Nu force Primo 8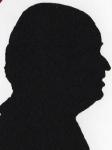 These earbuds are Quad-Driver earphones with phase-coherent crossover design is what it says on a very large box for a pair of earbuds. When you open the box the array of extras that come with the buds is the reason for the box being so large.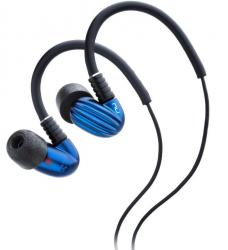 click image to enlarge
I have seen smaller boxes with headphones than this box to contain a set of high end earbuds, the box is 20x14x8cm.
Most decent sets of earbuds have extra pairs of silicon buds, often in three sizes. These have two pairs of extra buds in four sizes. The extra-large size – fitted – was far too big for me and I think anyone who needed that size would have a very large ear canal. I used the supplied tool to swap to medium and then all was fine.
The earbuds as supplied were fitted in the top of three layers, the replacement earbuds were on the second layer together with isolation tips and a cleaning cloth as well as the manual. The lowest level contained the change tool, airline style double 3.5mm plugs and a 3.5mm to ¼ inch plug usable in some audio systems of course these were all gold plated. There is also a crocodile clip to attach to the lead in the buds to attach to stop the lead flapping about and finally a leather pouch.
Then from the earbuds to the fitted 3.5mm jack is a little longer than most at 1.5metres.
My earbuds were blue and like a bicycle helmet behind the silicon bud, the first 9cm of cable is reinforced as once you have inserted the bud this feeds round your ear, there is up to 45cm before the two leads join into one but there is a slider that allows you to make that appear shorter to keep things tidy. Just after the link up is a 4.5cm long multiple use cylinder for answering or ending calls and playing/pausing music etc.
Finally a single lead ends in an 'L' shaped 3.5mm plug that fits into your SmartPhone or MP3 device etc.
So in the near 2x1cm 'bicycle helmet' is the driver which has a balanced armature which gives a full featured sound and offers some noise reduction when in noisy places but not to the extent of totally blocking out warning sounds.
The cable design feels soft to the touch apart from the first 9cm around the ear. You have a silk core then an inner layer or silver wire and finally an outer layer of copper wire. I am told there are nine bundles of seven insulated strands so it should withstand the rough treatment normally handed out to earbuds as they are rolled into a ball or chucked into a bag. Of course few will use the rather nice provided leather case to keep them in.
I did not try the two pairs of isolation tips provided but I assume they will further reduce external noise which when out and about could potentially be dangerous.
I liked the sound quality, the fitting took a little while for me to get used to but after that it was fine, my only doubt is the price.
The Nu Force Primo 8 are available from the link below for £480 including delivery.
http://www.amazon.co.uk/gp/product/B00JE71NTM?ie=UTF8&tag=gadge0a-21&linkCode=as2&camp=1634