Rescuing Fairies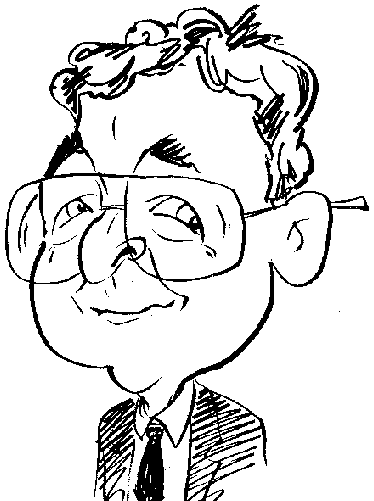 Review controls
With this new Match-3 game from rokapublish you have the choice of game play as you rescue trapped fairies from an evil sorcerer.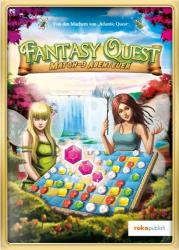 click image to enlarge
A faraway land of magical beings, where fairies live in peace and harmony with all the other creatures, is the setting for Fantasy Quest, a new title from rokapublish. Unfortunately the appearance of an evil sorcerer upsets the balance of nature as he released a yellow smog which starts to suck up the magic out of everything thrust disrupting the smooth running of the world. If this state of affairs is allowed to continue then the world will be destroyed. Another side effect of the yellow smog is that many fairies are trapped within floating bubbles. It is up to you to rescue the trapped fairies and save the world in this Match-3 game available as a download from Avanquest's GSP site.
When creating profiles for individual players in this game, you can set the volume levels for background music and sound effects plus opt for full screen action and a custom cursor. Following a brief introductory sequence regarding the story's background, you are informed that the game offers three types of Match-3 game play for dealing with the various grid layouts consisting of tiles of different colours and shape.
With Swap mode you need to exchange two adjacent tiles when creating your groups of three or more similarly coloured tiles. Chain mode requires you to link three or more touching matching tiles by drawing over them with the mouse cursor. There is also Group mode. This time you need to click on areas of the grid where there are groups of three or more similarly coloured tiles. The name of the mode gives the clue as to what is required.
Whichever mode you are currently using, you are not restricted to using it. You can switch between them by clicking on the relevant mode icon displayed beneath the grid. Each grid has two targets which must be met in order to move on with this game.
Some of the tiles within each grid will have a gold coloured background. All tiles thus coloured will need to be cleared as part of Match-3 groups. The second target involves the fairies that need to be rescued from their bubble prison. Attached to each of these bubbles will be one or more miniature tiles and by creating groups of the same colour you will be able to release the trapped fairy. You are kept informed as to the number of tiles to remove and fairies to be released.
As the game progresses you will be provided with help from four special fairies who have their own specific ability. These fairies are those of Wind, Fire, Lightning and Clover. They need to be individually powered by collecting white, pink, purple or green pearls by clearing a path for them to reach the bottom of the grid on which they appear. Depending upon the fairy you select, you can remove a single tile, have a random selection of tiles zapped, destroy numerous tiles or have all the tiles replaced by others.
Further assistance is available with the appearance of exploding tiles. These tiles are created whenever you make a match of more than three tiles. By clicking or moving an exploding tile, it will destroy other tiles within its immediate vicinity. The resulting explosion can prove extremely useful when you need to destroy immoveable stones that appear in some grids and block the passage of other tiles falling downwards.
Your quest in rescuing fairies will take you to 12 different locations that include the Mountains, Winterland, Babble Brook, Fjord Fortress, the Desert and the Royal Palace. These locations, and the grids they contain, need to be tackled in a set order initially but, once completed, can be revisited in any order to improve your performance and points score. Each location features nine grids plus a bonus level where you need to rearrange tiles in order to create a picture.
As usual, the Match-3 styles of game play are best suited for dipping into whenever you have a spare moment. Fantasy Quest is a reasonable implementation of the genre with appropriate graphics and animated fairies. You also get the addition benefit of being able to switch between using different methods of creating matches. With 120 levels to complete, this game is priced at £5.10 and has the basic requirements of a 1.0GHz processor, 512MB of RAM and 52MB of hard disk space running Windows 95 and later.
http://www.gspgames.co.uk/games/fantasy-quest-502486?meta=jewelmatching