Relics of Fate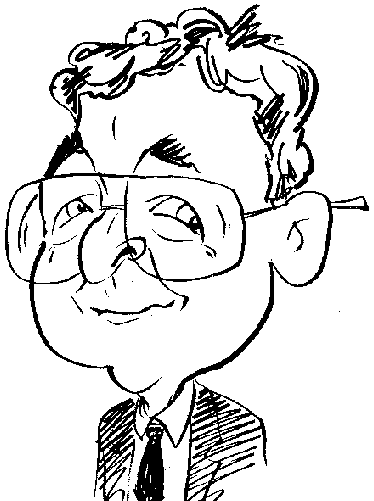 Review controls
Can you help rescue Penny's father and locate the hidden Relics of Fate in this Hidden Object Adventure game?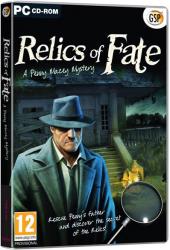 click image to enlarge
Belonging to the Hidden Object Adventure genre, Relics of Fate is a Penny Macey Mystery which is now available on the Avanquest GSP game label. In this game you take on the role of Penny Macey, the daughter of Newtown's local PI Jack Macey. While investigating a series of robberies, Jack Macey is kidnapped, leaving Penny to continue the investigation and rescue her father.
Following a comic book style opening, you arrive as the game's main title screen which allows you to set up a game profile with adjustable volume levels for background music and sound effects with a full screen option. There is a choice of two difficulty levels. You can either opt for Casual Mode with its faster recharge rate and more assistance or Challenge Mode which will penalise the player for making too many mistakes.
Unlike many other titles in the Hidden Object Adventure genre, Relics of Fate does not offer you the option of an initial tutorial regarding the game's features. Fortunately it does not take too long to discover the various tools and other features of this game. Apart from the standard arrow cursor, you just need to be on the lookout for a magnifying glass cursor indicating you can investigate further and a grasping hand when over an item that can be collected. A glint is used to pinpoint an area that can require further action. When clicked on, this area will reveal silhouettes of the items that are required to make further progress.
Positioned at the bottom of the screen is your inventory for storing the items you collect. As part of the first scene, your father's untidy office, you will need to locate the family dog, Hamish, who will become the Hint feature which needs to be recharged after each use as Hamish has forty winks. At various points during the game, Hamish's image disappeared but the Hint feature still works and you can hear the sounds made by the invisible Hamish.
Later in the game you will be set the task of putting together the pieces of a map. Once you have completed this task then the map can be placed on a notice board and used to instantly transport you to a specific location. At various points in the game you will be automatically returned to this map whenever a new location needs to be visited as you search for the Relics of Fate and clues to rescue your father.
As you progress through the game, tasks will be set and you can recall the current one by clicking on the task button in the upper right corner of the screen. Opting to take a break mid scene and save your progress will have the effect of loosing any tasks already completed within that scene when next you return to the game. Waiting to complete a scene before saving your game position will avoid this happening.
Generally the various locations are displayed as rather flat scenes. The only occasion animation occurs when another character is in the scene. This character tends to perform a series of repetitive movements.
Hidden Object game play is of the basic standard type. You are presented with a text list of items to be located in a particular scene. Hamish will mark any hard to locate item with a paw print. One of the items found will be your reward when everything has been located.
The game features a number of puzzles. While hardly innovative, these puzzles, including word searches, matching pairs and rearranging images, tend to fit the style of the game. The Hint feature changes to a Skip option which can be used if a puzzle proves too difficult
Comic book style linking sequences are used to help move the story line along. These consist of static images and printed text. There were a few occasions when blank screens appeared for a few seconds between scenes.
Relics of Fate is hardly going to set the pulse racing or keep you up burning the midnight oil. The game does not have any outstanding feature but should allow for a few hours of undemanding game play. The game of Relics of Fate comes bundled with Alexander the Great which also belongs to the Hidden Object Adventure genre. Despite not having a widescreen mode, I found this bonus item to be more enjoyable with interesting graphics and voice actors providing the dialogue.
Priced at £5.10, Relics of Fate requires a 2GHz processor with 1024MB of RAM running Windows Vista and later.
http://www.gspgames.co.uk/games/relics-of-fate-a-penny-macey-mystery-502328?meta=hiddenobject