Multiple Power Charging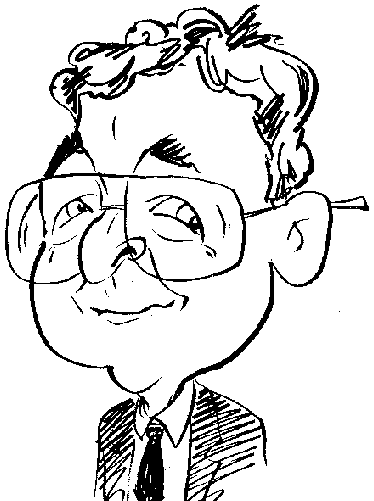 Review controls
This next product has certainly taken its time in getting to me. I hasten to point out that the extended delay was not down to the developers of the product but the inability of the courier service to do its job and deliver the product. I should point out that this company was not the one to go into receivership recently.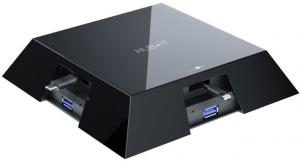 click image to enlarge
No doubt you will long ago have accepted that your mobile devices regularly require recharging. As your family of devices grow you will quickly find that these devices have a habit of requiring the recharging service at the same time. At times I am convinced that my smartphone waits until my tablet or wireless headphones need recharging before announcing that it also needs immediate access to an available power source. This problem can be made worse if the mobile devices are of different formats with their own proprietary type of connection. Offering to provide a solution to the problem of charging multiple devices and different format connections simultaneously is the HUB-IT Sync & Charge Station from Eggtronic.
Based on a modular approach using cartridges, the HUB-IT is a plinth-like, lacquered black box that seems to enjoy collecting my finger smears. At its base, this box has dimensions of 162 x 169mm while the top reduces to 130 x 130mm as it rises through a sloping 45mm.
This unit acts as the host station for up to 9 cartridges which can be stored within the box. These cartridges have been designed to cover specific tasks involving the charging of your mobile devices and other aspects. For example one cartridge might feature a USB 3.0 port and a micro USB connection with a retractable lead while another cartridge might contain a USB 3.0 port accompanied by a standard Apple connection. Four openings, positioned one on each side, provide access to the features of the available cartridges.
As mentioned there is space for up to nine cartridges inside the HUB-IT. In order to add new cartridges to the HUB-IT you will need to remove the top cover which is held in place by four retaining clips. While these retaining clips may give the appearance of being rather flimsy, I encountered no problems or weakening of this feature during the review process. Once access has been gained you can insert a cartridge into one of the vacant slots You need to make sure you align the pins of the cartridge with the appropriate socket forming part of the slot as you add or replace a cartridge with one that better suits your needs.
Along with the main HUB-IT box and four cartridges, this kit consists of a USB 3.0 micro cable and an AC DC 5V 4A power adapter. The latter item provides the clue that this product requires its own mains power source for charging connected devices. Up to seven different devices can be connected simultaneously which does seem a little like overkill.
While some users might possess five, six or seven different mobile devices, it would be surprising if they all required charging at the same time despite what I said earlier. However it does give you the reassurance that you have the functionality if the need arises. Included among the type of devices supported are smartphones, tablets, cameras, camcorders, MP3 players and hard drives. Depending upon the device, transfer speeds of up to 5Gbps are possible.
While the HUB-IT has four openings through which cartridges can provide options, there are a further five available slots for additional cartridges especially those that do not need a visible outlet. One such candidate for one of these slots is a wireless cartridge. This provides Qi charging facilities for those possessing an appropriate Qi device. This type of device can be laid flat on top of the HUB-IT in order to be charged wirelessly. For more information on Qi devices you can check out http://qigadgets.com/ or http://www.qiwireless.com/.
The User Manual mentions a Battery Cartridge which enables the HUB-IT to operate when a mains power source is not available. However the Battery cartridge is not currently available. Eggtronic tells me that this cartridge has yet to be launched as the company is not satisfied with the capacity storage currently available from the prototype and also it has decided to concentrate more on the development of a Bluetooth audio loudspeaker cartridge.
The HUB-IT, with four cartridges providing USB 3.0, Micro USB, Mini USB, Apple Lightning and Apple Dock 30-pin connections, is listed on the Eggtronic website listed at £79.99 while Amazon.co.uk has it listed at £62.50. Currently I do not have any information regarding the UK pricing of individual cartridges but many are listed at $7.99 on Amazon.com with the Qi Wireless cartridge listed at $25.99.