A Collection of Dark Mysteries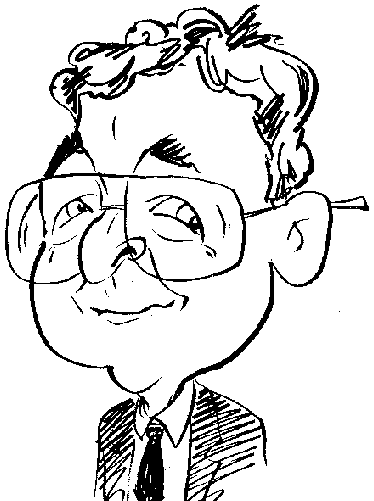 Review controls
Dark Mysteries is another offering from Avanquest's GSP 4-Play series. The four titles making up this collection are The Beast of Lycan Isle, The Soul Keeper, The Sleeping Palace and Ghost Painting. All four titles belong to the Hidden Object Adventure genre. As usual with the various 4-Play collections, each of the titles has to be installed separately from the same front end menu of offerings.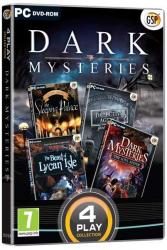 click image to enlarge
The Beast of Lycan Isle can be played in either Casual or Expert mode. The game casts you in the role of Luna who responds to a call for help from her friend Tara who has been investigating the cult of Madra Alta or Wolf Man. Spread over five chapters, the game has an inventive opening that involves blurred scenes until you manage to locate your glasses.
As usual your inventory runs across the bottom of the scene when in Adventure mode. Colour is used to indicate which items in the inventory can be used immediately and those that still need to be located. Other useful features include a notebook recording your progress and containing a map and personal communicator, plus a rechargeable Hint tool that concentrates most of its energy on pinpointing items when you are involved in Hidden Object game play. You will need to find objects concealed within the current scene from images that appear coloured red in the inventory.
Voice actors are used for the various characters you meet and these conversational interludes often provide clues as to how to proceed. The puzzles found in this game generally suit the situation and are reasonably challenging. This game was originally available from Avanquest at twice the price you pay for this full collection.
The Soul Keeper is based on a H. P. Lovecraft novel and places you in the role of a detective trying to defeat a recently raised-from-the-dead murderer. You have been summoned by Charles Dexter Ward to capture the murderer, called Joseph Curwen, who is carrying out his murders on the island of Pawtuxet.
The game can be played in Easy, Normal or Hard mode with an optional tutorial to help get you started. Running across the bottom of the screen in Adventure mode is your inventory sandwiched between the Hint and Journal features. As well as recording your progress, the Journal can sometimes offer advice as how best to proceed.
Hidden Object game play follows the fairly standard pattern of requiring you to find the items listed that can be located in the current scene. Some of the items will only be displayed in the list when you have made room for them by finding other items. This game is not over populated with puzzles but those that do appear are generally challenging. With over 170 scenes to explore, this game should provide many hours of entertainment but, be aware, there is plenty of blood and gore as you would expect from a H. P. Lovecraft story.
Based around the Palace of Laroche, the family home of De La Roche, the game of The Sleeping Palace can be played in Casual or Challenge mode. You take on the role of Sophia who sets out to discover the reason why everybody, apart from herself, has fallen asleep in the Palace. Your full screen view of the various locations, during Adventure game play, will be overlaid across the bottom of the scene with the tools available to you.
Taking up a central position will be the inventory. On the right you will find your journal which records your game progress and a rechargeable Hint feature. On the opposite is a map that gradually fills up with locations visited. This map can be used to transport your character to any previously visited location.
As you move between locations, flashbacks, involving other characters with dialogue delivered by voice actors, will occur and fill in the background information regarding the current state of affairs. Hidden Object game play follows the standard pattern of locating items within a close-up view of a scene. Some of the items may be concealed in a container and your mouse cursor changes shape when over something that can be opened. There are some puzzles in the game but none that are particularly inventive or outstanding. While enjoyable, this game is a little light in content.
The forth title in this collection, Ghost Painting, is a game that can be played in either Easy or Difficult mode. Your role in the game is that of Detective Cacey who is responding to a call for help from Mrs Walsingham whose husband has gone missing from Walsingham Manor. An option tutorial will introduce you to the different types of mouse cursor, directional arrows and dialogue that only appears in text format with various colours used to indicate when different characters are speaking.
Ghost Paining has the usual mixture of Adventure mode as you explore locations, puzzle solving and Hidden Object scenes. Arranges across the bottom of the screen in Adventure mode is your inventory sandwiched between a journal on the right and the rechargeable Hint feature on the left. The Hint feature will only need recharging when it offers help other than which direction to proceed in next. Many of the scenes tend to be rather dark so you need to keep a close watch on the mouse cursor to help identify items of interest.
Hidden Object game play is of the standard type as you try to find listed items in a close-up scene. Some items will be concealed within others and the mouse cursor will indicate when something needs opening. You will be rewarded with two of the items found at the succession completion of the scene. Puzzles are varied and tend to fit in with this game that features various ghostly figures.
The game's graphics are adequate without being outstanding. They do suffer a little from being too dark for my tastes which tended to result in an over-use of the Hint feature. I also felt this game lacked a little in addictive quality.
Three of these titles had been released earlier by Avanquest as standalone products each priced at £10.20. So bearing that in mind, the price Avanquest is currently quoting for this collection of titles is £5.10 then this is a bargain not to be missed. System requirements call for a 3.0 GHz processor, 1024MB of RAM with support for DirectX 9 running Windows Vista and later.
http://www.gspgames.co.uk/games/4-play-dark-mysteries-502144?meta=hiddenobject