Designing Crazy Machines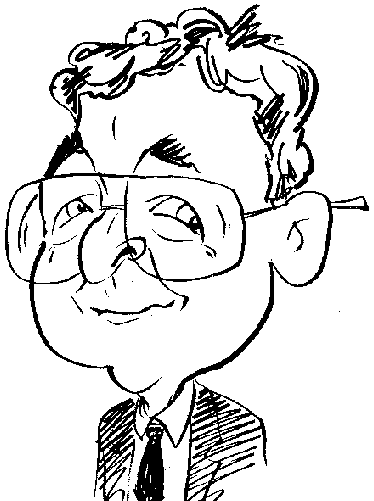 Review controls
Using an assortment of bits and pieces, you are challenged to create some weird and wonderful machines with this next title.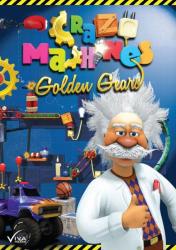 click image to enlarge
Developed by FAKT Software GmbH, a German company, the Crazy Machines series of puzzle games offers more than a passing acknowledgement of Heath Robinson and Rueben Garret Lucius Goldberg style of constructions. Using the available tools (not always the most obvious in their selection or actual use), the game of Crazy Machines challenges you to think outside the box as you solve problems that have an underlying element of physics as part of their solution. The Crazy Machines series covers both the mobile platforms and desktop systems. A recent addition to this series is Crazy Machines Golden Gears which is now available from the Avanquest GSP catalogue of titles for Windows.
The game's opening title screen, possibly in keeping with the Crazy Machines' view of the world, is less than intuitive. You get a colourful title which is surrounded by large and small icons plus a couple of Post-it notes. These notes proclaim that there are 6791 online levels available plus there is a mention of 95855 golden gears. This latter item might be a little confusing but it refers to the fact that you have the designated number of golden gears which can be used to purchase hints as you tackle the different levels and even open up some of the later levels.
The small icons cover such topics as links to Facebook and Twitter, FAQs, and a list of achievements. A settings option lets you turn on/off music and/or sound effects. There is also an option to visit the Crazy Machines Golden Gears website for some additional information. The larger icons allow you to select from Create + Play (share and download) and Play the set levels.
While you can purchase hints and even solutions to difficult levels, there is no tutorial to assist the novice users in getting to grips with this puzzle solving title. This omission, whether deliberate or not, does make playing the game more difficult. Crazy Machines Golden Gears does rely on experimentation or trial and error to solve its puzzles as you select from the available pieces to complete a set task.
Each level of the game sets you a "simple" task illustrated by a basic diagram. These levels have names such as Vase Shootout, Way of the Mouse, Laser Action, Balloon Show, Crate Fire, Mouse Kiss and Nitro. You then enter the main construction area with its simple 2D graphics from where you can open up an inventory. This feature its content over three pages made up of little boxes containing items such as a ramp, mouse, basketball, pinball, belt, conveyer, gear wheels, balloon, weight, truck, wagon and wooden or metal boards and crates.
As well as selecting the right pieces of equipment, you also have to position the items correctly by dragging each piece with the mouse. During this positioning process, the item will be enclosed within a white circle which changes to red when the item is in a no-go area. A control, in the form of a double-headed arrow, allows you to adjust the angle of the item or reverse its position. I found it difficult when trying to be precise when positioning the item as it often drifted into a no-go area. When satisfied with your selection and positioning of the items, you can test the arrangement and then move on to the next level if you are correct.
It sounds simple and in the early stages it is. However it soon becomes difficult as the problems are more complex with a range of components. Sad to say I also found that the game lacked the ability to hold my attention. The game quickly became boring and I had to force myself to continuing playing in order to complete this review.
While the Play section of this game does not have a tutorial, there is a tutorial with the module for creating you own levels which can be uploaded for others to play. I must admit that my disenchantment of the product has set in and so I gave this feature a miss.
With the game's basic 2D graphics, I was a little surprised with the system requirements for this game, they were higher than I expected. You will need a 1.5GHz processor with 2GB of RAM and 1GB of hard disk space running Windows XP and later. This game is available for downloading from the Avanquest's website at a price of £5.10. At this price I can not be too hard on this title.
http://www.gspgames.co.uk/games/crazy-machines-golden-gears-502047?meta=cardspuzzles