Soul Transform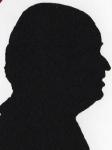 A rather nice set of on ear headphones. Nothing fussy just a good quality sound without doing any more than removing from the box and plugging the lead into whatever you normally use to output your sound files from and relax.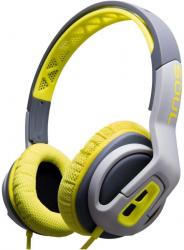 click image to enlarge
The box says 'Sporty, lightweight and comfortable on-ear design' yes I think that is another good way of describing them. Another of the statements is 'Inspired and Tested by Profession Athletes' well I can see how anyone running – not required to be a professional – will appreciate them as the headband is in two levels the one nearer to the head is rubber with a triangular pattern and additionally has 13 holes in each of the 17 triangles to allow sweat to move through to the upper more solid layer that has a cut out area to allow moisture further exit.
The material on the earpads is absorbent and at the same time grips the ears which helps with movement, sadly my tests involve only the occasional fast walk when late for a bus or train but I can confirm they stay in place.
I am happy with the earpieces fully collapsed however for those with larger heads there is 3cm of expansion on each earpiece.
Each ear has its own lead hard wired to the base of the earpad and they remain separate for 35cm before they become one but there is a toggle that can lessen this length to suit the individual, there is also the crocodile grip to attach to an item of clothing, once joined there is another 1metre of length till the gold plated L shaped 3.5mm connector. In the lead just above the point where the leads join is the microphone and remote so you can receive calls while exercising.
While the earpieces themselves flex there is no subsidiary movement meaning they move with you when moving around and again are more likely to stay in place.
While there is no side to side movement there is movement up or down on the axis which is around 10% from the base to the top of the earpiece.
Returning to statements on the box the earpads are breathable and washable.
The lead is flat so is less likely to knot when not being worn. There is a fabric carry bag provided.
There are both a Quick Start Guide and a User Manual, neither say a lot and of course the thicker Support leaflet.
Mine were predominately blue you could also have them in predominately yellow.
No mention is made on the box or on their site of sound quality. I can only say my MP3, WAV and CD's sounded quite respectable with a good bass and treble range.
The first link below gives a UK price that just for once is better than available in the USA at £40.49 with free delivery.
http://www.amazon.co.uk/gp/product/B00EZSUT8Q?ie=UTF8&tag=gadge0a-21&linkCode=as2&camp=1634
http://www.soulelectronics.com/shop/soul-electronics-transform-superior-active-performance-on-ear-headphones.html