Visiting Cities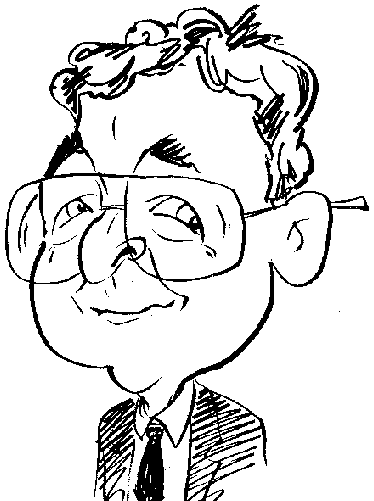 Review controls
This next game is aimed at those who enjoy puzzle type game play.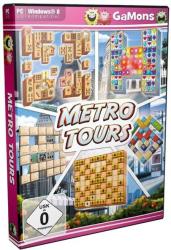 click image to enlarge
I am uncertain as to what the title is for this next game. The reason for my confusion is not difficult to understand. For a start when you fire up this game there is no mention of a title. Apart from the GSP logo, you are taken straight to the main menu choice screen. Checking the Avanquest website, which was my source for this game, it revealed that this title was listed as Metro Tour in the Cards and Puzzle section. However the game's icon and executable file both bore the title of City Games although all the files required by the game were to be found in a folder entitled Metro Tour. But enough about the title confusion, lets move on to the actual game.
Naming issues aside, this game is based on five story lines that are centred on a particular city. The cities involved are Paris, Rome, London, Berlin and New York. Each story is entirely separate and self-contained. You are unable to move seamlessly from one story or city to another one without actually closing down the game and then restarting it in order to select another of the cities and its story line.
The story element is presented in comic book format. Each story will takes you on a trip that involves five different sections or locations. In Paris you start at your character's home and then move onto the Metro, hairdressers, take a taxi ride and finish up at a cafeteria. With New York as your base you begin in a cafeteria before using the subway, restaurant, tutoring and meet a landlord. Like Paris, Rome starts at home and then covers an aeroplane flight, puzzle, pizzeria and airport. London also has an aeroplane flight, Metro (misnamed underground), a shopping centre, PC Shop and tea room. Selecting Berlin places you in a salon, cafeteria, pedestrian zone, mobile phone shop and a hotel.
Each of the different locations in the cities, making up this game, has 10 levels which consist of a single puzzle and will need to be completed in order. You may be able to visit one of the other later locations but the puzzles will not be available until the previous location has been completed. The puzzles, which are preset, could be one of the various match-3 games, mahjongg, pelmanism or Sudoku. Depending upon the type of puzzles, various power-ups in the form of tools or hints will be made available. The power-ups will need to be earned during game play while hints are usually freely available.
Four types of match-3 game play are featured in the game. There are match-3 puzzles where you need to swap two adjacent tiles to make a group of three or more similar tiles, click on a group of three that are already in existence or drag your cursor over a group of tiles. The fourth type of match-3 game play requires you to shoot a tile up to an arrangement of tiles in order to create groups of three or more similarly coloured tiles. Tools to destroy an individual or group of tiles will be available.
The Mahjongg puzzles follow the usual pattern of needing to discard two identical tiles that are unblocked on at least one side. Included amongst the main tiles with be three special pairs of tiles that provide you will power-ups for use with other puzzles. If, at any stage, you run out of matching pairs then the Mahjongg tiles automatically rearrange themselves so that matches can be made and the board completed.
Pelmanism is the game that involves selecting cards from those that are placed face down in order to make matches by use of your memory. In the early stages this puzzle requires you to match cards in pairs. Later, however, you will need to match cards in groups of three or four which does increase the difficulty level to a degree.
Using a 9 by 9 grid, the Sudoku puzzle requires you complete each line and column with the numbers 1 to 9 so that there are no duplicates. As you progress through the levels, the number of blank cells in the grid increases making it more difficult.
At the conclusion of each level, you are awarded points based on the time taken and other factors. One feature that I found particular annoying was that each level started with instructions as to what was required. This is fine for the first few levels but quickly becomes unnecessary and annoying as I could find no way to turn off this feature which could well appear 250 times.
Actually it might not be 250 times as I encountered a problem with the Rome section of the game. At a very early stage of the Rome stage, the program would shuts down without any warning. As a result I was unable to proceed any further with this section. This problem only occurred with Rome and was duplicated on more than one system. It did not affect the rest of the game.
Despite the use of various puzzle styles, this game quickly becomes repetitive. It is not the type of game you would want to play for long sessions, it is best suited for a quick game during spare moments. Priced at £10.20, the game's requirements call for a 1GHz processor with 512MB of RAM and 65MB of hard disk space running Windows XP and later.
http://www.gspgames.co.uk/games/metro-tours-500935?meta=cardspuzzles