A Tank Shaped Speaker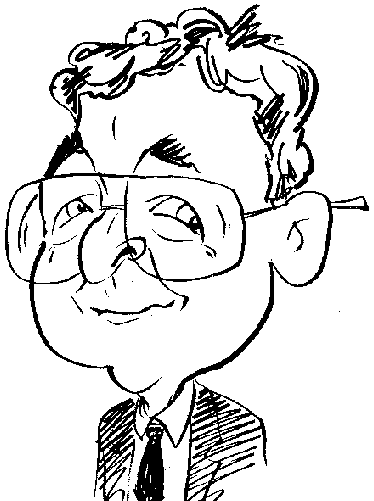 Review controls
Speakers tend to come in a variety of shapes and sizes. Take for example the speaker currently providing the delivery of my music entertainment as I type this review.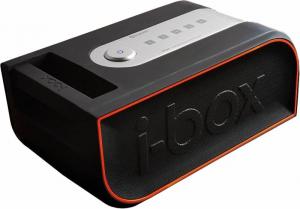 click image to enlarge
"The product in question is the i-box Max. This is the big and more powerful brother of the company's Trax Bluetooth speaker which, as it titles might imply, features tank track-like treads running around the body of the speaker's body. Fortunately, for a more aesthetic appearance, the designers of the Max have dispensed with the treads which were merely decorative and served no other purpose.
The Max, however, does retain the same basic shape of a tank-like body. This is encased in a tough compressed rubberised material shell. You also get the same colour scheme. The predominately black body has orange piping on the front and an orange face-plate on the rear. There is also a brushed aluminium panel running across the speaker's top and down one side. With dimensions of 292 x 127 x 139mm (W x H x D) and weighing around 2058g, this Bluetooth speaker unit can either be packed into a bag during transit or carried using a sturdy handle built into one end of the device.
Stored within the tough protective casing is a pair of 5cm full-range drivers and a rear-ported 7.5cm low-frequency radiator for adding bass. This combination is driven by an integrated high-performance Class D amplifier that is capable of delivering 30W RMS. Providing the power for this speaker is a rechargeable 8000mAh Lithium battery that has a capacity of 10 hours of play back time at 70% volume level from a single charge. The battery can be used to charge other devices, such as a smartphone, if the need arises.
The Max also appears to have swallowed a cup of alphabet soup. The built-in Bluetooth technology gives the user a range of features. You get support for the superior aptx codec, A2DP (Advanced Audio Distribution Profile) and EDR (Enhanced Data Rate) plus NFC (Near Field Connection) for touch-and-go linking.
The main controls of the Max are located on the brushed aluminium panel mentioned earlier. A large power on/off button will emit a coloured glow to indicate which of the three available operating modes is selected. Blue, as you might expect, indicates Bluetooth mode, white is for RCA stereo mode and green is when in 3.5mm stereo mode. Running along the panel are touch-sensitive buttons for selecting the mode and Bluetooth connections plus previous and next track options either side of a play/pause/phone answer control. The NFC touch point comes next and is followed by a large volume roller-wheel control. Apart from the power button and volume wheel, the other controls are touch sensitive requiring just a slight touch for activation. The next, previous and play/pause/phone answer control options only apply to Bluetooth connected devices.
Arranged along the rear of the Max speaker, just below the orange face plate, are the various connections and other options available with this product. Starting at the right end is the power connection followed by two phono/RCA stereo input sockets. Next in line is a pair of USB 2.0 ports. These can be used for charging mobile devices such as smartphones or tablets. Depending upon the status of the Max Lithium battery, you have 2.1amp of charging power at your disposal which means you could charge two devices simultaneously.
Two 3.5mm jack sockets come next. These provide input and output options so that you could attach an MP3 player on the input socket while the output socket is, not as I initially thought for a headset but, for linking to an external speaker system if more amplification is required. Completing the rear mounted features are two small knobs for adjusting the bass and treble levels of the music being delivered. For the majority of these connection options, you will need to provide the appropriate leads as the only lead provided by i-box is that for power.
Audio quality was fine with a reasonable level of volume output. A distance of over 10 metres, including two or three brick walls, before the signal began to break up was delivered by this unit's Bluetooth feature. I would suggest that somebody at i-box should check out the User Guide which states that this product features Bluetooth 3.0 rather than Bluetooth 4.0. Supported by a 5 year warranty, the i-box Max is priced at £149.99.
http://www.iboxstyle.com/products/79201R-max-bluetooth-speaker-30w/