The Beardless Wizard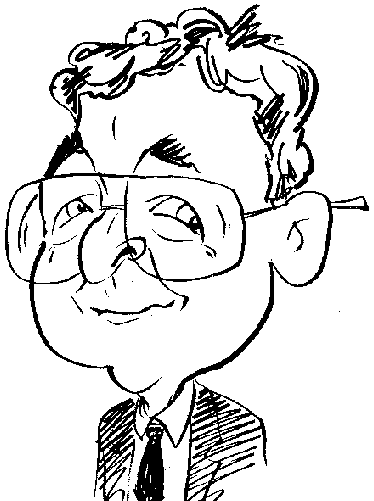 Review controls
When your master is kidnapped, what is an apprentice to do? In this next game, the answer is to rescue the old guy.
Buy Now!
Alawar The Beardless Wizard
Download direct from Alawar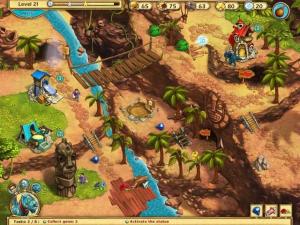 click image to enlarge
Available from Alawar, The Beardless Wizard is a time management adventure game. Actual it is more a time management game but it does have a flavour of adventure about it as you set out on a rescue mission. In this game, set in a land of magic and challenges, your role is that of Eugene who is an apprentice to a kind, old wizard named Godgory. At the start of the game, Godgory is kidnapped by Oyzo, an evil scientist, who hopes to force the old wizard to do his bidding and we all know what that means as science and magic do make strange bedfellows. It is up to you, as the Beardless Wizard of the title, to defeat Oyzo and recue your beloved master.
When setting up your game profile you can adjust certain settings. You can individually adjust the volume levels for music and sound effects (sorry no spoken dialogue in this game). There are also options to use a system or game cursor, play in full screen mode and show appropriate hints at various stages during the game.
This game is spread over various levels with each one starting with an illustrated outline map of the world in which your journey will take you. As you complete each stage of your journey, that area will be coloured in and an arrow will indicate the direction to take for the next stage of your journey to rescue Godgory from the clutches of Oyzo.
Each stage contains a number of challenges based around completing specific tasks. Often these tasks will involve the removal of obstacles from your path to open up other areas while helping other characters in the hope they will provide assistance to help you on your ultimate journey. With many of the various levels, you are provided with at least one little helper who will scurry about the landscape and gather together the raw materials required to complete other tasks.
Icons representing the raw materials and how much you have of each of the different materials will be displayed across the top of the screen. You do need to keep a close watch on this area as it is quite easy to run out of a commodity which you will require to complete a certain task. You can add to your store of raw materials by spending time collecting items such as food, wood or stone. In fact with enough raw materials at your disposal you could build facilities, such as a garden, sawmill, mine or mill, to help increase the goods at your disposal. There is even an option to lay to waste something you have constructed if you feel the space could be put to better use latter in a level. The decision is yours to make.
Being a wizard, even just as an apprentice, you do possess some powers which can be enhanced by mana that conveniently appears at regular intervals for you to collect. This mana will often be required to complete some of the tasks that will face you during this game. You do possess a couple of special abilities which can be used at various points during the journey to rescue Godgory.
Even an apprentice wizard needs somewhere to lay his weary head during those moments when he is resting. As a result Eugene carries his home or castle with him. This castle will also house any helpers that are currently being employed by your character on a no-fee basis. From time to time you can enhance the castle using raw materials and increase the number of helpers available to you.
The second useful ability is that of morphing into a different character. At different stages of the game you will be endowed with the ability to morph into a giant stone golem, a dragon or a ghost. Each of these entities has its own skills to help you complete certain tasks. Your character's icon appears at the bottom of the screen and show which of the morphing characters are available to you. To change from one to another, you just need to click on the appropriate icon.
As well as the raw materials and mana, you need to be on the look out for flowers, which can be used to create potions, and artefacts. Your character, in its various guises, can learn new skills that could prove useful latter in the game. At the conclusion of each level, you will be shown a report card showing how well you have performed along with an option to replay the level or continue.
Along with the opening animated comic book style sequence, the game has a number of static conversational interludes as you discover what is expected of you. Disapprovingly none of these sequences feature spoken dialogue which would have helped improve the game. Instead the game relies on printed text. Also before each level you are shown the same image of the wizard and his apprentice which does become boring.
Overall The Beardless Wizard is an enjoyable game with which to past several pleasant evenings of wizard rescuing. The lack of spoken dialogue is a little disappointing while some variations in the image shown between levels would have been appreciated. System requirements call for a 1.6GHz processor with 512MB of RAM and 456MB of hard disk space running Windows XP and later. A sixty minute trial version of this game can be downloaded before you decide whether to purchase the unrestricted version.