A Match-3 Adventure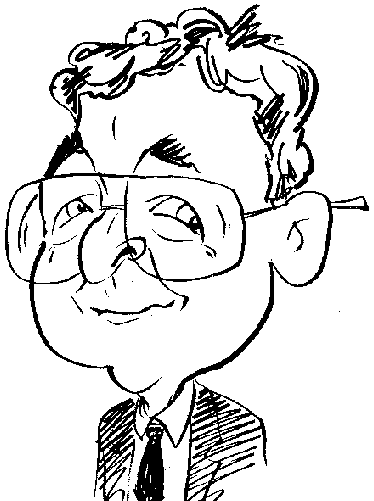 Review controls
The title of this next game available on Avanquest's GSP label, 1000 LYA, gives very little away with regards to what is in store for the player. In fact this is a Match-3 game that is based on the theft and recovery of a time machine. The enigmatic title stands for 1000 Light-Years Away.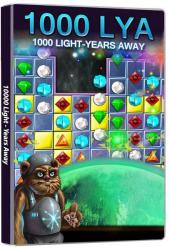 click image to enlarge
When playing 1000 LYA, individual players can set up their profile by adjusting volume levels for music and sound effects plus opting to play in full screen mode using a custom cursor. The game opens with a comic book style sequence with printed text. This interlude covers the theft of the time machine by the interstellar villain named Origon. It is up to Togard, the Guardian of the time machine to recover this valuable piece of equipment by tracking down Origon.
This task will take Togard on a journey through space that will cover 1000 light years and take in planets such as Lavar, Dorun, Asil and Korak. To aid Togard in this task, he can call upon four different weapon systems with each one having its own attributes. Needless to say, you take on the role of Togard in this Match-3 offering.
As you are doing the chasing, you will need to follow a set path made up of grids which are superimposed against backgrounds of space scenes. Each grid will be populated with colourful tiles that are embossed with icons. By creating groups of three or more similar tiles as a result of switching two adjacent ones, these will be removed from the grid and be replaced by other tiles falling downwards. Arranged across the top of the grid is information showing how many cells need to be cleared, the time taken, any extra tasks and your current points' total.
Depending upon the grid, which could consist of a single area or one that has been divided up into smaller sections, you will have to tackle one or two tasks that need to be completed for the completion of that level. Each grid will feature cells that have a gold coloured overlay which needs to be cleared by Match-3 groups. Some grids will have an additional challenge. You will need to ensure that a specific number of tiles of a particular colour are removed from the grid. Generally I found that I would often clear the gold element before I achieved the required number of tiles of a specific colour(s).
As you progress through the different levels, which can be replayed in order to beat the best time and get yourself installed as a champion, additional elements will be added to the game. Some cells will contain rocks which cannot be moved or included in a Match-3 group. These rocks will need to be removed by creating a Match-3 group next to them with the resulting explosion destroying the rocks. In some cases these rocks will form a barrier denying you access to areas until they have been removed.
Occasionally an asteroid will appear and travel across the grid. If you click on the asteroid, it will be destroyed with the resulting explosion depositing devices in a small number of cells. These devices have their own explosive quality and can be used to clear adjacent cells of their tiles and any gold colouring.
Earlier I mentioned that you, in your guise of Togard, had access to various weapon systems. These are arranged across the bottom of the screen just below the game grid. To access these weapon systems you will need to use the points you have gained from completed levels. Not only do you need to pay to unlock each of the weapon systems but you also have to pay for each time you use each weapon. These weapons can be used to target a row, particular type of tile or a specific area.
From time to time another comic book page will appear to update the story line as you progress through the various planets. The difficulty level of this game starts off very easy, in fact hardly offering any challenge at all even for a novice player. The degree of difficulty does improve slightly as you make progress but most players should be able to complete each grid well within the designated time limit.
The game's graphics are fine without being anything special. There is a minimum of animation (asteroids and tile removals) while the sound effects have the ability to be rather annoying. The game is spread over 80 levels which should not keep you occupied for too long. Priced at £10.20, the game calls for a 1GHz processor with 512MB of RAM and 52MB of hard disk space and is compatible with Windows 98 and later.
http://www.gspgames.co.uk/games/1000-lya-501530?meta=jewelmatching