Drawn Part Three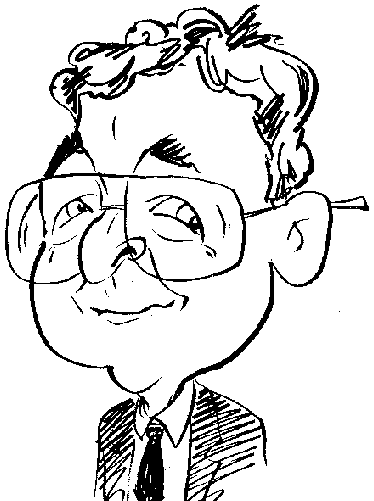 Review controls
Drawn is a magical kingdom with mythical creatures and an on-going battle between the forces of Good and Evil. One defining factor of this land is that pictures play an important role in its existence.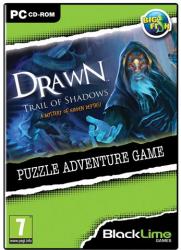 click image to enlarge
Previously the kingdom of Drawn has been the location for games entitled The Painted Tower and the Dark Flight. Now with the third episode in this Big Fish Games series, we have Drawn Trail of Shadows which is currently available as part of Focus Multimedia's budget BlackLime catalogue.
Before starting the game you can make adjustments to the volume level of the music and sound effects plus screen movement, aspect ratio and whether to play in full screen mode or not. There is a choice of playing the game in either Casual or Experienced mode of game play with the former featuring a tutorial to help you get started.
As with the previous titles in this series, this game features a young girl who is called Iris. But in this case, rather than a central character, Iris only has a peripheral role to play as her grandfather relates to her a story about an earlier time when a wicked wizard kidnaps a young boy who has the ability to draw pictures that provide portals into other worlds. In just happens that one of the drawings lead to Drawn and the wizard plans to force the boy to turn the world into a place of darkness and evil. Your role is that of the stranger who arrives to thwart the wizard's plans.
Following the opening introductory sequence, which does make use of real voices rather than the rest of the game when dialogue is only in text format, your view of the various scenes features an inventory at the bottom of the screen. By default this inventory remains hidden until it is brought into play by the mouse cursor. However there is a padlock option whereby the inventory always remains in view if you prefer it that way.
To the left of the inventory is the game's Hint and Objectives feature. This will display the current task that needs to be tackled. By clicking on this area you will be advised as to how you could go about completing this task with a possible first step. Over on the right are links to the game's menu and a help page showing the different mouse cursors, navigation and sparkle indicators plus how to use the Hint system. The various mouse cursors include those indicating items that can be picked up or interacted with, characters you can talk to or identify an object that can be rotated.
Earlier I mentioned you could adjust screen movement. This feature can be used to move the top layer of the current scene slightly to the left and right by dragging the mouse cursor over the scene. While a nice gimmick, I can not think of even one instance when I needed to use this feature to help me complete a task in order to make progress.
Although Drawn Trail of Shadows has been classified as a Puzzle Adventure Game, this does not mean that there are no HOGs. However these are not the usual popular Hidden Object Game feature but members of the pig family. At various points during the game a Hog will appear. They have no role to play in the game other than to add a fun aspect. You can either click on the Hogs as they appear or simply ignore them.
The game's graphics is an unusual mixture of some impressive animated sequences with certain scenes having a slightly washed-out look to them. The designers of the game have made use of layers which does give an illusion that various scenes have depth to them. As mentioned earlier this illusion is re-enforced by the ability to move the top layer around a little.
Puzzles play an important role in this game, more so than in other games of a similar type. Often these puzzles have an artistic slant as you need to colour in paintings or create statues. There are also a number of other puzzle types, some of which could really stretch you as you resist the temptation to use the Skip option which is accessible at the top of the screen.
Overall this is a reasonable game that is a little light on content. Its strong point is the mixture of puzzles rather than a story line which is rather weak. Available from Focus Multimedia's budget catalogue, Drawn Trial of Shadows is priced at £5.10. This game requires a 1.8GHz processor with 1538MB of RAM and 411MB of hard disk space running Windows XP and later.
http://focusmm.co.uk/shop/Drawn-Trail-of-Shadows-pr-1994.html