Sol Republic & Manfretto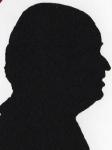 A set of earbuds from a comparative newcomer to the audio market and I think their first buds as opposed to headphones. Second something that any keen photographer needs a quality tripod suitable for a good sized DSLR unit.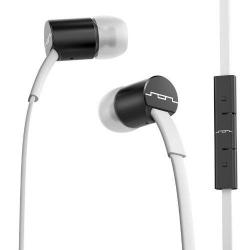 click image to enlarge
Sol Republic JAX
The headphones I reviewed earlier this year were certainly a set worth considering. Here a set of earbuds that seems to have a lot going for them.
The first thing you notice once you have extracted them from their box is that the cord is white and flat. Why flat well simply because it is less likely to knot up when the lead is twirled round your fingers and placed into a pocket or bag. Try it yourself with a normal round one and unless you are very lucky you will spend time unknotting the result when refitting.
The cord is also that little bit longer at 1.3metres (most are 1.2metres). There is the near normal .3metres between the buds and the phone answering control (unusually this is black in a white cord) the two cords now become one for the remaining metre till a black plug fits into your 3.5mm socket on your music device.
The plug is still gold plated and has the three black bands first used by Apple but that still works perfectly well with an MP3 player.
The silicon earbuds fit well into the ear and provide a sensible amount of noise reduction so much so that I type at a silent keyboard with them. But when walking you should still hear a car horn or shouted warning. Just in case your ear canal is smaller or larger than standard there are three other sizes of buds provided.
The Tracks HD headphones I reviewed in February were also rather good and I have been waiting for another set requested some time ago that also sounded interesting when their prototype was shown. However these are earbuds and the other offerings are headphones and while you do see people with headphones on in the tube, train, bus or simply walking along probably 20 times more wear earbuds, partly because of size and price but mainly because of the weight these weight only 11grams and carrying them around is easy, something not easily said for headphones.
The Sol Republic JAX are available from the link below for £34.99 with free delivery. They are also available in a range of colours if required.
http://www.amazon.co.uk/gp/product/B00CAB5ZKC?ie=UTF8&tag=gadge0a-21&linkCode=as2&camp=1634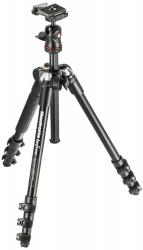 click image to enlarge
Manfrotto BeFree Ball
Some people think a tripod is a large and bulky thing on a par with things like Skis. This unit comes with its own case and is only 42cm long. The other measurements are 10cm deep and 7cm wide with its shoulder strap attached.
Each of the three legs can expand to 1.25metres, another 30cm is available in the vertical column between them and the ball head so for a man of average height that brings it up to eye level when you place your DSLR on it.
The top ball will support a weight of 4kilos (nearly nine pounds).
I was talking to a high level person from a large retail group about a totally different subject and his words were we always use Manfrotto tripods because they are the best but still come at an affordable price.
I have been able to take this with me for several outings over are long hot summer – cannot say that often about the UK – and it has held everything I have placed on rock steady.
One example was Waterloo Bridge on a windy day although the resulting images did not betray this.
The Manfrotto BeFree Ball is available from the link below for £169.99 with free delivery.
http://www.amazon.co.uk/gp/product/B00COLBNTK?ie=UTF8&tag=gadge0a-21&linkCode=as2&camp=1634