The Blacksmith's Daughter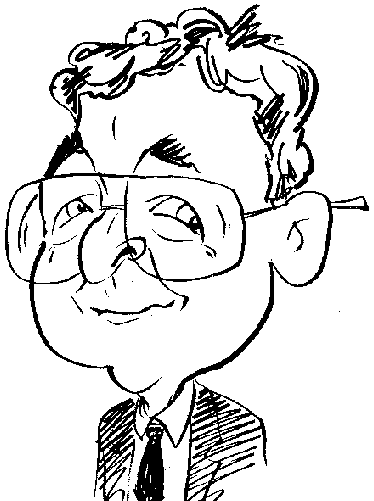 Review controls
One-eyed stone heads, a town that is only visible for a short period every 300 years and a missing boyfriend are all present in this next game.
Buy Now!
Avanquest The Blacksmith's Daughter
Direct from Avanquest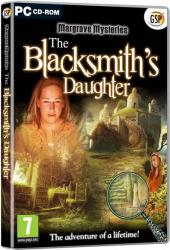 click image to enlarge
The Cyclops was not, as we have been led to believe, a one-off monstrosity found in Greek mythology. The Cyclops was, in fact, a race of visually restricted beings that were based in a town located not too far from Skye. In case you are wondering why this fact is not common knowledge then I should explain that this Cyclopean town was, and is, in the grip of a magical force which caused the town to be visible only for a short period every 300 years. This particular state of affairs came about as the result of a conflict between the Pagans and Puritans (two groups which were unlikely to have much in common) in the early 18th Century.
Thus we have the game entitled The Blacksmith's Daughter available on the GSP label from Avanquest in Collector's Edition format. Along with the main game, spread over seventeen chapters, this title includes an integrated Strategy Guide plus bonus game play and game trivia which becomes available once certain targets, such as collecting strawberries and completing the main game, have been attained.
As usual this game offers the player a choice of difficulty modes. With Casual game play you have a faster recharge for both the Hint and Skip features. There are also plenty of glints and sparkles to identify areas of interest while the numerous puzzles are classified as easy (but in some cases, not in my opinion). Selecting Expert mode gives you a slower recharge cycle for Hints and Skip with fewer glints and sparkles. Puzzles are harder.
Your role in this game is that of Edwina Margrave who had been enticed to the area in company with her boyfriend, Sam, by a Miss Thorn in order to see this magical town before it disappeared for another 300 years. However events do not go as planned as both Miss Thorn and Sam go missing but at different times. It is up to Edwina to explore this mysterious town and discover what has happened to Sam and Miss Thorn.
Described as a Hidden Object game, The Blacksmith's Daughter is more of an adventure game with plenty of puzzles and a scattering of Hidden Object scenes that pop up from time to time. Your full screen Adventure mode presents you with some spectacular scenery that often contains hidden delights that can be discovered by moving your mouse cursor around. The cursor will change shape to indicate when different actions are possible. A magnifying glass will let you examine an item or start a conversation (actual real voices and printed text) with another character such as the various stone-head seers attached to walls. These seers generally ask for a favour before they will help you. When a pointing hand appears it means that you have located an interactive area while a grabbing hand is the clue that the underlying object can be collected for adding to the inventory.
Running across the bottom of the screen is your inventory which is slightly different from the normal style adopted by this feature. Rather than just display all the items you have collected at once, the items are classified and distributed to the relevant area. Items are classified as main, persistent or keepsake. Persistent items, the least common, are re-usable and are stored in slots on top of the inventory. You can switch between the main items and keepsakes, which tend to be documents or sketches made by Edwina, by clicking on a flower icon on the left of the inventory. A keepsake will glow when it is currently useful.
To the left of the inventory is your map which you gain possession of at an early stage of the game. While it will not instantly transport you to different locations, this map can provide useful in indicating which direction you need to move. A compass icon on the map will glow to indicate when new items, such as tasks, have been added to the map. You can switch the map to show a bird's eye view of the town showing connected thumbnails of the locations visited or a picturesque view of the town's layout. The rechargeable Hint feature and Strategy Guide are located to the right of the inventory.
In order to make progress in this game you will need to solve various puzzles. These puzzles are presented in an overlaid window. As I alluded to earlier, these puzzles are tricky and feature types that I have not come across before. Very limited help is offered as to what is required but you do get a Skip option if one proves too difficult.
Less frequent are the Hidden Object scenes which are identified by an outbreak of sparkles. They offer fairly standard fare with a list of items that need to be located within a scene. All the items are visible, even if only partially, with no additional tasks being required. Once all the items have been found then you will be rewarded with one of them.
From time to time, there will be a cut-scene to help move the story along. There is always an option to skip these scenes if you are in a hurry to get back to the more interactive aspects of the game. I found this game to be both challenging and enjoyable.
The Blacksmith' Daughter is priced at £10.20. The minimum system specifications call for a 800MHz processor with 512MB of RAM and 520MB of hard disk space running Windows XP and later.
http://www.avanquest.com/UK/software/margrave-mysteriesthe-blacksmiths-daughter-500466