Samsung Smart TV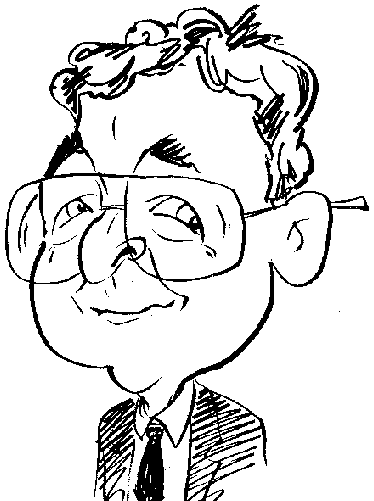 Review controls
Up until recently I was of the firm opinion that the living room in my home was of a reasonable size. Now, however, I am not so sure. The arrival of a product from Samsung has put a different perspective on how I regard my personal living space.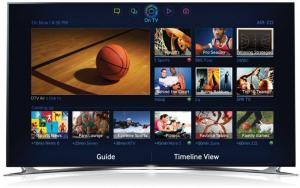 click image to enlarge
You have probably seen the advert and, maybe as I did, wonder just what the heck was going on until the punch-line was finally delivered. You know the advert I mean. It is the one where hordes of people, dressed in all manner of costumes from throughout history, along with animals and vehicles, charge along a beach causing mayhem as they descend on a solitary person sitting comfortably in an armchair. It is only when he raises his hand to stop them and asks if there are any messages that it is revealed that this performance is to introduce the Samsung Smart TV product that the company would like to dominate your home entertainment needs.
I say "dominate" purely because I had been sent the 55-inch UE55F8000 model to review. This unit totally dwarfed my current flat-screen television and any computer LCD display to which I had access. The arrival of this Samsung Smart TV caused a complete rearrangement of my living room to make space for its presence both during and after the kit had been set up.
Unpacking this product revealed a number of items, including two remotes, 3-D glasses and the impressive flat panel. There was also a small sheet of paper displaying illustrations as to how the initial steps that needed to be carried out prior to the connection and switching on of this device. These illustrations made it very clear that the unpacking and setting up was a two-person operation which didn't really fill me with too much confidence as I was on my own that particular day (I discounted the presence of my cat, he had enough sense to keep well out of the way). Removing the various items from the box, attaching the curved stand (there is a wall-mounted option but I declined to take this route), and making the power and aerial connections took the best part of 50 minutes. Not too bad when you consider the space restrictions I was working under and I was on my own.
When making connections to this Samsung unit, there is a wide variety of options. There are specific aerial connections for Air/Cable, Satellite Main and Satellite Sub. You have a choice of HDMI, Component or AV when connecting video devices and digital or ARV (Audio Return Channel) for audio. Other connections that are available cover headphones, computer and smartphone plus three USB ports, Ethernet and support for Wi-Fi. Initially these connections are concealed behind a covering plate. Adapters are provided for SCART, AV and Component connectors plus an IR extension cable.
Along with this product's basic 2D/3D television viewing capabilities, this Smart TV is built around its Smart Hub feature which sets out to turn this 55-inch panel into a multi-purpose entertainment centre giving the user access to a range of features. Launching the Smart Hub brings up an interface that is topped by a series of icons for Social, Apps, TV, Movies & Programmes and Music, Videos and Pictures. You can quickly switch between these various categories.
Initially you will find yourself placed in the TV section. A reasonable sized window shows live content from the currently selected channel with smaller thumbnails of what is available immediately or in the immediate future from a selection of channels. Options are available to access Guide, Timeline View and Recorded TV. This last option deals with programmes stored on an attached device such as an external hard drive using one of the USB ports.
To the immediate left of the centrally positioned TV icon is the Apps category. For reasons I have yet to uncover, I initially had problems with this section. Just two Apps (Social Video and a Browser) were set up. Attempts to install other Apps failed until I re-ran the main search channel set up option routine. This resulted in several more Apps, including ITV Player, BBC iPlayer, 4 on Demand, Explore 3D and Samsung Apps, being added. Samsung Apps is needed to download and install various other Apps that have been categorised as Video, Game, Sports, Lifestyle, Information and Education.
Further to the left is the Social icon. Here you will find links to social networking sites with the regular candidates being represented. You will also have access to categories entitled Friend's Picks, What's Hot, Friends and Video Calls. This last item makes use of Skype, which will need to be downloaded, and a camera facility that pops up from the screen's top bezel.
A selection of movies and TV shows are displayed under the Movies icon to the immediate right of the TV icon. Items in this section can be purchased once a Samsung account has been set up for use. The final icon deals with any music, videos and pictures that are available. These items could be stored on an external device such as a hard drive attached to one of the USB ports.
As mentioned earlier, two remote control units are supplied. You have the choice of using a touchpad model or a more standard remote unit. The touchpad style remote features, as you might expect, a touchpad plus other buttons that include one for activating the voice control feature. The touchpad remote will need to be paired with the television before use. This is a simple process and involves holding down a button for a few seconds. If you prefer a more traditional style of remote then you can easily switch to the second unit. However for some tasks, such as entering data or surfing the web, a third alternative could be more preferable. Using one of the USB ports you can attach a keyboard and mouse.
Along with its 2D High Density performance, this television is also 3D aware. Samsung supply a couple of 3D Active Glasses sets complete with batteries and a wipe which could also be used for the main screen. When using these glasses I found that I felt more comfortable if I removed my normal glasses and used just the 3D ones. The combination of these glasses and the Samsung Smart TV screen produced excellent results giving scenes the illusion of great depth and image clarity. I also noticed that I could look away from the screen while wearing these glasses without my vision being affected.
Apart from the struggle of the physical aspect of setting up this Smart TV, I was impressed with the picture quality and overall performance of this Samsung product. When watching certain sporting events and movies, there were times when it felt like the on-screen performers were in the room with me. You will need a fairly large room to gain the full benefit of this screen's size and also deep pockets. Expect to pay in the region of £1,800 for a product that can provide a range of entertainment features but, sad to say, does not make the tea.
http://www.samsung.com/uk/consumer/tv-audio-video/television/led-tv/UE55F8000STXXU