Who Started the Fire?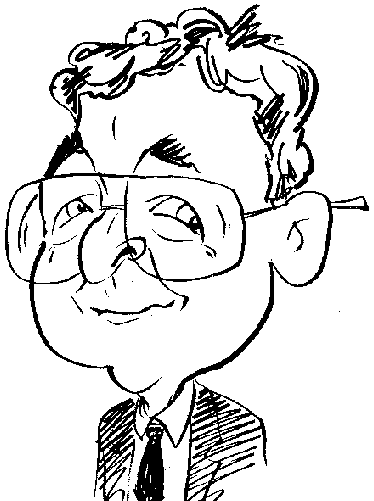 Review controls
Ever received an invitation for an event that happened years ago? If so then you will feel at home with the opening of this next game.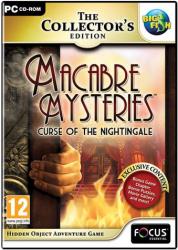 click image to enlarge
Forty years ago the place to go to for your entertainment was the Nightingale Theatre. But then this popular establishment was ravaged by a yet fully explained fire. No one knows for sure who started the fire but a prime candidate was your grandfather who was the owner of the building. His disappearance just after the fire helped feed the rumours that he was responsible for starting the blaze. Mysteriously you have just received an invitation, with a Willy Wonka-like golden ticket, from your grandfather to visit the theatre. This is the opening gambit of Macabre Mysteries Curse of the Nightingale.
Available in Collector's Edition format, this title comes with various bonus items. Along with the main game, spread over six chapters, there is a bonus chapter. You also get concept art, music sound track, wallpaper and a Strategy Guide. While this guide is available immediately, the other bonus items only become accessible once you have completed the main game and the bonus chapter.
Blue Tea Games, the developers of this title, have taken the decision that there will be no choice of playing level difficulty with this game. This does go against the trend used by most other games of the genre. You can, however, adjust the volume levels for various aspects of the game, decide whether to play in full screen mode or not and choose to use the system cursor.
Following the opening introductory sequence covering your arrival at the partially destroyed Nightingale Theatre, you have the option of an interactive tutorial. This will explain about the different types of cursor indicating when objects can be picked up, directions in which you can move, and when you can communicate with the various other characters (either ghostly or living) you meet during your explorations. Any conversations, actually more like monologues as you fail to respond) make use of real voices, with some lip movement, and printed text.
You will also be introduced to the presence of Macabre Items. You can discover these 20 morphing objects at various points during the game. In some cases you need to visit a scene several times before one will appear. By collecting these objects, you will help speed up the recharging of the game's Hint feature.
For most of the time, you will have a full-screen view of your current location. Running across the bottom of the screen will be the various tools and features that are available to you. Taking up a central position is the inventory that can be scrolled in either direction when you have collected more items that can be displayed at one time.
To the left of the inventory are the Hint feature and a Visions option which allows you to replay certain cut-scene visions that are interspersed throughout the game. These cut-scenes have to have been viewed in the game before they can be replayed.
Located to the right of the inventory is the Map feature. This will mark your current location and areas that contain tasks that need to be completed. It does not have the facility to move you to a particular location. There are also sections in the map that deal with your current task and regularly updated details of the various characters you meet during the game. Positioned just above the right end of the inventory is the Strategy Guide. This will provide step-by-step directions plus screen grabs of solutions to the game's puzzles and locations of the Macabre Items.
Sparkles are used to indicate the Hidden Object scenes which appear at regular intervals. While the number of sparkles used are less in number than many other games, I felt that this game featured more of this type of scene than other titles. Several of the Hidden Object scenes are repeated. Rather than present you will a text list of items to be located, this game prefers to use images. In most cases these images consist of sections which are divided into three groups. As each group is completed, the sections will join together to form an object. Once all three groups have been completed then the three objects merge into an item you will receive as a reward. This is automatically added to the inventory. Occasionally you will need to find whole objects rather than sections.
Often the items you collect will belong to a collection made up of 4, 5 or 6 pieces. At some point in the game you will have to organise the pieces of a collection into a particular order. On other occasions you will be required to rearrange certain actions, such as growing a plant or mixing a potion, to complete a task. Neither of these types of puzzle is particularly difficult. Slightly trickier are the puzzles that require you to manipulate objects so that they are in the correct row and column. If you should need to use the Skip option then be aware that such an action will deactivate the Hint feature for five minutes.
This game contains enough content to keep you busy for many hours of game play even before you get to the bonus chapter and additional features. The game's graphics are excellent with well designed scenes and animation. Atmospheric sound effects, background music and real voices all have a part to play. I was slightly disappointed with the difficulty level of the various puzzles but other than this I enjoyed playing this game.
Priced at £10.20, Macabre Mysteries Curse of the Nightingale requires a 1.0GHz processor, 512MB of RAM, 585MB of hard disk space with support for DirectX 9.0 running Windows XP and later.
http://focusmm.co.uk/shop/Macabre-Mysteries-Curse-of-the-Nightingale-Collector-s-Edition-pr-1959.html