A Trip Back in Time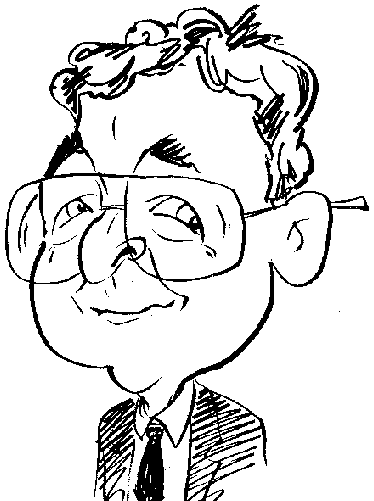 Asked to list the top ten world influencing events of the past 50 years, I am sure many, if not all, would include the event that happened on the 22nd November 1963.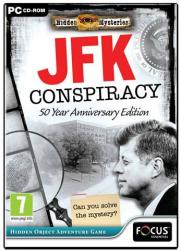 click image to enlarge
It was one of those events that are indelibly etched on the memory of those of us who were alive at the time. My less-than-perfect recollection of this event places me at a Friday evening social Badminton event. The social aspect of this burning off of excessive energy (I was a good deal younger then) can be judged by the players' habit of listening to radio broadcasts, such as "The Navy Lark" as they played. However on this particular evening, normal broadcasts were suspended as the latest news came in. Thus we discovered on that 22nd November 1963 evening that President J. F. Kennedy had been assassinated in Dallas.
Now, 50 years later, you have the opportunity to examine this event in the Anniversary Edition of a game from Focus Multimedia. This game is entitled JFK Conspiracy and is classified as a Hidden Object Adventure title which can be played in either Casual or Expert mode. Taking the former route, you have the advantage of a faster recharge of the Hint feature and Skip option plus helpful sparkles. There is a reduction in the number of sparkle appearances and a slower recharge rate when playing in Expert mode. You can select your choice of game mode plus adjust the volume level of the background music and sound effects from an old-fashioned television set interface.
Your role in this game is that of an individual who has inherited his mother's ability to see visions of past events. She was actually in Dallas, as a very young girl, on that fateful day and ever since has been haunted by the event and visions tempting her to return. On her death, the visions are passed to you and so you set out to visit the location of the crime and explore the possibility of a conspiracy.
An interactive tutorial is available to ease you into the game but, for most players, this could easily be ignored as the game follows a fairly standard pattern of intermingling adventure, puzzle and Hidden Object elements with a cursor that changes shape to indicate when various actions are possible. The only time this game diverts from the standard game line is the use of interactive flashback/vision scenes when any object you collect remains with you when you return to the real world. Even this feature is not particularly innovative as I have seen it in some other titles.
While the game is based around a number of real locations, some of the scenes look flat and uninspiring with no illusion of depth. Photo realism is certainly missing from some scenes. Even the overlaid features, used by this game, lack an element of style. Running across the bottom of the screen in Adventure mode is your inventory holding the items you collected or received as rewards. These items are generally depicted as simplistic objects rather than the real thing. On the left of the inventory is your journal which automatically records your progress and discoveries. The journal also contains a map of the general area. This is the type of map that shows your current location and those areas that contain a task or are yet to be unlocked. It does not speed up your transportation from one site to another.
The Hint feature, in the form of a portable radio of the period, sits on the right of the inventory. When selected in Hidden Object mode it will highlight an undiscovered item while pointing you towards the next point of interest in Adventure mode. When you are required to move to a specific location, the Hint feature will lead you through the various scenes to a task that needs to be completed. If that task requires an item from the inventory then that item will be highlighted along with the area where it needs to be used.
Although you will encounter several characters during the game, including a mysterious one who keeps turning up and Kennedy himself, all the various conversations are in text format while the actual characters are paste cut-outs. A great deal of moving backwards and forwards between the various locations will be required as you complete different tasks that often seem totally irrelevant to the main event.
Hidden Object scenes, which appear at regular intervals, require you to find 15 items displayed in a particular location. Generally these sessions are straightforward with most items in plain sight. At the conclusion of each session, you will be rewarded with one of the items found and it will be automatically added to your inventory. Some of the Hidden Object scenes will be repeated as will the items that you need to locate.
Various types of puzzles will need to be solved or, in the worse case scenario, you could use the Skip option. Often a puzzle appears without warning. It is only when you notice a Question Mark in the top left corner that you realise it is a puzzle. Brief instructions appear when you click on the Question Mark.
More clearly identified are the flashback/vision episodes. Your character feels dizzy and the scene dissolves into another location in the past. In these sessions you will need to complete puzzles and Hidden Object scenes. Once this section has been completed, any object you have collected stays with you when you return to the present day.
While the game had a reasonable amount of content, I felt it lacked overall appeal. I never really felt as if I was being drawn into an investigation regarding Kennedy's assassination. It was not a game that really encouraged me to keep on playing while burning the midnight oil. This game will probably appeal more to those with a strong interest in more recent historical events. Priced at £10.20, the game requires an 800MHz processor, 512MB of RAM and 384MB of hard disk space running Windows XP and later.
http://focusmm.co.uk/shop/Hidden-Mysteries-JFK-Conspiracy-pr-1954.html