Haunted Manor Titles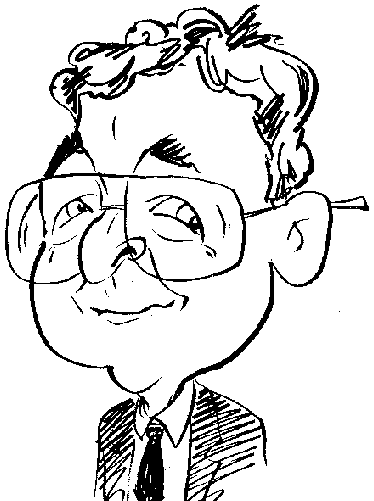 As part of the Hidden Mystery Collectives series, Focus Multimedia has bundled together two Haunted Manor titles in a two-game pack. The two titles are Lord of Mirrors and Queen of Death with both being classified as Hidden Object Adventure games. Using the same front end, each of the two titles has its own installation routine which needs to be instigated separately.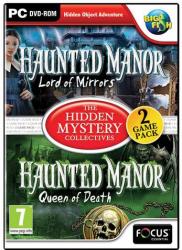 click image to enlarge
Lord of Mirrors is set in one of those towns that with an abandoned house on its outskirts. As often happens in such situations, everybody in the community has heard the rumours that the house is haunted and many tend to avoid it whenever possible. However there are some exceptions such as Stan Riddle and his friends. Accepting a wager from his friends, Stan enters the house and the game begins as he encounters an enchanted mirror which immediately transports him to another dimension where evil rules and mirrors hold the means of travelling between locations. Not surprisingly your role in the game is that of Stan Riddle.
Optional interactive help is available at the start of the game to introduce you to the game's concepts. When you are in Adventure mode, your full-screen view will feature a panel running across the bottom of the screen. This panel can switch between displaying the list of items you will need to locate in order to complete set tasks and the items that are stored in your inventory. Icons on the left of the panel can reveal your current task and the shards of glass you will need to collect in order to escape from the house and its evil influence. A Hint feature, which can be used throughout the game apart from when solving puzzles, sits on the right of the panel.
The house consists of 17 locations or rooms which must be visited in turn. In each location you will need to complete certain tasks and tackle various Hidden Object scenes. Each Hidden Object requires the 12 listed items to be found. As a reward for completing this task, you will be rewarded with one or two of the discovered items. Any over-exuberant clicking in search of items will cause a temporary cracking of the screen for a few moments. This distracting penalty can also occur in Adventure mode.
Each location contains a spirit which communicates to you in text format. You will generally be asked to perform a favour for the spirit and in return will be awarded one of the mirror shards you will need to escape from the house. At various moments you will need to complete a puzzle and clean a mirror in order to move to another part of the house.
Apart from being located in a haunted manor, there is no connection between the two titles in this bundle. In Queen of Death you take on the role of Christie who has just received a letter from her twin sister, Stella informing her of the death of their parents. The letter also mentions other strange deaths that have been happening in the neighbourhood. On arriving at the family home, Christie comes into contact with various spirits who explain that an evil force has taken over the area and she is the only one who can defeat this force and return everything back to normal. The dialogue in these conversations is in printed text mode only.
Unlike Lord of Mirrors, which is more regimented in its approach, Queen of Death has a more of an Adventure feel with freedom of movement as you travel backwards and forwards between various locations searching for items, completing tasks, tackling Hidden Object scenes, solving puzzles and collecting the elements that make up a fresco which has an important role to play in defeating the evil force.
The game is spread over five chapters with your inventory at the bottom of the screen. Items in the inventory will automatically be returned once used if they will be required later in the game. While both Hint and Skip features are available, there is no journal to record your discoveries or a map to help you move around the various locations. The mouse cursor will change shape to indicate when different actions are possible while sparkles appear to highlight Hidden Object scenes. If an item in the Hidden Object list is coloured green then you will need to perform some action before it can be discovered.
Having played both games straight after each other, it was clear that Queen of Death was a far more challenging title and will thus appeal more to experienced gamers. Lord of Mirror is not bad but lacks that little bit extra to widen its appeal. Priced at £10.20, this double pack requires a 2.0GHz processor, 1024MB of RAM and 847MB of hard disk space running Windows XP and later.
http://www.focusmm.co.uk/shop/The-Hidden-Mystery-Collectives-Haunted-Manor-1-2-pr-1949.html