Double Dark Dimensions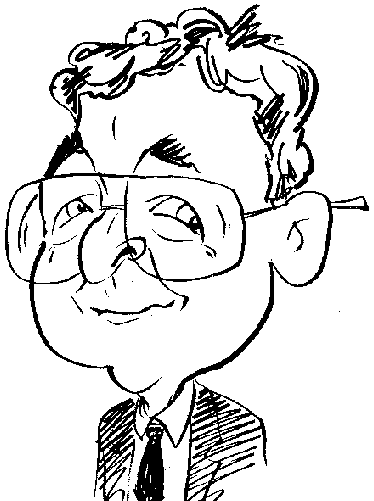 Review controls
Not one but two opportunities to explore the Dark Dimensions where evil forces have taken control of the local population.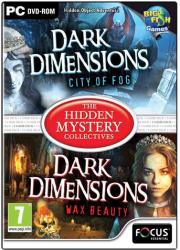 click image to enlarge
As part of the Hidden Mystery Collectives, Focus Multimedia has released a Dark Dimensions double bill. Making up this two-game pack are Dark Dimensions City of Fog and Dark Dimensions Wax Beauty. Separate installations will need to be carried out for each title with individual profiles being set up for those playing the games. These profiles include the volume level for background and sound effects plus whether to opt for the special or standard cursor.
While there is no choice of difficulty level with City of Wax, there is an optional tutorial to help explain some of the game's features such as different cursors and sparkles to indicate the numerous Hidden Object scenes that appear throughout the game. With Hidden Object scenes, items that are listed in blue will be in plain sight while those in yellow require some type of action before they can be located. Often this action will involve one of the other items in the scene. The successful completion of a Hidden Object scene brings the reward of one of the items located.
No matter how far you have progressed in the game, City of Fog always starts with the same introductory sequence that begins in 1896 before switching to the present day. Fortunately you can click on the skip option so that you are immediately taken to your current position in the game.
Apart from fog, as you might assume from the game's title, this game has the usual mix of adventure-like exploration, Hidden Object sessions and puzzle solving with the first two elements giving you a full screen view of the current scene. Running across the bottom of the screen in Adventure mode is the inventory holding the reward items and any other objects you have collected. Unlike other inventories that I have encountered, this version places its latest acquisitions at the front rather than the end of this collection of objects.
Situated at one end of the inventory bar is your journal. This will automatically record any important information that could prove useful later in the game. A rechargeable Hint feature is at the opposite end of the inventory. The Hint feature can be used in Adventure and Hidden Object modes.
Spread over six chapters, City of Fog takes you on a journey that encompasses a hotel, Statue Park, cemetery, photo studio, doctor's house, farm house, railway station and a mine as you attempt to solve the mystery surrounding Silvertown. In order to make progress you will need to locate many items and solve a series of innovative and challenging puzzles. A skip option becomes available if you are struggling solving any of the puzzles.
Graphically the game is excellent with atmospheric sound effects. Various animated sequences link together the story line and when dialogue is used there are real voices that show emotion for added effect.
Dark Dimensions Wax Beauty, not surprisingly considering it is the work of the same development team, follows a similar pattern to City of Fox. One major difference is that you can select from Casual or Expert mode of game play. As usual you get a faster response for the Hint and Skip features and sparkles identifying areas with Casual mode. You also are not penalised for over-use of your mouse when searching for items.
While the game opens with a short sequence set in an earlier period before switching to the present day, this only occurs when you play the game for the first time. This sequence makes use of fully animated characters with have their own voices for delivering their dialogue. As with the previous title, the dialogue on Wax Beauty is delivered by believable voices.
This time the action takes place in Red Lake Falls as you attempt to defeat the evil force that has taken over the local community. There is more exploration as locations are revisited to collect items that add to the rewards you receive for completing the Hidden Object scenes that feature the objects in either white or yellow to indicate whether they are in plain sight or need an action to be completed. Again the puzzles are varied, innovative and challenging.
I enjoyed playing both titles. If I had to choose which one I preferred then I would opt for Wax Beauty which has more content despite having the same number of chapters as City of Fog. This two-game pack is priced at £10.20. System requirements call for a 2.5GHz processor, 1280MB of RAM, 1.1GB of hard disk space with support for DirectX 9.0 running Windows XP and later.
http://www.focusmm.co.uk/shop/The-Hidden-Mystery-Collectives-Dark-Dimensions-1-2-pr-1877.html