Spirits of Mystery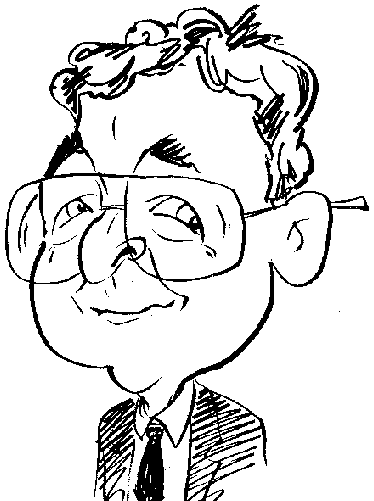 Review controls
Cast in the role of a princess, your task in this next game is to rescue your parents and other inhabitants from the spell of an evil witch.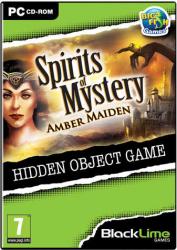 click image to enlarge
The Kingdom had always been a happy place under the benign rule of the King and Queen. Everybody rejoiced when a royal birth brought the King and Queen a daughter. However the arrival of the Dark Queen changed everything as she cast her evil spells on the royal couple and others in the Kingdom. Fortunately the young baby's nanny was able to spirit her charge away and then raised her away from the gaze of the evil queen. Thus begins the Big Fish game of Spirits of Mystery Amber Maiden.
Now available from Focus Multimedia, Spirits of Mystery Amber Maiden is a Hidden Object Adventure game with the emphasis on the Hidden Object aspect. The game forms part of Focus Multimedia's budget BlackLime catalogue.
As usual with games of this genre, you can tackle the Amber Maiden in either Regular or Expert mode. In the case of the former you get a faster recharge for the Skip and Hint features plus sparkles indicating interactive areas such as those containing a Hidden Object scene where you will need to locate 12 items, some of which will be listed in yellow to show that they will initially be concealed in some way.
An interactive tutorial is available at the start of the game as you set about your task, in the role of the daughter of the King and Queen, to rescue your parents from the evil spell which keeps them prisoners of the Dark Queen. This tutorial will explain about the different types of cursor used to indicate when you can examine an object or when you can collect an item which will be automatically added to your inventory running across the bottom of the screen when in Adventure mode.
The inventory, which has chevrons at either end enabling you to scroll through items when there is not enough room to display them all, will be replaced by the list of items you will need to find during a Hidden Object session. You will be given one of the located objects as a reward for finding all the requested items. Generally items in the inventory serve a single purpose and will be discarded once used, but if they are to be needed again then they will remain in the inventory until no longer needed.
Positioned to the left of the inventory is your Diary which will automatically record important information. You can access this Diary at any time for clues and to recap on the developing story. A rechargeable Hint feature sits on the right of the inventory. The timing of the recharging is such that, even in Regular game mode, it is not fast enough to tempt overuse but it does not have you twiddling your fingers and thumbs for an excessive amount of time before it can be reuse. If, by chance, you over-use your mouse cursor in search of objects in order to avoid using the Hint feature then you could find yourself being held up by a frozen, golden cursor. The Hint feature will be replaced by a Skip option when you need to tackle one of the interesting and challenging puzzles that appear from time to time.
As you move around the Kingdom, rescuing those who have had the misfortunate to fall under the Dark Queen's spell and have been frozen in time, a certain amount of back-tracking will be required. Objects needed to complete tasks in one area will need to be located in other locations in order to make progress. You will also find that some Hidden Object scenes will be reused although the list of objects will vary somewhat. With no specific map feature, it will be up to you to work out how the different locations are connected as you select the routes to take.
Unlike a number of other games that I have looked at recently, Spirits of Mystery Amber Maiden makes use of voice actors when any dialogue needs to be delivered. You also get printed text but the use of voices certainly helps with the overall atmosphere and increases the enjoyment of the game. You are offered an option to skip individual conversation (actually you say nothing, just listen) interludes.
With well-drawn graphics, some animation and appropriate sound effects, Spirits of Mystery Amber Maiden is an enjoyable game that is well worth its price tag of £5.10. System requirements call for a 1.40GHz processor with 1024MB of RAM and 640MB of hard disk space running Windows XP and later.
http://www.focusmm.co.uk/shop/Spirits-of-Mystery-Amber-Maiden-pr-1859.html