The Wives of Richard Rainheart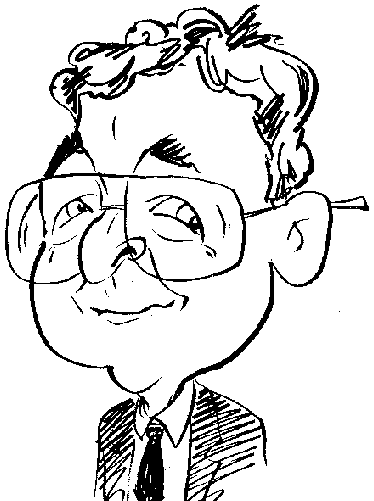 Review controls
Marriage and death at Rainheart castle seem to go hand-in-hand. Are you brave and savvy enough to solve a mystery that if Gravely Silent.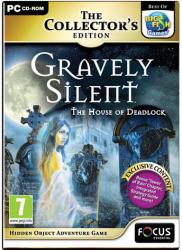 click image to enlarge
Gravely Silent: The House of Deadlock is a Hidden Object Adventure game. This title is available from Focus Multimedia in Collector's Edition format. Along with the main game, which is based around the unexpected death of a young woman, you get a bonus chapter plus an integrated Strategy Guide, musical soundtrack, screensaver, wallpaper and concept art. As usual with games of this type you will gain immediate access to the Strategy Guide but the other extra features only become available after the main game and the bonus chapter have been completed.
The opening introduction sequence lays the groundwork for the story as you awake from a nightmare that features your sister Jennie. You then hear from your brother-in-law, Richard Rainheart, that your sister has died and her body already laid to rest in a private funeral where he was the only mourner. With no more information coming from your brother-in-law, you set out to visit his castle and discover how your sister died.
At this point the game, which can be played in either Casual or Challenge, begins in earnest. Selecting Casual gives you more sparkles, a faster Hint recharge, a quicker appearance of the puzzle Skip feature and a shorter penalty for bouts of indiscriminate mouse clicking. An option tutorial will explain about the different types of cursor plus a layout that places your task list, inventory and Hint feature across the bottom of the screen. The integrated Strategy Guide is also positioned near the bottom of the screen.
The main game is spread over six chapters that feature each of Rainheart's first four wives who all died in mysterious circumstances and had an almost immediate funeral. As you move your cursor around the full screen adventure scenes, it will change shape to indicate when you can pick up an item, have a closer look, interact in some way or be shown the directions in which you can move to another location. Often when you need to move back to the previous location, it can be a little bit tricky to find the exact spot to enable your cursor to change to an arrow pointing to the appropriate direction.
Items you pick up will be stored in the inventory where they will be joined by those objects you receive as a reward for completing a Hidden Object scene. Generally items in the inventory will serve a single purpose and disappear once used but occasionally an item can be reused and, in such instances, the item will remain in the inventory until it is no longer needed. When the inventory contains more items that can be displayed at one time, chevrons will be available to cycle through the items.
Identified by an outbreak of sparkles are the Hidden Objects scenes which form an integrated part of the game. Most of the Hidden Object scenes follow the familiar pattern of displaying a list of items across the bottom of the screen which you need to locate. If an item in the list is coloured orange then a task will need to be completed before it can be located. There are also Hidden Object scenes where you have to find pairs of objects, locate a set number of one type of object or use a spotlight but this last feature is only available in certain scenes. Whatever the type of Hidden Object game play, I found those used in this game to be one of the most tricky I have encountered as the objects were well integrated into the scenery.
The game makes use of a wide range of puzzles that are usually activated by the addition of an item from the inventory. Generally the puzzles are challenging but not to the degree where you will be overusing the Skip button which becomes active after a short period of time.
While the game's storyline does a reasonable job of drawing you into discovering the fate that befell the different wives of Richard Rainheart, I kept having flashbacks to instances in other games that bore a marked similarity. Generally the game's graphics were fine although I felt the use of shadowy areas in Hidden Object scenes was a little overdone. You get appealing and story enhancing sound effects but any conversations are limited to just printed text. Priced at £10.20, this game requires an 800MHz processor with 512MB of RAM, 360MB of hard disk space and support for DirectX 9.0 running Windows XP and later.
http://www.focusmm.co.uk/shop/Gravely-Silent-House-of-Deadlock-Collector-s-Edition-pr-1875.html