Atlantis, Egypt and Rome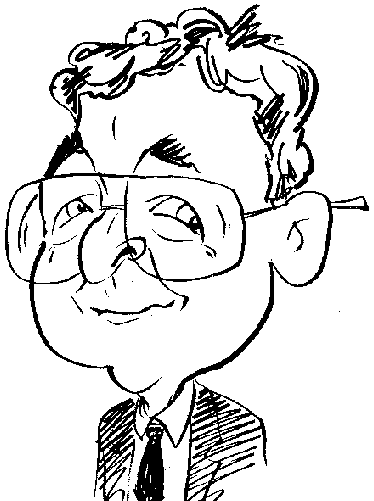 Review controls
Available from the Avanquest GSP catalogue of games' titles is Jewel Legends which is described as "3 gem-matching adventures in 1 great pack". This triple play collection bundles together The Legend of Atlantis, The Legend of Egypt and The Legend of Rome. Obviously this package is aimed at those who can not get enough of match-3 action.
Buy Now!
Avanquest Jewel Legends
Direct from Avanquest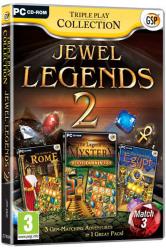 click image to enlarge
A single installation routine, covering all three titles, is provided. While I sometimes feel that the Avanquest installation procedure is not the quickest around, and this title is no exception in that respect, I have always found that I was able to access the accompanying program without any problems. This Jewel Legends bundle definitely bucked the trend by refusing to load any of the three separate titles. This problem occurred on three separate systems running either Windows 7 or Windows XP showing that both versions of the operating system operating systems had an issue with the product.
I was able to solve the problem with Windows XP by downloading and installing the file "d3dx9_42.dll" in each of the three folders created for the various titles. However it was not until I checked out the Avanquest support website did I come across the solution to the error message I was getting with Windows 7. This solution required me to run each of the three titles in Administrator mode. Frankly I am rather surprised that Avanquest has released a package that can cause a problem with both Windows XP and Windows 7 especially as both operating systems have been around for a number of years and problems such as this should have been sorted out prior to release or at least a README file should have been included with various solutions.
All three titles have been developed by Magnussoft, a company with whom I am not familiar. Each title is independent of the other two and will need to be started separately. When playing each game you are given the option of creating a profile for individual players with a choice of difficulty levels classified as Easy, Normal or Hard.
With Legends of Atlantis, based as it is on submerged ruins, you are ordered by Poseidon to decorate the floor of his ocean so that it is more appealing to him. In order to do this you will need to earn statues and other treasures that can be placed in the appropriate positions by completing a series of match-3 playing grids. Groups of three similar tiles are created by swapping adjacent tiles either horizontally or vertically. These tiles then disappear to be replaced by others. Depending upon the underlying colour of sections of the grid, you will need to create more than one group of three to clear that section.
All this is fairly standard fare for match-3 game play. Magnussoft have added some additional features. By collecting various treasures you will receive bonuses that enable you to destroy set patterns of tiles to help complete levels within the designated time limit. Failure to complete a level within the time limit will loose you a life and requires you to repeat the level.
Any treasures, when available, will be displayed across the bottom of the screen while the time remaining, number of lives and any gold earned is shown across the top of the screen. At the conclusion of each level you will be shown your report card and you will have the opportunity to purchase the items for decorating the sea bed. From time to time, just to add an extra challenge, Poseidon will release a plague or catastrophe that could interrupt your progress.
Both the titles concerned with Egypt and Rome take the playing field to above sea level. You will need to gather together the treasures of the Pyramids or build up and reconstruct the city of Rome. The same pattern of match-3 game play is used throughout each title. Groups of three or more similar tiles need to be created by swapping two adjacent tiles as grids are cleared of any background colour within specified time limits. Any failure to complete a level within the designated time will loose you a life with the level needing to be replayed.
Depending upon which game you are playing you can gain access to tools such as Scarab, Eye of Horus, Ankh and Sphinx with Egypt or helmet, golden horse, viaduct and swords with Rome. These tools can be used to deal with particular difficult tiles that need removing. Both titles have a Wrath of the Gods feature that can interfere with the successful completion of a level. Once a level has been completed you can spend your gold on treasures or elements of your developing city.
The graphics featured in all these titles are adequate without being exceptional but do suit the style of these games. Background music and sound effects are available but I suspect many will take the opportunity to mute these features as they add little to the game play. Despite this, and considering the initial problems I had, I was pleasantly surprised to find myself enjoying the challenge of these titles. I would not classify these titles as being among my favourite match-3 titles but, at three for the price of one, they are worth considering. Priced at £10.20, Jewels Legends requires a Pentium 4 processor, 256MB of RAM, 220MB of hard disk space, support for DirectX 9 running Windows XP and later.