Jampot or Angry Bird?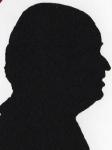 Review controls
Both these devices are small, one from a source that you expect to produce scales for various purposes, the other from a company that produces all sorts of speakers for 'i' devices as well as for other products One Bluetooth the other wired.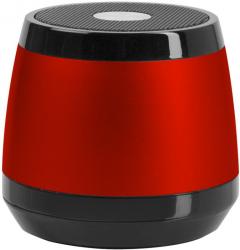 click image to enlarge
Jampot Jam Speaker
A somewhat strange name from a company that produces scales and back massagers but this Bluetooth speaker does give a rather good sound from a very small body. I assume the Jampot comes from the container it arrives in, it does get good protection especially useful if you purchase it by mail order rather than retail.
It is circular at 7cm and is 6.5cm tall. A ring around the base and top are black while the rest is a metallic blue.
The edge of the bottom has two connections at the back mini USB for charging (20cm lead supplied) and 3.5mm jack for Auxiliary input (20cm lead supplied). The only other item in the Jampot is the twelve language instruction sheet.
The front edge of the bottom has an LED for battery state and another for Bluettoth in between three buttons for volume -, play/pause and volume +. The base has a slider for on/off.
It will of course work as a wired speaker but for anything such as an 'i' device or Android offering Bluetooth means that the two do not need to be tethered.
Switch on the Jam Speaker and it will try to pair, go to your Bluetooth settings on your 'i' or Android device and you should find the Jam Speaker listed, you will then need to enter the pair passcode from the inside of the Jampot lid and then start your music and then just adjust the volume to the desired level to suit the situation.
The top is 5.5cm across and the speaker is behind the grill, for a small speaker the sound is crisp and clear and very listenable.
Jampot Jam Speaker available from link below for £34.58 including delivery in Red other colours available.
http://www.amazon.co.uk/gp/product/B0091REETG?ie=UTF8&tag=gadge0a-21&linkCode=as2&camp=1634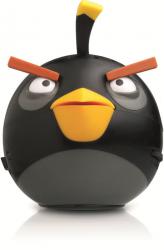 click image to enlarge
Rovio Angry Bird Speaker
One of the things I saw at a Christmas In July event that has only recently become available for review. It is purple with red eyebrows, blue eyes and yellow beak and a black plume on top of its head, all the colours should appeal to the younger ones.
Above the eyebrows is where the speaker is forming a sort of pointed pepper dispenser grill. The rear of the base has a minor USB connection (8cm USB lead supplied) for charging. There is also an on/off slider on the lower edge of the base together with a volume control, these are both hidden when sitting on the desk or table. As indeed is the LED but it is just visible when on.
Underneath is a 10cm 3.5mm hard wired jack plug to connect to the earbud or headphone jack of whatever you connect it to. It comes with a felt drawstring bag that is provided to transport Rovio when he/she is not in use.
There is a small eight side Quick Start Guide which explains what the various light colours of the LED signify.
Sound quality for what some will call a toy is rather good, but remember the manufacturers are Gear4 who do a lot of audio devices aimed at the adult market so a venture into something designed for Children is another market.
I cannot find Rovio currently, but £27.75 with free delivery will buy a similar offering.
http://www.amazon.co.uk/gp/product/B008YU9G80?ie=UTF8&tag=gadge0a-21&linkCode=as2&camp=1634
According to the Gear4 site you can link the various (five models shown) together, but as I had only one I cannot confirm this fact.