The Boombox 1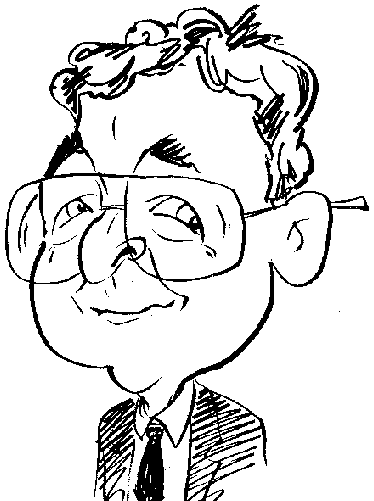 Review controls
Designed specifically for people who like to listen to music when out and about, but feel cut-off when wearing headphones, comes a product from San Francisco.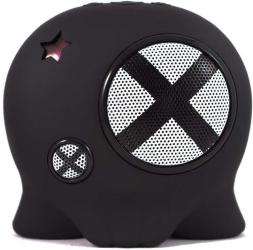 click image to enlarge
Up until very recently I was totally unaware of a company with the rather striking name of Boombotix. Suspecting that many of you might not have heard of this San Francisco Company, let me provide you with some background information.
As you might guess from its title, Boombotix area of expertise is with delivering audio content. This came about as Lief Storer, on his daily fixed gear bike ride to work, while listening to his favourite music through a set of headphones, decided that there should be a better way to enjoy his favourite music that did not cut him off totally from the world around him. His solution was a portable speaker unit that could be clipped on to his bike and so he founded Boombotix to create and market this alternative to headphones.
Boombotix put together a combination of a Japanese vinyl toy, off-the-shelf speaker elements and a walkie-talkie. From this early development the first Boombotix prototype appeared. This unit featured an integrated clip, rechargeable battery and a ruggedized outer casing enabling the unit to be used in various environments. These elements are included in all the subsequent Boombotix speaker products that have rolled off the design and production line.
Not only are Boombotix products rugged enough to withstand damage from being dropped or a close encounter with adverse weather conditions due to the water resistant shell, you get a distinctive appearance that makes the Boombotix speakers, such as the Boombox 1 which is the subject of this review, stand out from the competition. The Boombox 1, with dimensions of 96 x 92 x 56mm, is an ultraportable speaker, which looks like it could be a fantasy squat character in a child-friendly movie – maybe one that Spielberg might make in the future.
My review sample had an outer casing that had a polished wood grain effect. As with other models in the range, there are two eye-like embellishments, one large and one small. In the case of the review sample, these eyes had a swirl pattern which you are meant to twist to get different effects. Maybe this would work with some of the other designs available but it had no effect on the swirl pattern.
A cut-out star shape is in the top left corner of this unit and this provides power and charging feedback. Rubber buttons for power on/off and volume adjustment sit on top of the Boombox 1 while the industrial=strength clip and connections for miniUSB and 3.5mm leads are on the rear of the unit. The two connection sockets are protected by rubber flaps when not in use. Leads for standard-to-miniUSB and male AUX connection are included in the box. The male AUX lead is of the retractable type giving you 72cm of lead when fully extended.
Before using the Boombox 1 you will need to charge the built-in "medical-grade" Lithium ion battery using the supplied USB lead. This process can take up to 1.5 hours. According to the packaging you should get six hours of playback time but I have been listening to music from the Boombox 1 for over 16 hours and it is still going strong. Delivering the audio output is an internal 5-watt 2-inch driver. While I have to admit that I have not tested this product on a bike (not my preferred method of transport), the Boombox 1 performs well in a variety of locations when connected to devices such as an iPod, smartphone and even a laptop. You do not get Hi-Fi quality but then you should not expect this level of quality from this rugged device. You could even attach the Boombox 1 to your clothing as you move around although this might not be appreciated by other pedestrians in your vicinity.
The Boombox 1 is available in a range of colour options that include DIY White, Dr. X Black, Buggin' Purple, Meanie Greenie, Squinty Pink and Retro Orange. A quick on-line search revealed that, at the time of writing, Amazon.co.uk had the Boombox 1 priced at £34.04. Read more about the Boom Botix BB1 on their web-site.