Criminal Minds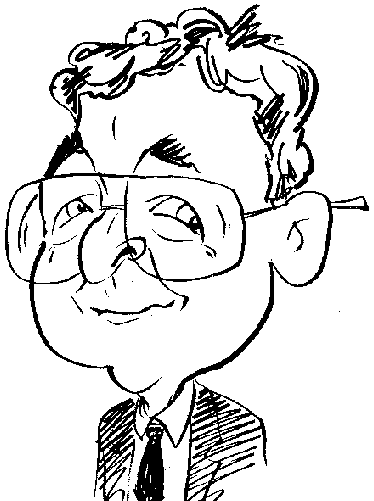 Review controls
Based on the popular US television series of the same name that use to be broadcast on Freeview and now on Sky, Criminal Minds is a Hidden Object Mystery game.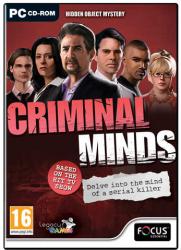 click image to enlarge
This title gives you the opportunity to solve two cases from the files of the BAU (Behaviour Analysis Unit) section of the FBI. At various points during the game you will slip seamlessly between the main characters of Aaron Hotchner, Emily Prentiss, Spencer Reid, David Rossi, Derek Morgan and Jennifer Jareau with additional background information being supplied by Technical Analyst Penelope Garcia.
As mentioned there are two cases to solve but they must be tackled in a set order starting with A Dying Art before moving on to No Spark. A choice of difficulty modes is available as you select either Casual or Expert. With the former both the Hint and Skip options recharge quicker while active areas are highlighted by an outbreak of sparkles.
Following the pattern established by the television series, each case opens and closes with an appropriate quotation. While this quote is spoken by one of the characters in the television series, it is just presented in printed format in the game. In fact all the dialogue used in this game comes in the form of printed text.
An introductory scene set in the BAU's private plane opens each case as background information regarding the case is provided. As the various members of the team provide their input, their dialogue appears at the bottom of the screen along with an appropriate headshot so that you know who is speaking. While the visual representation of the individual agents is good, fans of the television series will have no difficulty in identifying each one, the static expression used for each one is hardly flattering or appealing.
An optional tutorial is available at the start of the first case. This will introduce you to the fairly standard use of a changing cursor to indicate when different actions are possible. A speech bubble means you can talk to another character on screen while a magnifying glass means closer examination of an area would be beneficial. When a hand cursor appears you can pick up an object which will then be stored in an inventory accessible by all members of the BAU team. Spinning gears indicate an item can be used in some way.
When you see an outbreak of sparkles then there is a Hidden Object scene. Such a scene will either offer you a list of items to locate or a set number of one particular object. With a general list of items, there will be a choice of colours used. Items listed in green indicate they will initially be concealed in some way while any item coloured blue will be a jumbled up word. You can either rearrange the letters yourself or find one of the Question Marks in the scene to do it for you. At the conclusion of each Hidden Object scene you will be rewarded with some of the items located.
The various scenes in this game are well-drawn but do appear a little flat as they act mainly as backgrounds. Superimposed on the backgrounds will be the cut-out characters currently involved in the action. Running across the bottom of the scene is the inventory. On the left of the inventory is the Hint feature in the shape of an FBI badge and a list of the tasks that currently need to be completed. You are allowed some degree of freedom in which tasks are completed but will be blocked from making progress until all the tasks have been completed. Attached to the inventory is an FBI Handbook which contains details of each member of the BAU team.
Profiles and interrogations both play an important role in any BAU investigation. Before you can gain access to an UNSUB profile or similar report, you will need to create a route across a grid made up of hexagons by using a selection of different path line arrangements. Once this mini-game has been successfully completed, the profile or report will be added to the inventory. In order to conduct an interrogation with a suspect you have to play a game of mahjong. Each pair of green tiles that you remove allows the interrogation to proceed through a set stage of questions and answers.
As well as profiles and interrogations, there are a number of puzzle style mini-games that will need to be completed. These mini-games will involve selecting the odd-one-out in a group of fingerprints, identifying duplicates from a jumble of objects or completing a jigsaw. Generally these mini-games are not too challenging, in fact the same could be said regarding the game as a whole. Experienced Players should have no difficulty in completing Criminal Minds within a couple of sessions without too much bother.
Focus Multimedia has priced this game at £10.20. System requirements call for a 1.8GHz processor with 512MB of RAM, 170MB of hard disk space and support for DirectX 9.0 running Windows XP and later.