The Secret of the Sixth Ghost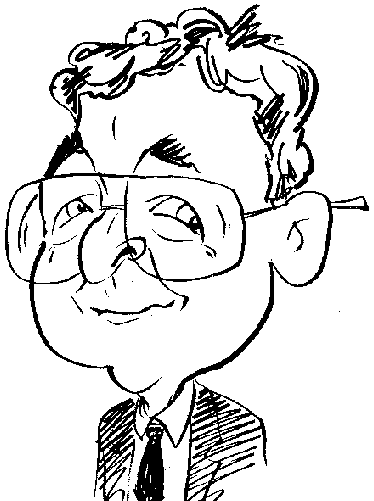 Review controls
When entering the world of Age of Enigma you are not involved in code breaking but have the opportunity to chat with and help a series of ghosts
Buy Now!
Avanquest Age of Enigma The Secret of the Sixth Ghost
Direct from Avanquest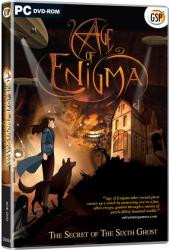 click image to enlarge
Age of Enigma: The Secret of the Sixth Ghost combines elements of puzzle solving, mini-game play and object location with point & click action. Set in an alternate universe (in the year of 1947) when paranormal activity is considered the norm, you are cast in the role of Ashley Reeves, a respected medium in Age of Enigma. Following a series of visions and worrying dreams of a young girl trapped in an old house, you set out to visit Amityville, New England to investigate further. You quickly locate the house that featured in your dreams and discover that its owners have gone missing. What choice do you have other than to enter the house to discover the secrets that the building may conceal within its boundaries?
The game can be played in either Casual or Adventure mode. With the former there is less dialogue to wade through while active zones are highlighted by sparkles. Selecting the Adventure option means more dialogue and no highlights so you will need to wander around more in search of the items that you will need to complete certain tasks. Rather than go for photo-realistic scenes and video animated characters, the game's developers have opted for a more story-book look interspersed with more detailed artwork for scenes that are actually set in the house as you work your way through the six chapters that make up this game of ghosts.
An optional introductory tutorial is available to explain about the various cursors and other aspects of the game as you set out to free the ghosts that have become trapped in this Amityville building. The usual collection of cursors are used to identify items you can pick up, examine or interact with plus walking feet to indicate directions in which you can move. Running across the bottom of the screen is your inventory. This will hold those items you collect from the different locations. While some of these items can be used individually, others will need to be combined before they can be put to use. Some of your inventory items will form parts of the puzzles and mini-games that need to be completed. Chevrons appear at each end of the inventory so that you can scroll through items when there are too many to fit on a single screen.
The inventory is sandwiched between other useful items. On the left is a headshot of your character which sits on top of the game's Guide feature. The guide provides help in drill-down format as to what will be required to complete the tasks making up this game. The drill-down format means you can judge for yourself the level of help you need for a particular task. Next to the headshot is your diary. This automatically records your progress as you collect seven hidden envelopes concealed at various points during the game.
On the right is your map. This feature is presented in the form of a pendant. The map will show your current location and areas that are yet to be explored with tasks that need to be completed. While this map will show you how to get from one location to another, it is not the type that will instantly transport you around the house and its surroundings.
As mentioned earlier, this game is divided into six chapters linked together by conversations between your character and the ghost shape of Nathan. These conversations are conducted with both printed and spoken dialogue. However other conversations that occur throughout the game as your character meets up with and comes to the aid of ghosts such as Yumanco, Natsumi and Neferes, only make use of printed dialogue. After using spoken dialogue for some scenes, this lack of spoken dialogues for other scenes was a disappointment.
While searching for items and chatting to the current ghost, you will need to solve puzzle-style mini-games. Often these games will require a degree of trial and error approach with a failure meaning that you will have to start the puzzle again sometimes with the exact same puzzle but often with a complete reset of the conditions. Hints are generally not available for the puzzles but there is a Skip option. If selected the Skip option gives you a choice of playing one of the two Jokers available for each puzzle. A Joker will simplify the puzzle in some way. Or you could opt to skip the puzzle entirely. Once solved, the puzzle becomes available for replaying from the game's main menu. The puzzles come with a varied degree of difficulty and some show ingenuity.
Age of Enigma may not be the most visually impressive game, and there is that lack of spoken dialogue in many scenes, but it is challenging and will keep you busy over a number of game-playing sessions. Priced at £10.20, this game requires a 1.0GHz processor, 1280MB of RAM, 298MB of hard disk space with support for DirectX 9.0 running Windows XP and later.
http://www.avanquest.com/UK/software/age-of-enigma-162943?meta=play&cat=casual-games