The Sapphire Dragon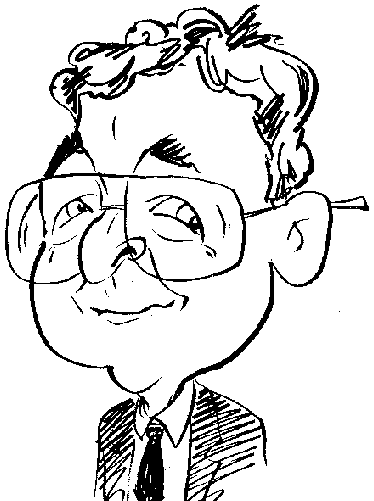 Review controls
You could find yourself burning the midnight oil as you try to complete just one more puzzle board in the latest Jewel Quest title.
Buy Now!
Jewel Quest 6
The Sapphire Dragon
Direct from Avanquest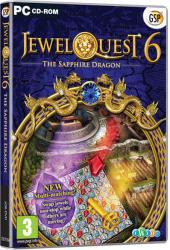 click image to enlarge
And still the Jewel Quest saga continues. This is not meant as a criticism, more a statement of fact brought about by the arrival of Jewel Quest 5: The Sapphire Dragon. The developers of this popular game series have come up with yet another combination of jewel board puzzles and storyline. For those unfamiliar with Jewel Boards, I should explain that these boards need to be turned gold by creating match-3 groups of jewels by swapping two adjacent jewels.
The game gives you a choice of three playing modes as you set out to rescue a member of your archaeological team who has been taken prisoner by pirates and solve the mystery of The Sapphire Dragon. You can opt for Relaxed mode which does not involve any time limit restriction although you might fail to complete a couple of the boards for other reasons. The other two modes of Normal and Advanced require you to complete each board within a specific time represented by a snake which gradually gets smaller until it disappears.
You are placed in charge of a team of five young archaeologists named Ali, Solomon, Tanya, Natalie and Trevor. Each member of your team has their own special abilities which can be enhanced through the experience of completing boards. As you tackle each board you will need to select a team member to help you. The game advises you to select the team member whose skills are best suited to a particular puzzle type. Of course you could follow the same path as I have tended to take and select each member in turn without playing any favourites.
As mentioned the story involves one of your team being captured by pirates. You need to follow a series of clues, actually it more like selecting from a series of stopping off points displayed on a map. Sometimes you get no option but usually there is more than one destination point allowing you some freedom of choice. Each location will include a brief comic book style interlude with a series of hand-drawn scenes as the storyline advanced. Individual characters will pop in from the side with their dialogue delivered in an appropriate voice. You can either single step through the scene or select the Skip button to jump straight to the next puzzle board. More often than not I was tempted to take the latter approach in order to get back to the puzzle board action.
Several of the puzzle board types featured in earlier games in this series make a re-appearance in The Sapphire Dragon. Some of the old favourite that have been retained including the basic standard board with just coloured jewels to occupy your puzzle skills. There are also boards that have locks to unlock with keys, torches that need to be lit and tiles that need to be stopped from rising to the top of the board. But there are several new puzzles that are bound to stretch your match-3 making skills.
As each new board type is introduced you are given a kind of practice board which you need to tackle without the help of one of your team members. The new board types include the appearance of vines, snow and cave-ins which tie up jewels until they have been released by being included in a match-3 group. Other new puzzle boards set you the task of activating gears with energy jewels or collecting material made up of wood, rope and stone. Another type of board will restrict you to a certain part of the board until the rest of the board has been complete before opening up other areas. My particular favourite among the new board types is the one that requires you to complete your own yellow brick road by making match-3 groups along a specific path.
Along with the main story driven game, Jewel Quest 6: The Sapphire Dragon has some bonus items which are only available from the main menu. There are four bonus items. You get a Strategy Guide which includes some brief tips plus details of the particular puzzles at which the individual members of your team excel. Additional boards will become available during the main game and these puzzles have been categorised by type. You will also have access to concept art plus desktop wallpaper and a screensaver. Initially these bonus items will be unlocked until you have made sufficient progress in the game.
Jewel Quest 6: The Sapphire Dragon is well up to the standard of previous offerings in the series. I did feel that the linking story sections were too frequent for my taste. Having to sit through or press the Skip button after every single puzzle was a bit much. Other than this I found the game to be addictive and challenging.
Avanquest has priced this game at £10.20. The game's system specifications call for a 1GHz processor, 1GB of RAM, 350MB of hard disk space with support for DirectX 9.0 running Windows XP (SP3) and later.
http://www.avanquest.com/UK/software/jewel-quest-6-the-sapphire-dragon-161947