The Jambox Goes Big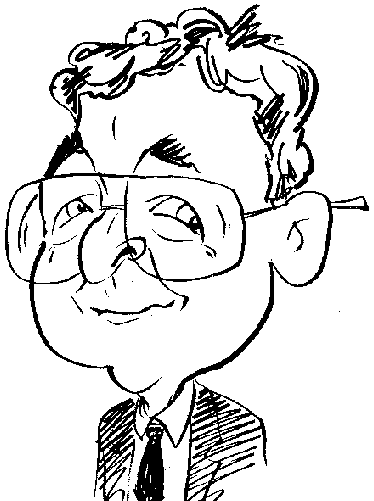 Review controls
Aliph has recently introduced a big brother to its original Jambox audio device.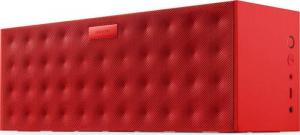 click image to enlarge
The Big Jambox, as its title indicates, is a much larger and heavier version of the original Jambox providing enhanced audio and speakerphone capability to your mobile devices. Available in a choice of Red, White or Graphic Hex (black to you and me), the brick shaped Big Jambox has dimensions of 256 x 80 x 93mm (L x W x H) and weighs in at 1.2kg. It obviously will not fit into a pocket, at least not one that I have, and quickly makes its presence felt if you have to carry it any distance as I discovered when carrying my red review unit from the launch event to my home. I would only regard this product as portable if somebody else was doing the carrying.
Opening the box reveals the main Big Jambox speaker unit, a fairly lengthy microUSB lead and an audio lead which also serves as the mains power lead for charging the unit's internal Lithium-ion battery in conjunction with the supplied AC wall charger. All the ancillary items are of the same colour as the main Big Jambox unit. You also get a small Quick Start Guide.
While the Big Jambox retains the same basic shape and design concept with its coating of a perforated metal steel jacket encasing everything apart from the two ends, there are some visual differences from the original Jambox. Eight rubber feet are arranged on the base of the unit to ensure there is no slipping when this speaker is placed on a flat surface and isolate any issues with vibrations. Arranged along the right side of the Big Jambox are buttons for power on/off and pairing plus sockets for 3.5mm jack line input, a 3.5mm jack charging socket and a microUSB port. The raised control buttons on the top of the unit have doubled in number. Along with the volume adjustment and talk buttons, you now have buttons for previous, next and play/pause action.
Once you have charged the unit, which takes up to 2.5 hours, you can pair the Big Jambox with up to eight Bluetooth devices such as a tablet, smartphone or music player. The Big Jambox will accept the audio from your chosen device and you can control the volume level plus cycle through tracks in either direction from the Jambox controls. When more than one device is linked via Bluetooth to the Big Jambox it will always give priority to the last device that sends through a signal. You can also attach non-Bluetooth devices using the supplied audio lead.
The Big Jambox features two proprietary active drivers to deliver impressive volume while opposing passive bass radiators beef up the bass element within the completely enclosed environment. Aliph tells me that multiband compression is used to reduce distortion and maintain the natural depth and richness of the audio. This feature is complemented by a loudness compensation algorithm to adjust the highs and lows so delivering the fullest sound at all volume levels. The Big Jambox also features LiveAudio™ immersive 3D sound technology which works best with specially recorded content simulating offset two channel human hearing.
As with other Aliph products, you can access the company's My Talk website to download any updates, apps and customisation features to your Jambox device. Included among the customisation options are various voice files used to make the different announcements that occur with various actions such as pairing, checking on battery level, incoming calls and voice dialling mode. I found that downloads from My Talk caused an outbreak of screen flicker on my display which disappeared once the download was completed.
Whenever I attempted to change the voice being used on the review sample I received a disturbing "Update failure" message. This message stated "Invalid Request Bluetooth Address not specified." On checking, the requested voice file seems to have been carried out but I did find that I needed to remove any pairing information from my various devices and then re-pair each device before a connection could be established. Aliph informs me that this re-pairing is necessary due to the updating that has been carried out.
Aliph has priced the Big Jambox at the premium level of £259. Despite this being a stylish looking device with some nice features including audio enhancement, speakerphone capability and multi-device connectivity, this price point does seem rather excessive and could put off many from making a purchase. The Big Jambox will be available from Apple, Dixons, Selfridges and Jawbone.com.