The Missing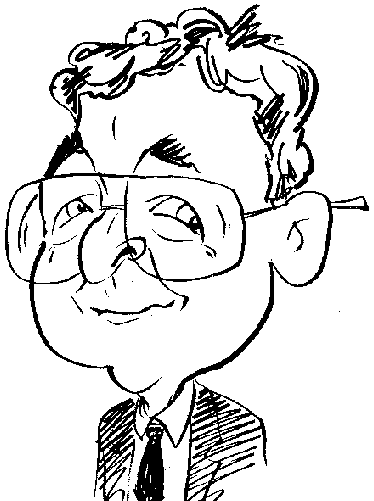 Review controls
It is time to visit an island that has been used for scientific research that appears not to be all that successful.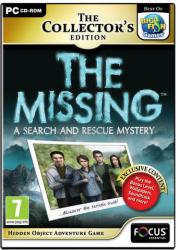 click image to enlarge
The game entitled The Missing is described as "a search and rescue mystery". Actually the game could just as easily be classified as a Hidden Object Adventure. Developed by Sulus Games, The Missing now forms part of Focus Multimedia catalogue of Casual games and is available in Collector's Edition format. Along with the main game, spread over nine chapters, you get a Strategy Guide, available immediately, plus a bonus chapter that becomes available once the main game has been completed. A selection of musical soundtracks, wallpaper and concept art can be accessed after finishing the bonus chapter which is a prequel to the main game.
The Missing's opening screen gives you the option of setting up profiles for individual players. Profiles can include sound level settings for Sound FX, Music and Environment plus whether to play in full screen mode. However when selecting the full screen option, thick black bars were place on either side of the display with my default resolution setting of 1364 x 768. You can also opt to use a custom cursor.
Two game modes are available. You can select from Regular or Expert mode. The former gives you a quicker recharge for both Hint and Skip features plus helpful sparkles identifying areas with which you can interact. There is also an opening optional interactive tutorial to lead you through the first few steps and explain about the different types of cursors used throughout the game.
Your role in The Missing is to act as an unnamed pilot sent on a search and rescue mission in answer to a distress call as a group of four students have gone missing on a trip to a remote island. Once arriving at your destination you quickly discover that this is not your typical search and rescue operation as there is evidence of a strange creature wandering around the neighbourhood and unusual happenings that may have something to do with a scientific project that has been conducted recently. You are soon involved in a round of Hidden Object sessions, puzzle solving and treks around the immediate locations.
Whether in Adventure or Hidden Object mode, this game makes use of photo-realistic style graphics. Overlaid on these various scenes will be items of game playing furniture. When in Adventure mode you will have Menu, Inventory, Hint and Strategy Guide options running from left to right across the bottom of the screen.
Selecting Menu gives you access to options that include Help, Resume and Exit. The inventory holds all the items you collect including those given as a reward for completing Hidden Object scenes and remains concealed until its area is invaded by the mouse cursor. Adopting a globe shaped appearance and a recharging bar, the Hint feature can provide navigation and what-next assistance. For more step-by-step assistance and annotated screen grabs you need to assess the Strategy Guide that covers all the game's chapters including the bonus one.
The only change to the game playing furniture when in Hidden Object mode is that the inventory is replaced by the list of items you need to locate. Generally the search list will consist of items listed in text format but occasionally you will be shown the silhouettes of items that you need to find. Although not of the items are concealed, some are rather small and require you to have excellent vision to be able to pick them out. In cases of indiscriminate clicking, your mouse cursor will disappear for a few seconds.
Rather than place you in an environment were time stands still and weather conditions remain the same, The Missing does show the difference between night and day plus requires you to use a flashlight and set alight burning torches to help find your way. You also get different weather conditions.
When examining areas looking for clues or tackling one of the game's puzzles, an overlaid window will open up showing the necessary close-up view or the actual puzzle. A Skip option will appear giving you the option to give up on a puzzle that proves to be too difficult. I must admit to taking this option on a couple of occasions.
Linking together various parts of this game are cut-sequences that provide some background information and help move the storyline along. These sequences consist of a number of static scenes while the accompanying dialogue is displayed in text format across the top of the scene.
While various tasks need not be carried out in a specific order, sometime you will not be allowed to proceed and enter a particular building unless you have an important item of equipment in your inventory. This is a reasonable precaution and helps avoid situations of reaching a dead-end. For example you will need a coat before entering an Ice Station.
While fairly challenging, The Missing was not a game I would want to play more than once. It failed to draw me into the storyline. Price at £10.20, the game requires a 2.5GHz processor, 1024MB of RAM, 480MB of hard disk space and support for DirectX 9.0 running Windows XP and later.
http://www.focusmm.co.uk/shop/The-Missing-A-Search-and-Rescue-Mystery-Collector-s-Edition-pr-1847.html