Playing Doctors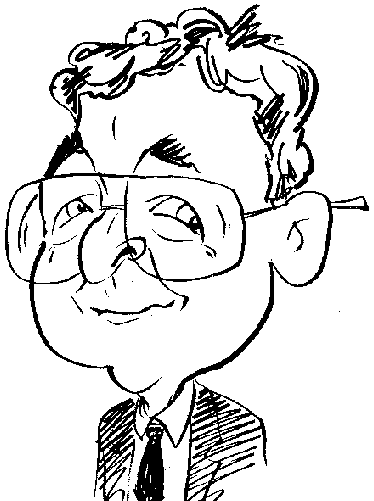 Review controls
When you take up residence at the Princeton Plainsboro Teaching Hospital you enter the world of the television series known as House M.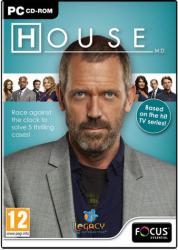 click image to enlarge
Now available as a computer game developed by Legacy Interactive and part of the Focus Multimedia extensive catalogue of titles, House M.D. features the same team of characters beloved by fans of the television series. Not only will you meet up with Gregory House but also the doctors Remy Hadley, Eric Foreman, Chris Taub, Robert Chase, Allison Cameron, James Wilson and Lisa Cuddy. Your role in the game will depend upon which member of the team is conducting the relevant medical procedure at any particular stage.
Up to four different profiles can be set up for individual players for this game and a record will be kept of the individual's progress as they work their way through the five episodes making up the game. By default you start off with Globetrotting dealing with an aging television host who seems to care less about his own health than the way his audience views him. You can then move on to tackle Blue Meanie, Skull & Bones, Crashed and Under the Big Top.
With the story telling aspect of this game you are presented with an almost full-screen view of the current scene. Running across the bottom of the scene is a panel displaying options to return to the main menu or skip that particular sequence. You are also shown the current snippet of dialogue along with a head-shot of the character delivering the line. As mentioned you can skip the section or single-step through the sequence with a series of mouse clicks. While these sequences might have had some entertainment value in the television series, I found them to be rather boring and often took the Skip option to move the game along.
Interspersed with these narrative sections are the more interesting interactive modules covering the different aspects of the medical procedures as the patient's condition is diagnosed and an appropriate remedy arrived at by the team of experts. When examining the patient you can check out their head, chest, abdomen and legs. On hand will be a selection of tools made up of gloves, torch, magnifying glass and stethoscope. This will involve selecting to select the correct tool for the appropriate body part as you search for signs of an illness. Often this will means pressing a mouse button while checks are automatically carried out.
At relevant stages during the various procedures you will need to take part in question and answer sessions. You will need to select from a choice of three topics as you delve into the patient's background in order to find the clues you need to help your diagnosis. This information can then be taken forward to an actual diagnosis session which has elements of the old hangman game. Floating medical conditions that could match a series of dashes representing letters are available for selections with any incorrect guesses helping by filling in matching letters until you arrive at a possible solution which might or might not be rejected by Dr. House.
You will need to take samples, such as blood, using various items of equipment which need to be selected in the correct order. The samples will need to be analysed with equipment that will certainly put your mouse skills to the test as you cause items to spin and gauges to reach and remain in the green zones while the current processes are completed. At other times you might need to search scrollable scenes for clues, compare side-by-side views for differences, complete a jigsaw, travel through mazes and arrange tiles in order to form an image. Often a time limit will increase the tasks difficulty level as you will need to complete it before your clock runs down.
Depending upon your performance when carrying out the various stages of looking after your patient and their medical condition, you will receive a grade following by the award of points. Perhaps if I had gained a few "B" and maybe an occasion "A" grade among the many "D's" and a single "C" then I might have enjoyed the game more but it did not happen.
Graphically the game is fine with well-drawn if a little two-dimensional, while there are some hospital type sound effects but no spoken dialogue. Suffice to say, playing the game of House M.D. has not encouraged me to watch the television series and join its legend of fans. However those that are already fans of this television show might enjoy working with familiar friends from the series and gain some satisfaction from helping solve the various medical puzzles.
Focus Multimedia has priced this product at £10.20. The game requires a 1.8GHz processor with 1GB of RAM, 325MB of hard disk space running Windows XP and later.