The Premature Burial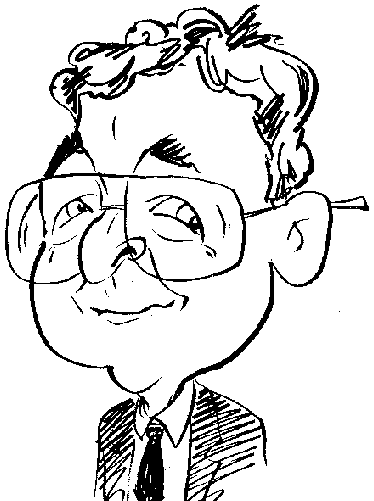 Review controls
Following their work with Murders in the Rue Morgue and The Black Cat, ERS Game Studios has turned its attention to a third Edgar Allan Poe story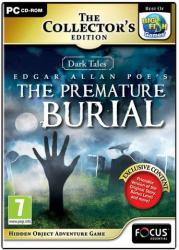 click image to enlarge
The Premature Burial is available in Collectors' Edition format from Focus Multimedia. Making up this Collector's Edition is the main Hidden Object Adventure game, bonus chapter, Strategy Guide, wallpaper, screensaver, concept art, music plus a printable version of Poe's original story. While you will have access to the Strategy Guide right from the start, the other bonus items only become available once you have completed the game and the bonus chapter.
Two modes of game play are available. You can either opt for the default mode with a faster charging process for the Hint feature, which is only available with Hidden Object scenes, and Skip option when tackling puzzles plus interactive areas being identified by sparkles or take the more challenging mode with reduced help. Specific profiles can be set up for individual players in order to record their progress and personal settings as they take on the role of an assistant to Detective Dupin with this latest case.
Detective Dupin has been asked to locate the grave of a young woman called Victorine who died mysteriously shortly after her marriage to Renelle Fore. As part of this investigation, various locations will need to be visited and searched for clues and other items. Puzzles will need to be solved, objects collected and Hidden Object scenes completed. You can also collect 33 red roses dotted around the locations you visit.
The game opens with an excellent video sequence with some scenes that have an almost 3D-like effect showing depth. This video sequence lays some of the basic groundwork for the story. A Skip option is available to cut this sequence short if you prefer not to sit through it every time you load up the game. Interactive help, sometimes referred to as a tutorial, is available to help you get started. This will explain about the different cursors that are used to identify when certain actions are possible and how sparkles will pinpoint a Hidden Object scene.
At various points during the game there will be conversational interludes as Detective Dupin reveals his train of thought or takes to other characters. The dialogue in all cases will be delivered both vocally and in text format displayed across the bottom of the screen. During these sessions, the character who is speaking will appear as an animated figure overlaid against the current scene. Generally the voice actors deliver their lines in an appropriate fashion as if playing a part rather than just reading a script. You can either single click through each section of dialogue or select the Skip option to move on to the next scene.
When in Adventure mode investigating various locations, many visited more than once, in search of clues and information, you will have a full screen view of the current scene often with some animation. Various tools and options will be arranged across the bottom of the scene. Located in the left corner are access points for the game's menu and Strategy Guide which provides instructions and clearly labelled screen grabs of how to complete the eleven chapters (plus the bonus chapter) that make up the game. The right corner holds your Note Book which automatically records your discoveries and any other important details.
Filling the space between the two corners will be your inventory. This will automatically hold the items you find and those you receive as a reward for completing the Hidden Object scenes. Each item in your inventory will be enclosed within a circular frame. Chevrons will appear at either end of the inventory so that you can scroll through items when there is not enough space to display them all. There were couple occasions when the chevrons failed to appear. I was thus forced me to step back to another location and immediately return to the scene to ensure the chevrons appeared.
As with Adventure mode, a Hidden Object scene will be displayed in full screen mode. While the Menu and Strategy Guide options remain, the Note Book option will be replaced by the Hint feature. Objects to be located will be listed in a panel running across the bottom of the screen. Most of the entries in the list will be coloured black but a few will be coloured red to indicate that some form of action will be required before there can be selected. Many of the Hidden Object scenes are repeated although there are some slight differences in the positioning of the items and more differences in the list of objects to be found.
When you need to examine areas or particular items, these will be shown in a framed overlay. The same approach is used with the various puzzles that are spread throughout the game. These puzzles are both varied in style and are often challenging. A Skip option, which appears after a delay, accompanies many of the puzzles.
The Premature Burial is a well-thought out game that will certainly challenge most users. The various scenes are well-drawn with appropriate and atmospheric sound effects. You also get spoken dialogue with characters whose lips move as they speak. It was noticeable that there was a slight delay when changing between locations but this was not enough to spoil enjoyment of the game.
Focus Multimedia has priced this game at £10.20. You will need to be running a 1.4GHz processor with 1024MB of RAM, 761MB of hard disk space and support for DirectX 9.0 running Windows XP or later.
http://www.focusmm.co.uk/shop/Dark-Tales-Edgar-Allan-Poe-s-The-Premature-Burial-Collector-s-Edition-pr-1849.html