Enter the Void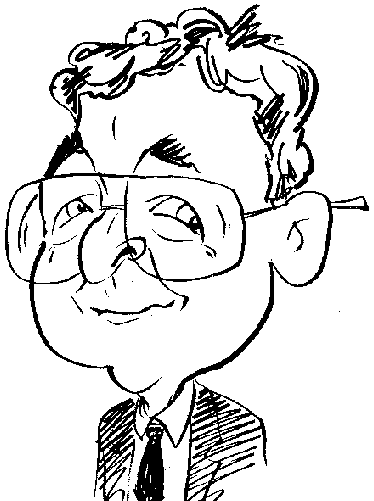 Some games immediately grab your attention while others tend to grow on you. This next offering falls into the latter category.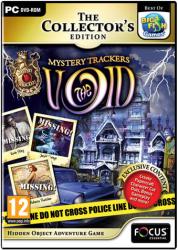 click image to enlarge
Mystery Trackers: The Void is a Hidden Object Adventure game available in Collector's Edition format from Focus Multimedia. The game is based on the Void Mansion which was built in 1890 for the Void Family. Originally regarded as a residence to be desired, the building fell into disrupt following it being inherited by Dr Mallens Void who used the mansion to conduct terrible experiments before abandoning the building. Since then three famous celebrities have entered the building only to mysteriously disappear. It will be up to you to investigate and discover what has happened to the horror novelist Kevin Sting, illusionist Jerald Springs and the actress Rebecca Thatcher.
While the game only has a single playing mode, you can call on an interactive tutorial to help you get started and you will immediately have access to the built-in Strategy Guide. Your mouse will change shape to indicate when different actions are possible as you explore the various scenes in full screen mode. A hand icon appears when objects can be picked up while a magnifying glass icon indicates that further inspection of an area or object will be to your advantage. Arrows point the way towards directions in which you can travel from scene to scene.
When in adventure mode, the current scene will occupy the full screen area. Waiting in the bottom right corner of the screen is a frog which acts as the Hint Feature. The frog sits on top of the Strategy Guide where you can access step-by-step instructions and view screen grabs that have been annotated with the relevant areas clearly marke3d.
Located in the bottom left corner is your journal. This will automatically record your actions and any information you collect from the different locations you visit. The journal will allow you to recap on any of its information.
Taking up a central position between the journal and Hint feature is the inventory. Apart from an ornate handle, the inventory will remain out of sight until the mouse cursor enters that area. At this point it will spring up and allow you to select the item you wish to use in the current location. Items you pick up and are rewarded with for completing a Hidden Object scene are automatically placed in the inventory.
An outbreak of sparkles will indicate when a Hidden Object scene is available. This scene will take over the full screen with a list of items that need to be located displayed across the bottom of the scene. In most cases the list will consist of single items but occasionally you will be asked to find a specified number of a single object. Each time you call on the frog for help in locating an item, it will need time to recharge itself.
As far as I could discern, there is no penalty for indulging in bouts of indiscriminate mouse click to find items. To test this theory, I completed a Hidden Object scene by clicking away without any reference to the list of objects that were required. While it is possible to play this way, it took far longer than other scenes which were tackled in the more conventional method of looking for specific items.
From time to time you will need to solve puzzles or mini-games which appear in a pop-up window. An info button will appear and provide information as to what is required to complete the task. Once you have solve the puzzle and completed the task, its window will automatically close so that you do not waste time looking for other possibilities. The game has a range of puzzles that are both challenging and varied in style.
The adventure element of the game has you moving between a variety of locations that include a fairy garden, underground caves and a tube station that have somehow been integrated into the Void Mansion along with ghosts, Trolls and skeletons. From time to time you will be awarded achievements for completing specific tasks. There are 12 achievements and you can view those you have attained from the main menu. You also get numerous Hidden Object scenes set in a variety of locations.
Initially I felt the graphics were merely adequate but they grew on me and were entirely suitable for the game as were the atmospheric sound effects. Completing the game opens up bonus content including wallpapers, concept art, a screensaver, papercraft characters plus extra game play.
The game is priced at £10.20. System requirements call for a 1.2GHz processor, 512MB of RAM, 751MB of hard disk space, support for DirectX 9.0 running Windows XP and later.
http://www.focusmm.co.uk/shop/Mystery-Trackers-The-Void-Collector-s-Edition-pr-1834.html