Helping King Arthur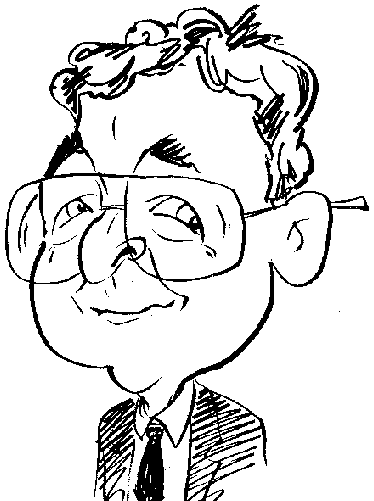 Review controls
The arrival of this next game from Alawar Entertainment immediately brought back memories of a film I saw in my youth. This film was based on a story from the pen of Mark Twain. Both the story and film are entitled "A Connecticut Yankee in King Arthur's Court" while the game has adopted the title of "New Yankee in King Arthur's Court" – a subtle difference that permeates throughout the game version of this story.
Buy Now!
Alawar New Yankee in King Arthur's Court
Download direct from Alawar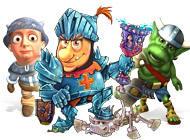 Time has a major influence to play in this latest title developed by Alawar Games and published by Alawar Entertainment. Like Twain's original offering, the game's main character, and your role, is transported from their own time period and location to a distant past when King Arthur ruled Camelot. This time travelling feat is brought about as the result of a lightning bolt striking you while you are busy with your farming activities.
When you regain your consciousness you are in the presence of King Arthur. You are dressed in armour as befits a knight of the round table and are ordered by the king to find something that he refers to as "living water". As the king has to be obeyed you then start on this time-management game.
Merlin is assigned as your advisor to provide encouragement and information as you work your way through the 40 levels of balancing your resources against the need to build a variety of building types in set locations. You quickly discover that as a knight named Sir John (in the film the accidental time-traveller was known as Sir Boss), you are not required to get your hands dirty by getting involved with all the tasks required to complete each level of the game.
There is no need for you to harvest crops, collect wood, dig for gold or build buildings – these tasks are assigned to mere peasants who do your every bidding. A small number of peasants are allocated to you at the start of each level and more need to be added by the creation of building as a place for them to live (you reside in your own castle which appears in every location) or are released from confined areas. Your skills are put to work as you take charge of magic spells and being the protector as you fight off any enemy that happen to be around.
While this might sound simple and straightforward, all is not as it seems. Obstacles such as broken bridges, blocked paths and various creatures out to steal from you or stop your progress frequently make an appearance. Also each task calls for a specific amount of resources, quickly eating into your supply, and does require a certain amount of time to complete.
Each level starts with a top down view of the current area with clearly marked plots where appropriate buildings need to be erected plus various resources such as trees, planted areas, gold and piles of wood. In the top left corner of the screen are icons showing the level of resources you have for food, wood, gold and spell making. On the right will be banners embroidered with the tasks you need to complete such as the number of buildings needed, the size of your workforce and your stockpile of gold.
However before you get started with the various tasks, you need to hold a conversation with Merlin. This conversation session uses talking heads and requires a mouse click to move through the snippets of dialogue which is displayed as text rather than being delivered vocally.
With the action taking place in the Middle Ages, there will be no issues with unions regarding your workforce. They will undertake any task that faces them. It does not matter whether it requires building a house, windmill, foundry, lighthouse, statue or any other type of structure, gathering crops, clearing away obstacles or chopping down trees, the job will get done as long as you have the necessary resources. All you need to do is click on the task and whoever is the nearest and available will hurry to start work. With some of the major tasks, you might be allowed to get the work started and then take a break while the appropriate resources are replenished. In the meantime you will be resting in the castle until called upon to evoke a spell for that level or tackle an invader.
At the successful conclusion of each level you will be given a performance report. This will include the time taken, resources collected and building constructed. You will also be awarded points for your performance.
The game's graphics are fine for this style of game play, as is the animation as your workforce moves around the screen and building are constructed. Some of the dialogue between Sir John and Merlin is reasonably amusing if you like that kind of thing. This is the type of game you will dip into from time to time rather than work your way through it in a couple of sessions. A 60-minute trial version can be downloaded with the unrestricted version costing $9.95. System specifications call for a 1GHz processor, 512MB of RAM, 56MB of hard disk space, and support for DirectX 8.0 running Windows XP and later.
http://www.alawar.com/game/new-yankee-in-king-arthurs-court/