Hell is Never Full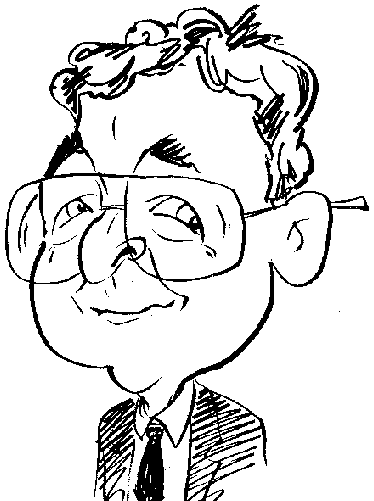 Success in game playing often requires you to keep your cool so it is vital you do not loose your head in this next offering from Focus Multimedia.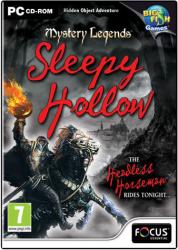 click image to enlarge
Inspired by a Washington Irving short story first published in 1820, the PlayPond developed Mystery Legends Sleepy Hollow game relates the story of The Headless Horseman who is out for revenge for the removal of his upper appendage. The game is described as a Hidden Object Adventure but I will have to take issue with this. The game is a fairly straightforward Hidden Object game with hardly any adventure concept apart from selecting the order in which you visit certain locations which make up the chapters or episodes that make up Sleepy Hollow.
When playing the game you have a choice of Relaxed or Timed mode. Following an impressive opening sequence with a well delivered spoken rhyming narrative, you start off with the case of Old Brouwer, the first of twelve episodes you need to investigate. I use the word "investigate" in the loosest possible terms. With each episode you are required to locate a set number of hidden objects, which are referred to as clues, concealed within various locations in the village of Sleepy Hollow.
You are shown an illustrated map of Sleepy Hollow with the locations you need to visit for the current episode clearly indicated and showing the number of clues that can be found there. Entering a location reveals a rather cluttered scene. Running across the bottom of the scene is a panel containing the list of items that you need to find. This panel is translucent which occasionally means that one of the items could be located or partially concealed behind the panel – an area you generally tend to ignore in games of this type. As each item is found, so its entry will be crossed out in the list. There will be a mixture of single and multiple instances of objects to find.
Two types of Hints are available. In the first instances you can rest the mouse cursor on an entry in the list for its silhouette to appear. This will remain visible until the object is found or you select another item for this treatment. For even more assistance you can click on the actual entry in the list and its general position in the scene will be highlighted. At the start of each chapter (episode) you will be awarded three hints and you can supplement this number by finding the jack-o-lantern that is concealed in each scene. The number of available hints will be displayed to the left of the item panel. Any over-indulgence in indiscriminate clicking will cause the screen to take on a reddish hue for a few seconds. While searching for Hidden Objects, the disembodied voice of the Horseman will utter threatening remarks such as "Where's my head?", "Revenge" and "I'm coming for you" just to keep you on your toes.
In some scenes you will come across an item that glows. This means there is a puzzle that will need to be solved. These puzzles are hardly going to slow you down too much but they do make for a pleasant interlude from hidden object searching. If you do struggle with a particular puzzle then you can always fall back on the Hint feature.
Similar to the approach used by PopCap with its Hidden Object games, Sleep Hollow provides you with a few more Hidden Objects than you actual need to finish each chapter. When you reach this stage you have the choice of continuing searching for items or moving on the next stage. With this final scene you will need to find 15 examples of two different types of objects – for instance 15 scissors and 15 safety pins or 15 chalices and 15 hearts. Once these items have been located in the scene, with or without the assistance of the Hint feature, the Headless Horseman will be able to carry out his preferred occupation of making a character a lot shorter.
A status report will be issued at the conclusion of each chapter. This report will include your accuracy level, number of jack-o-lanterns found, hints used plus the time taken for the current chapter and the game overall.
Sleepy Hollow is a reasonable game that should not extend you too much. As several scenes are visited more than once, you will come across several examples of repetition with items appearing more than once – this testing your memory as to their precise location. The game's graphics are well up to standard while the sound effects and spoken dialogue if better than average. Priced at £10.20, the game requires an 800MHz pr better processor with 256MB of RAM and 82MB of hard disk space running Windows XP and later.
http://www.focusmm.co.uk/shop/Mystery-Legends-Sleepy-Hollow-pr-1839.html