Plants Attack People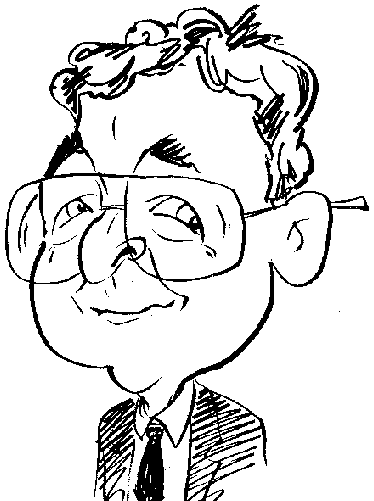 Gardening is often regarded as a relaxing pastime or so they tell me but not when you are faced by the plants that inhabit a new game from Alawar.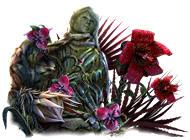 I have long been a fan of the Science Fiction genre. One of the first novels of this type that caught my attention was John Wynhams' Day of the Triffids which dealt with plants that moved about and killed people. I was reminded of this story when starting to play Natural Threat: Ominous Shores. This is a Hidden Object game from Alawar based on plants that have been genetically enhanced with some rather disastrous effects.
Developed by Butterfly iSoft, the Natural Threat: Ominous Shores game gives you a choice of playing in Casual or Expert mode. While the former gives you a faster recharge for the Hint feature and outbreaks of sparkles for interactive areas, Expert mode penalises you for any wild clicking in which you might indulge. The game opens with an introductory video sequence which, like the various flashback cut-scenes and linking videos, can be skipped although I would suggest watching them as they do fill in some gaps and help explain what might be happening.
There is also a tutorial to help introduce you to the various tools available to you. Your mouse cursor will change shape to indicate when different actions are possible and the appearance of sparkles is used to identify a Hidden Object scene. Sometimes you will be asked to find a set number of a particular item, such as insects or dead leaves, in a scene but usually you will be presented with a list of different items as your search list. Any item coloured orange in the list will mean that a task will need to be completed before you can locate that particular object. Hard to find items can be highlighted by using the rechargeable Hint feature.
You start the game (not I say "start" as matters quickly change) in the role of an assistant to Professor Steiner, a botanist conducting genetic experiments on the island's plant-life. A journey recording all your activities sits in the lower left corner while the Hint feature resides in the lower right corner. Separating these two items is your inventory holding the items you pick up or are rewarded with for completing Hidden Object sessions. Generally these inventory items are for one specific purpose and disappear once used but occasionally items will automatically return to the inventory to be used a second time.
You do not have too much time to get settled into your role as the Professor's assistant before his experiments get out of hand and, as a result, you are killed. Fast forward fifty years and a group of young people are enjoying a boating trip only for bad weather to capsize the boat. You re-emerge as one of this group as you are washed ashore on Professor Steiner's island with its genetically enhanced plant-life. Your companions are captured by the plant-life, leaving you with the task of rescuing them from a fate that could involve being the fertiliser for the next generation of plants.
In Adventure mode you will need to visit 32 locations, often returning many times to some as you search for clues and equipment that will help you rescue your friends from their horticultural captives. Experiments will need to conducted, tricky puzzles solved (a skip feature is available) as cases, drawers and boxes are unlocked, passageways unblocked and mini-games completed.
There are nine different scenes used for Hidden Object sessions and these are reused on a fairly regular basis with the same object being present in the scene but not the search list. This reuse of scenes did throw up one annoying anomaly. In one scene there were several chess pieces that needed to be located in one instance but on another occasion only one was required. You had to click on the correct one for it to be accepted. There were one or two other annoyances. For example I found it frustrating that you could only collect a torch once you had replaced the battery which was located in another room. Having found the torch first, it would make more sense to take the torch with you until the battery was found. But maybe I am being picky.
Natural Threat: Ominous Shores is a challenging game that does take its time before grabbing hold of you. There is enough content to keep you occupied for several sessions. The various scenes are well drawn with appealing animations and special effect. The sound effects are appropriate to the game while the background music can be turned down if it does not appeal. Disappointingly any conversations are restricted to text format.
The games requirements call for a 1.5GHz processor, 512MB of RAM, 640MB of hard disk space running Windows XP. You can download a 60-minute trial version of the game before deciding whether to remove this time limit with a payment of $9.95.