Doors are Everywhere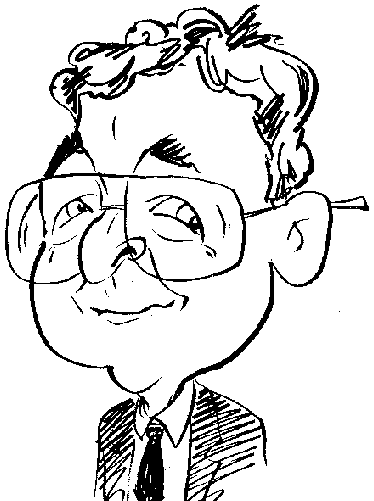 Counting all the doors in my home, I arrived at the total of 11. Why, you may wonder, was I spending time in this unusual stock taking activity? The reason for this door counting exercise was the arrival of a new game entitled House of 1000 Doors: Family Secrets from Alawar Entertainment. This could make for an awful lot of opening and closing when it comes to playing this game.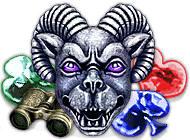 House of 1000 Doors: Family Secrets is a Hidden Object Adventure game which is supplied in Collector's Edition format. This means that, along with the main game, you get a bonus chapter, available when you complete the game, and a strategy guide that you can access whenever the need arises. When playing the game you have the choice of Casual or Expert mode. With the former you get sparkles highlighting interactive areas and a 60 second Hint recharging cycle while the charging time is doubled and there are no sparkles in the latter mode.
In this game you are cast in the role of Kate Reed who is an author with a strong interest in the area of the supernatural. An optional tutorial will lead you through an introductory sequence during which Kate receives an old-fashioned typewriter that proceeds, with a little assistance as you provide consumables, to produce an invitation to a séance. Kate is only too happy to accept as she has been struggling recently for inspiration. After finding evidence that the séance was a fraud, Kate is surprised to encounter the ghost of her grandmother who gives her instructions regarding making contact with the House of 1000 Doors. This building, which appears in different locations around the world, acts as a conduit between the world of the living and that of spirits. And so the real adventure begins for Kate.
Developed by Five.bn, this game mixes together the popular ingredients of Hidden Object searching, adventure exploring and puzzle solving with conversations with various characters being delivered using text and believable voice actors. The on-screen cursor changes shape to indicate when appropriate actions are possible. This approach enables you to know when objects can be picked up and those areas that should be explored further. You will also know which directions you can move in. An outbreak of sparkles indicates Hidden Object scenes which reveal a close-up view of the particular area.
Running across the bottom of Hidden Object scenes will be a list of items that you will need to locate. There will not be enough room to display all the items initially. However as items are removed they will be replaced by others. While most of the items will be listed in black, there will be some shown in red. When an item is listed in red then you will need to perform an action for it to become available. For instance you might need to open a drawer, cut through material or add a teabag to a cup of hot water. As each item is located so its entry in the list will flow towards the object.
Travelling around this house of many doors is an experience in itself. There are various well crafted rooms with great graphics and animated, almost life-like characters that often require you to complete tasks to help them with their problems. Often these tasks will include how to gain access to locked rooms and other areas by finding and then selecting the appropriate tool from your inventory which remains concealed at the bottom of the screen until activated by the cursor.
Most so the objects you pick up, and all those you receive as a reward for completing Hidden Object sessions, are automatically added to the inventory. An exception to this are the 35 Beyond objects that appear in various scenes. A Beyond object is one that changes its shape from time to time usually when your attention is distracted by other events.
Positioned on either side of the inventory are your journal, which records your progress and important information, on the left and the Hint option on the right. The Hint options sits on top of the Strategy Guide which contains instructions for each scene along with screen grabs from the relevant rooms.
House of 1000 Doors: Family Secret is the type of game that will keep you playing until you have completed all the chapters. The game has 90 locations and 15 mini-games with some being quite challenging. The game's graphics are of the highest quality while the voice actors and accompanying sound effects all add to the appeal of this Hidden Object Adventure game. Even the linking cut-scenes are of a higher standard than you usually get.
You can download a trial version of this game from www.alawar.com and try it out before handing over any money. The game requires a 1.5GHz processor, 512MB of RAM and 350MB of hard disk space running Windows XP and later.
http://www.alawar.com/game/house-of-1000-doors-family-secret/