Murder, Mystery & Madness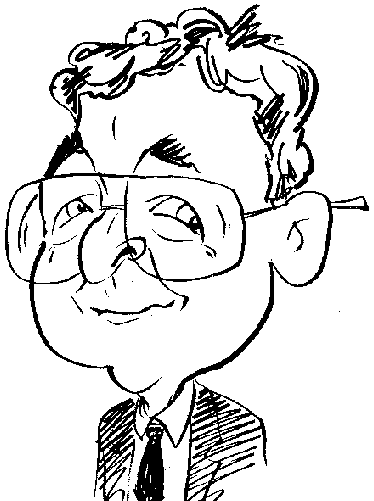 When faced with Murder, Mystery & Madness you might well go for the whole hog and tackle a triple pack offering from Focus Multimedia.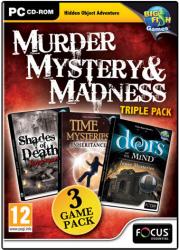 click image to enlarge
This three game pack bundles together Shades of Death Royal Blood to take care of the murder aspect; Time Mysteries Inheritance for a dose of mystery and Doors of the Mind Inner Mysteries to add the ingredients of Madness. Apart from the fact that each of these games was originally published by Big Fish Games and belongs to the Hidden Object Adventure category, there appears to be no obvious connection between these titles.
Each of the three games has its own installation routine. These routines place an appropriate icon on your desktop allowing you to start playing whichever game you choose when the mood takes you.
By far the longest game with regards to playing time is Shades of Death Royal Blood. The game can be played in either Casual or Advanced mode with the latter making you wait longer for the Hint and Skip features to recharge and also doing away with helpful sparkles. This title places you in the role of an unnamed woman who hears from her sister that their father has died.
On arriving at the family home of Morton Castle you find it in a state of disrepair and totally lacking any living presence. There are a number of bodies to be found but these are recently deceased or in ghostly spirit form as they wander around like the lost souls they are. Of course you decide to investigate this state of affairs.
Basically the story is based around an attempt to resurrect a prince of evil who is being held imprisoned by a magical amulet. This amulet has been divided into three pieces which are held by relatives of the three people who imprisoned this prince in the first place. You need to collect the three pieces of the amulet in order to stop vampires from freeing their leader.
Adopting a rather ornate style of graphics, the game provides a full screen view of various scenes with a journal, inventory and Hint feature arranged across the bottom of the screen. With chevrons allowing you to scroll in either direction, the inventory holds items you pick up during your exploration of Morton Castle and the surrounding areas plus those you receive for completing each of the Hidden Object sessions.
A variety of puzzles, some which are rather challenging, need to be solved during the game. As mentioned there are wandering spirits aplenty as you switch between the real world and that of the dead using mirrors. The vampires really only appear towards the end of the game and they make no attempt to stop you in your quest. This is a reasonable game if you can forgive the lack of a vampire attack.
The other two games do refer to you my name. In Doors of the Mind your role is that of Hazel, a young woman who decides to consult a dream specialist about the nightmares she has been having. The game mixes sessions between Hazel and the dream specialist, when she is put into a trance to relive events from her past, and the excursions Hazel makes to visit her old home and discover more about her family and the mystery of her mother's death.
Rather than stick with a single format of Hidden Object game play, Doors of the Mind gives you a variety of approaches. Sometimes you are presented with a list of items to find while on other occasions you will be shown images that are similar to those featured in a scene. Usually there are more objects to find that there is room to display in one go. Sometimes items will be immediately replaced when a space becomes available but this is not always the case. With some sessions you only get to see the additional items when all the first batch has been found. There are even some scenes that require you to replace object at their appropriate location plus some Spot the Difference views of the same scene.
Various puzzles will need to be solved as Hazel moves between various dream sequences and real scenes from her past and the current date. All conversations and Hazel's thoughts are in text format. While hardly likely to keep you occupied for more than a few hours, the game is enjoyable to play.
Having reached the third title, Time Mysteries Inheritance, in this collection, I can reveal that there is a rather tenuous link between the three games. Each one places you in the role of a person who has a missing or dead close relative. In this case your role is that of Vivien, a young woman whose father has been abducted by a time traveller in search of some jewels. Your task is to travel through time, aided by a talking crystal ball, to rescue your father.
Mixing together Hidden Object scenes, Spot the Difference pictures and various puzzles, the game takes you on a trip to the 13th, 19th, 17th, 15th, 8th, 7th and 11th Century before returning to the present day. You meet and interact with various characters who take it all in their stride as if time travelling visitors was an everyday occurrence.
While there is little new to report with regards to the games various tasks, it does possess an innovative Hint feature. You start off with four hints which are immediately available. Once your initial quota has been used then you can earn more by playing a match-3 game as you swap adjacent tiles. Depending upon your performance you will be awarded extra hints. You are limited to holding no more than four hints at any one time.
You can play the game in either Regular or Expert mode with the former giving you a quicker recharge Skip option for puzzles and sparkles highlighting interactive areas. I felt the game should have made more of the different conditions available in the various time zones.
With three full games, admittedly two of which are a little on the short side, you are getting a bargain at £10.20. System requirements calls for a 1.4GHz processor, 512MB of RAM, 700MB of hard disk space with support for DirectX 9.0 running Windows XP and later.
http://www.focusmm.co.uk/shop/Murder-Mystery-Madness-Triple-Pack-Shades-of-Death-Time-Mysteries-Inheritance-and-Doors-of-the-Inner-Mind-pr-1825.html