CD v Download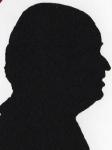 With downloads becoming more popular is the CD in danger of going the same way as vinyl? In one of my occasional forays into my passion of jazz I tell you about one such release that is only available as a high quality download, while a couple of others are CD or download all are from the British label NAIM.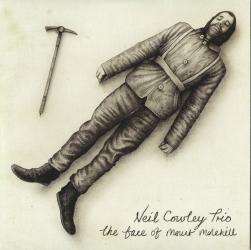 click image to enlarge
By download I do not mean low quality MP3 or even the higher quality 320kbps often used as downloads from places such as iTunes. In fact the download quality is more than twice that of Wav files found on CDs as it is 24bit and 96kHz.
Mind you the downloads will be big the one I did is available in WAV or FLAC and in the WAV format is 1.8GB for a CD of just under an hour.
Acoustic Alchemy Roseland cdonside01
This is the CD I downloaded mainly because it is not available in CD format only high quality WAV or FLAC, if you equipment can play FLAC that download is around 1.2GB.
I think it was around twenty five years ago that Acoustic Alchemy first came to my attention the mid seventies was a barren time for jazz and this fitted the bill in part. As far as I am concerned as a small group standard and ballad lover it still is 'part' I can listen to it but from my perspective it is definitely not something to snuggle down to.
It is available on the link below for £16.99 – in either version – or from £1.69 a track all of which are sampleable on the link.
http://www.naimlabel.com/recording-roseland.aspx
Neil Cowley Trio The Face of Mount Molehill Naimcd171
This I had on CD but it is also available in download MP3 at £6.99, Normal CD Quality at £9.99 and 24bit versions as above at £16.99.
There are 12 tracks and single downloads are available at one tenth of the album price so MP3 are 69p each and CD quality 99p.
I reviewed an earlier album by Neil Cowley and quite enjoyed it. The first track was fine as I settled down but the next track that was really to my liking was the last as they were the true piano sounding tracks the other tracks feature electronics.
Mind you as all were new to me they may grow on me but as my taste is more conventional I think it's unlikely.
http://www.naimlabel.com/recording-the-face-of-mount-molehill.aspx
Sampler 8 NAIMCD173
This has releases by nine artists/groups for the eleven tracks released by NAIM between 2009 and 2011 and totals an hour of playing time.
The two to get two tracks are Gwyneth Herbert and Trichotomy. The former I know the latter was totally new to me.
My favourite track was by Barb Jungr who I first heard last year the tune she plays was first make popular by The Monkeys and maybe because I'm A Believer is a known tune was why I liked it but however the slow pace was perhaps more my style.
For those into jazz Empirical are a big name – not really my scene – but their track Hat & Beard has had several plays.
A Sampler gives you a chance to sample the music of a range of artists and the CD can be purchased for only £4.99. In this case you can listen to all the tracks but you cannot purchase them in single format also no definition option.