Becky Brogan Returns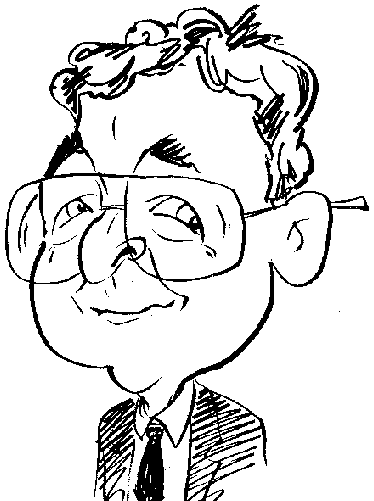 Following her introduction in The Mystery of Meane Manor, Becky Brogan returns in The Institute. As with the first title, The Institute is a Hidden Object game with some puzzles thrown in for good measure.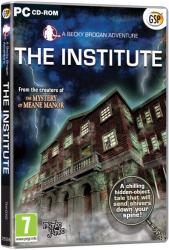 click image to enlarge
With just one level of game play, The Institute opens with a comic-book style sequence. This lays the groundwork for the story and explains how Becky has come across a report of a missing doctor and nurse as part of the research she was conducting as part of the Investigative Journalism & Criminal Science course she was attending. As this case had never been solved, Becky's curiosity was piqued and so she sets out to investigate. You can cut short this sequence or read through the text dialogue. Sad to say, while we get to know what Becky is thinking, we never hear her voice as all the dialogue is presented in text format.
Although the product's packaging claims that this is a Becky Brogan Adventure, do not be deceived into thinking that this is an adventure game – it is not. This is a straightforward Hidden Object game that requires you to follow a set path without any deviation whatsoever. As you move through the various locations and rooms making up the Institute environment, so a percentage figure appears as the next scene is loaded.
Following a standard Hidden Object pattern, each of the scenes provides a list of items displayed across the bottom of the screen. As well as the listed items, each scene will also contain a hidden bear. By finding the bear you will increase your points total and also gain a means of quickly recharging your Hint feature that can be used to identify a random yet-to-be-found item by encircling it with a halo effect. Left to its own devices, the Hint feature will require 60 seconds to recharge itself after every use.
Many of the Hidden Object scenes will feature a blue glow. This is used to indicate an area that requires you to use a tool in order to make progress. The tool will be one of the items that you need to find. When a tool item is found it will be added to an inventory-like feature entitled Tools. As you progress through the Institute, you will discover various documents and reports regarding the staff, patients and their treatment. These documents will be automatically added to a Clue book which sits in the lower right corner and it can be accessed at any time.
Along with the Hidden Object scenes, the game has Spot the Difference and Spot the Oddities screens. These screens also contain a hidden bear which will be added to your supply of Hint feature refreshers. In both types of games you will need to find 12 items to identify.
There are different types of Spot the Difference layouts. Similar scenes will be laid out side by side either in horizontal or vertical orientation. The vertical layout can also feature scenes that are mirror opposites of each other. You will need to find the 12 differences between the two scenes. When faced with Spot the Oddities you will need to find 12 instances of items that do not make sense. For example there might be a ship with wheels or an umbrella with the handle at the wrong end. The Hint feature can be used with both the Spot the Difference and Spot the Oddities screens.
From time to time you will need to solve jigsaw-type puzzles. Pieces correctly positioned will automatically flash and then lock into place. A right-click on a piece will rotate in 90 degrees increments when necessary. A Solve button is available if jigsaws are not your cup of tea.
Due to the game being set mainly in an abandoned Institute that was run by an eccentric doctor to experiment on young children, many of the scenes are rather dismal and drab with plenty of clutter with which to conceal items. This does add to the difficulty of the game. Generally I found the game to be uninspiring and not too enjoyable to play. It was not the type of game that encouraged me to play for long sessions. The Institute will only really appeal to die hard fans of the Hidden Object genre.
Priced at £10.20, The Institute requires a 1.0GHz processor with 256MB of RAM, 110MB of hard disk space, support for DirectX 9.0 running Windows XP and later.