A 3-D Voyage of Discovery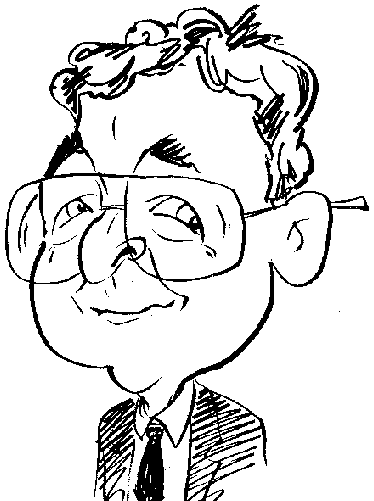 With a title that begins with the words "Elementary my dear", you might think that Sherlock Holmes was involved in some way. However with Elementary My Dear Majesty, this is not the case. Instead the game has more of a fairy tale feel to it as it arrives with the claim of being the first 3D Hidden Object Adventure game.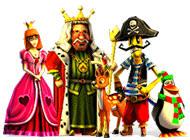 click image to enlarge
Developed by Dream Dale, powered by the Neoaxis Engine and published by Alawar, Elementary My Dear Majesty can be played in either Casual or Expert mode. With the former mode the Hint feature will recharge faster, there will be fewer objects to find and you will be allowed to skip any puzzles that you might find to be too difficult. In Expert mode, there are more hidden objects, a slower recharge time and you can not skip a puzzle. You can change the playing mode mid-game from the Options menu.
In true fairy tale fashion, a princess is bewitched as she eats her birthday cake and is turned into a horrible monster. You take on the role of a detective named Felix who is hired by her father, King Ludwig, to return his daughter to her former self. In order to complete this task you will need to visit a number of locations that make use of the game's 3D capability in different ways.
The game is task based. You will need to interact with other characters that are identified by the appearance of "!?" sign over their head. This interaction will take the form of a conversation with the dialogue appearing in text format across the bottom of the screen. As a result of these conversations you will be asked to carry out favours in return for help in completing your current task. A mouse clicks lets you progress through these conversations. Often these favours will consist of collecting items that are listed down the left side of the screen.
Depending upon the current location, you will have access to various controls that sit in the lower right corner of the screen and these allow you to adjust the view of the scene. In some cases you will be able to rotate the screen left or right by a number of degrees plus zoom in for a closer look with the ability to move around his scene. Some other scenes will only allow you to zoom and move around. Generally the ability to change your viewpoint will be necessary to locate some of the items you need to find as they will be concealed with a front-on view. When searching for items you do get a visual clue as they will glow when touched by the mouse cursor.
As well as collecting items you will need to solve over 100 puzzles. Many of these puzzles will require a great deal of accuracy and precision with regards to your hand-eye co-ordination. For example you will need to insert a lock pick into a series of rotating circles in order to open a safe and get your hands on a book containing information you need to direct you to the location needed to complete a task or indulge in target practice using various weapons. Fortunately, when playing in Casual mode, you have the option to skip any puzzles or tasks that prove to be too difficult.
Along with the ability to change your viewpoint of a scene, you will also be able to move and manipulate various items of equipment found in some locations. You might need to aim and fire cannon or catapult while a helicopter-type device will allow you to pick up and move objects around a scene. When such actions are required, a separate control panel will appear on screen and give you up, down, left, right and power adjustments plus an activation button.
At the start of the game you have no choice over the direction your journey will take you. Eager not to displease the King you need to proceed straight to his court. However, once the King of Mars enters the picture and kidnaps the princess in order to marry her, you are then given a choice of locations allowing you some choice of which direction to take on your journey.
At the conclusion of each level or location, you are presented with a report card. This will inform you of how long it took you to complete the level and the number of hints used. You can then select to proceed or replay the level.
On the whole the 3D aspect of this game works well. The graphics can be a little on the blocky side but you do get the illusion of depth and a layered approached with scenery concealing objects. The scrolling of the screen, in any direction, is smooth. I was a little disappointed at the lack of any spoken dialogue but other than this I enjoyed playing Elementary My Dear Majesty which does tend to grow on you.
Considering the 3D aspect, the game's specifications are reasonable. You will need to have a 1 GHz processor with 1024MB of RAM and support for DirectX 9.0 running Windows XP and later. A time-limited trial version can be downloaded at no cost with the unrestricted version of the game costing $9.95:
http://www.alawar.com/game/elementary-my-dear-majesty/?pid=10447