Rapid Aging and Music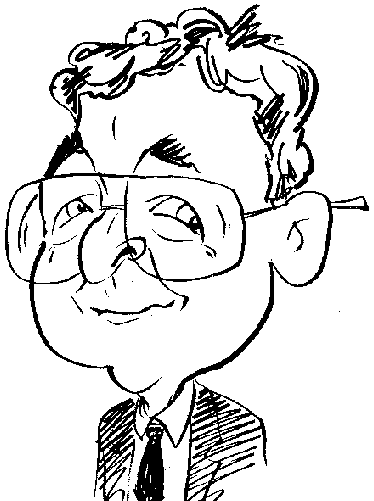 Regarded by some as the City ofLove,Parisis the setting for a game involving people aging rapidly to the sound of haunting music.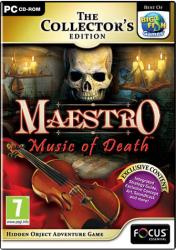 click image to enlarge
Available in Collector's Edition format from Focus Multimedia, Maestro Music of Death is a Hidden Object Adventure game. As usual with a Collector's Edition title, Maestro Music of Death bundles an integrated Strategy Guide with the main game. This Strategy Guide can be accessed at any time. You also get concept art, wallpaper, screensaver, a sound track with sheet music –plus a bonus chapter. These items will only become available once the main game has been completed.
You can play Maestro Music of Death in either Regular or Expert mode. In the case of the former you will benefit from a quicker recharge response from the Hint and Skip features plus any active zones for Hidden Object sessions will be highlighted by sparkles. Tackling the game in Expert mode means you have to wait longer for the Hint and Skip feature to recharge and active zones are not highlighted.
Maestro Music of Death casts you in the role of an Inspector who is sent to investigate a strange epidemic that is affecting an area ofParis. Reports have been received that people are aging at a rapid rate and then dying. There are also stories of strange music being heard.
To help ease you into the game there is an option for a tutorial covering the first couple of scenes and the different types of assistance you will get from your mouse cursor changing shape. The appearance of a hand will indicate that you can pick up an item while a magnifying glass lets you examine an object more closely. Your mouse cursor will change to an arrow shape when you can move in a particular direction. The tutorial also covers the first Hidden Object scene and explains that some of the items to be located are shown in a different colour which means that they are concealed in some way.
As you progress through the game you will collect various items either as a reward for completing a Hidden Object scene or just laying around waiting to be picked up. These items will be stored in your inventory. Some scrolling through the content will be required and chevrons at each end of the inventory bar allow you to do this when looking for the appropriate object that is required to complete a particular task. In most cases, the item will only be needed once and will then disappear after it has been used. However there will be occasions when an object will be needed several times and in such cases the object will automatically return to the inventory. The inventory is concealed at the bottom of the screen waiting to reveal itself once the mouse cursor invades its territory.
Situated to the right of the inventory is the Hint feature which shoots a burst of energy that encircles a yet-to-be located item when clicked upon. At the opposite end of the inventory is your Journal. This feature will automatically record your progress and any important discoveries. It can be accessed at any time as can the Strategy Guide which is positioned just below the Journal. Divided into the ten main chapters plus the bonus one, the Strategy Guide provides step-by-step instructions plus relevant screenshots revealing the solution to puzzles and the location of the hidden objects in the various scenes.
A great deal of back-tracking will be necessary as you collect items in one location for use elsewhere in the game in order to complete puzzles. Although the puzzles might initially appear to give the impression that they are complex, in most cases logic will see you through with maybe a touch of trial and error. Many of the puzzles have a musical theme.
There was a noticeable pause as you move between scenes but not to a degree where it could cause annoyance or frustration. The various scenes are well drawn with plenty of atmosphere as the occasional spirit drifts by. When conversations occur, and there are not too many of these as the characters you come across are usually dead, you get both voice dialogue, with some attempt at lip synching, and printed text.
Maestro Music of Death should provide many hours of entertainment. The game is priced at £10.20 and requires a 1.4GHz or faster processor with 1024MB of RAM, 713MB of hard disk space and support for DirectX 9 and later.
http://www.focusmm.co.uk/shop/Maestro-Music-of-Death-Collector-s-Edition-pr-1770.html