A Double Dose of Mystic Diary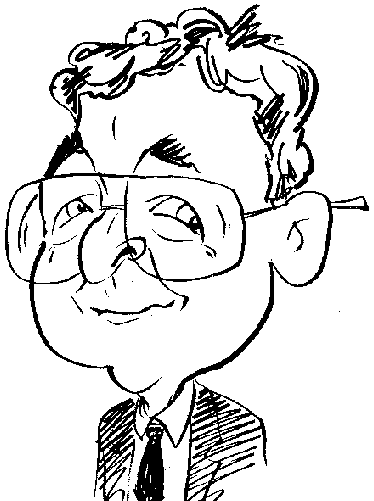 Rather than a single title, this next offering from the Focus Multimedia's game catalogue combines two Mystic Diary games. The first game in this Hidden Object Adventure series is subtitled Lost Brother while the follow up game is subtitledHauntedIsland. Each of these two games has its own separate installation routine and adds its own icon to your desktop.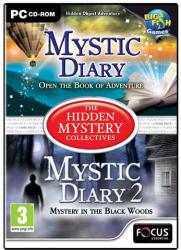 click image to enlarge
Mystic Diary Lost Brother casts you in the role of a Victorian-era magician who sets out on a quest to locate his brother who has gone missing. To this aim you must complete the 12 chapters that make up Lost Brother by tackling 29 Hidden Object hotspots and solve 12 puzzles set in locations such as the brother's study, a beach, jungle, cave, campsite and a dark manor.
In order to move between the different locations that make up this game you will need to use the Mystic Diary. Each double page of this diary will display a sepia picture of the next location and text relating further information. By either clicking on the picture or the Continue button you will be magically transported to the next location.
Running along the bottom of each scene in the game will be an inventory bar that is sandwiched between a Hint Button and the Menu options. The inventory will be populated by items you have collected from the current location and the rewards you receive for completing Hidden Object scenes which are identified by outbreaks of sparkles. The list of Hidden Objects will be presented in either text or silhouette format. Initially there will not be enough space to accommodate all the items in the list. However as each item it located, it will be replaced by one of the others waiting in reserve. Only items visible in the list can be selected. A running total will be shown of items in the particular scene and the number already found.
While an outbreak of sparkles is used to indicate a Hidden Object scene, a single sparkle points to an area that requires further action possibly using items from the inventory. A message will appear at the top of the scene that can sometimes provide a clue as to what might be required to complete a task. Moving your cursor around a scene will reveal items that could prove useful by turning into a magnifying glass when hovering over an object.
Each location has a puzzle which needs to be solved. While there is some variety in the puzzles featured in this game, they are generally of the easy to middling difficulty category. A Skip option will become available after a delay of a minute if you become stuck. Once all the various tasks have been completed for a particular scene you will need to locate a magical symbol by moving your cursor in various directions to ensure it appears on the screen and opens the diary so that you can move on to the next location.
The second Mystic Diary title is again based around magic as you set out to explore an abandoned house set in a forest. This house is supposed to be inhabited by the ghost of a magician. This time the game is spread over five chapters and has more of an adventure type game feel to it. There is more emphasis on tackling quests that require you to move around the abandoned house and subsequent locations that include an island and an underwater world.
At an early stage in this game you will take possession of a Ghost Diary. As its name implies, this diary will be used by various spirits to send you messages and words of encouragement. It will also record your progress. The information in this diary can be accessed at any time.
As before this game uses the appearance of several sparkles indicate that there is a Hidden Object scene while a single sparkle gives you the clue that the particular area needs further investigation. Items that you pick up or are given as a reward for completing a Hidden Object scene are stored in an inventory bar which runs across the bottom of the screen. The items stored in the inventory will be required to complete tasks that often open up puzzles that need solving. I found the puzzles in this game to be more challenging than the previous title and was tempted to use the Skip option on more than one occasion.
There are a couple of differences in this game's approach to the Hidden Object game play. Unlike the first title, all the items to be located will be shown right from the start of each Hidden Object session. There will also be a penalty of any indiscriminate clicking as you search for items. When you are deemed guilty of this offence you will be forced to wait a few seconds while the scene regains focus.
While both games are not particularly challenging, they do combine to provide several hours of enjoyable game play. Of the two titles, I preferHauntedIslandwhich has a better blend of Hidden Object and adventure action. Priced at £10.20, this dual pack requires a 600Mhz processor with 512MB of RAM, 255MB of hard disk space and support for DirectX 9 running Windows XP and later.
http://www.focusmm.co.uk/shop/The-Hidden-Mystery-Collectives-Mystic-Diary-1-2-pr-1778.html