The Fall Trilogy: Chapter 1 - Separation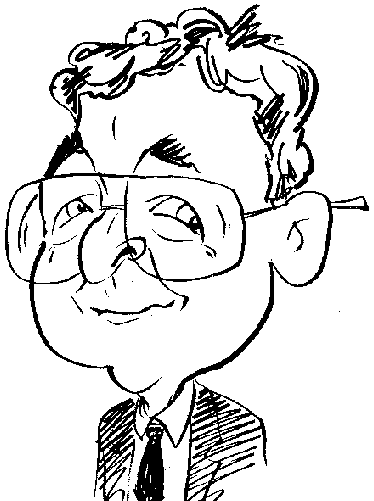 All you can see is not all that is available in a game that has you looking up and down as well as left and right in search of hidden objects.
Buy Now!
The Fall Trilogy - Chapter 1
Direct from Avanquest
only £10.20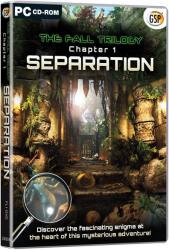 click image to enlarge
Separation is the title of Chapter 1 of The Fall Trilogy. Spread over five chapters, this is an adventure game with more than a sprinkling of Hidden Object searches, puzzle solving and mini-game action to keep you occupied. You will quickly discover that this game takes a more all-round view of its world as you can direct your viewpoint to the left and right plus up and down as you move around an environment based around a hexagon layout.
You can opt to play the game in either Casual or Adventure Mode. With Casual mode the puzzles are meant to be easier (not so you would notice), sparkles help identify areas of interest plus a faster recharging of the Hint and Skip features. You also have on-screen directional arrows indicating the direction that you can face. Adventure mode considers itself more challenging and gives you complete 360 degree freedom of movement under the direct control of your mouse which could have an adverse effect on those who tend to suffer from motion sickness. My advice would be to try the Casual mode at least to start with.
Your role in this game is that of a nameless man who seems to suffer from black-outs and has no memory as to who he is or why he finds himself in a mysteriousAsianTemple. At various stages of the game you do discover that the man has a wife and child as snatches of conversations break through his amnesiac condition. Your character has plenty to say for himself with the dialogue being spoken and appearing as text. There is some repetition with his comments.
As is usual with games of this type, you do need to keep a watch on your mouse cursor as it offers clues as to possible actions. If the cursor is joined by a hand then you can pick up an item while footsteps indicate that you can move into another area. Rotating gears are used to show when an action is required with a barred circle telling you that it is not possible to carry out what you were trying to do. The appearance of this last item can be frustrating especially as many tasks need to be carried out in a set order if you are to make progress in this game.
Running across the bottom of the screen is a scrollable inventory bar which holds the items you collect until you need them to complete a task. A rechargeable Hint feature sits in the right corner of the screen along with a map option which shows an outline drawing of the areas you have visited. In the left corner is a menu option plus a task feature which can provide hints for a specific task.
When Hidden Object game play is called for, you are required to search for a specific number of the same or similar items such as mirrors or painting equipment. These items will be spread through various scenes often requiring you to look upwards and downwards as well as travel around the area by moving left and right. As well as the mini games, including directing a light beam across various rooms and arranging hexagons according to a set of rules, there are a number of jigsaw type puzzles as you put back together a shattered object.
One problem did arise when playing this game. Like numerous other games, Separation offers to save your current status in the game whenever you take a break from playing. However this did not happen with Separation when playing the game on a Windows 7 system. The solution for this problem came from Avanquest's technical support. I needed to run the game as Administrator. This situation can be achieved by right-clicking on the program's shortcut icon, selecting Properties, Advanced and clicking the Run as Administrator box.
As Separation is the fist part of a trilogy, you should not be surprised that the game's ending leaves many questions unanswered and your character left in limbo. Rather disappointingly the game is rather short on content. Maybe the subsequent chapters will alleviate this deficiency.
Priced at £10.20, Separation requires a 1GHz processor, 512MB of RAM, 150MB of hard disk space and support for DirectX 9.0c running Windows XP and later.
http://www.avanquest.com/UK/software/the-fall-trilogy-chapter-1-separation-155205