Bluetooth Headsets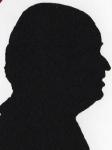 First a mono noise cancelling offering from Jabra. Then what Plantronics call a 'smart headset for your smartphone. Both these Bluetooth offerings fit into the ear and are secured over the ear to allow all-day comfort.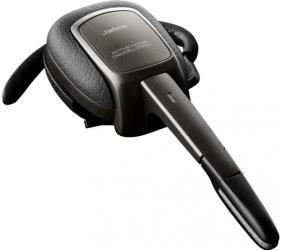 click image to enlarge
Jabra Supreme
It is 9x3x2cm and weights only 18grams. So when fitted over your ear the weight is not a factor in wearing it all day.
There are three methods of charging the headset, mains power, USB power or car cigar lighter and all the required leads are in the box. Perhaps best of all it supports either ear as the over ear part flips to allow left ear wearing. This feature is vital for anyone who is either hard of hearing in one ear or has a hard or arm problem.
The six sides in the small Quick Start Guide are probably enough to get even a first time user up and running but the Jabra website shows everything in detail and video so the necessarily small controls are clearly highlighted as remember almost everything must be done by touch when it is in use.
The top has the micro charging connection behind a flip up hinge. The volume up and down controls are either side of this that will in use be closed. The face has the answer /end call while two LED's are on the rear edge and only really important when not being worn as with the initial pair to link your Bluetooth device.
This is marketed as an active noise reduction unit and certainly in noisy places it was far easier to hear than with a phone stuck to one ear and a finger in the other.
Also in the box is a spare ear grip which means a larger range of ears can be supported. For my own joy it seems that someone has listened as all the accessories can fit back into the box when not in use so no excuse not to find the charger. While I doubt the headset itself will ever be replaced in the box it can be opened in a non destructive way without industrial scissors so even this can be replaced if required. Well done Jabra a customer friendly headset.
Doing my Internet searches found the Jabra Supreme at a best price of £72.85 including delivery.
http://www.amazon.co.uk/gp/product/B005IXBMC4?ie=UTF8&tag=gadge0a-21&linkCode=as2&camp=1634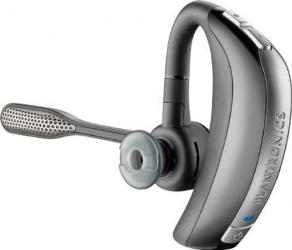 click image to enlarge
Plantronics Voyager Pro HD
The boom is 7cm long and the in ear earpiece is 2.5cm in width. The behind the ear earpiece that has all the controls on is 1cm thick and it is 6cm. It is 17cm in weight and out of the packaging is designed to fit over the right ear.
The packaging may look very nice on the dealers shelf but once opened it becomes almost useless to store the supplied accessories in as needs disassembling to remove all the items from it and reassembly is near impossible.
For those who have 'i' or Android devices then the Plantronics MyHeadset App can give you extra functionality.
It senses if it is being worn, reduces outside noise and delivers HD audio. Once registered the Vocalyst voice and text service becomes available. It can be used to stream Podcasts and Audio as well as of course your voice calls. When using it with 'i' or Android devices you get an onscreen battery read out so you should not run out of power.
Available from the first link below for £50.99 with free delivery.
http://www.amazon.co.uk/gp/product/B002DXJFGM?ie=UTF8&tag=gadge0a-21&linkCode=as2&camp=1634