Names can be Non-Gender Specific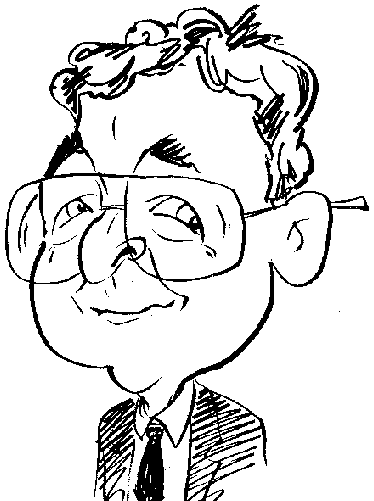 When casting the role of Robin Hood, who would you select? The developers of this next game obviously would have a different take on the matter.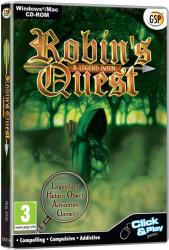 click image to enlarge
Having recently seen the St Trinians 2 movie which offers the theory that Shakespeare was a woman, I should not have been too surprised with the opening sequence of Robin's Quest. This Gogii developed Adventure game has a similar gender switch as the popular folk hero, or should that be heroine, turns out to be a woman who stands up for the poor against the power and might of King John and the evil Sheriff of Nottingham.
As a prelude to the game, an introduction leads you through the arrest and imprisonment of Robin and her husband who are then incarcerated in different part ofNottinghamCastleto await torture and other unpleasant experiences. All thoughts of realism are quickly dispense with as Robin is allowed to take delivery of a gift package – hardly the kind of behaviour you would expect the less-than-hospital Sheriff of Nottingham to allow. Nor would you expect the various useful items found under the bed in Robin's cell but lets suspend disbelief and concentrate more on other aspects of this game.
After a relatively easy escape and a brief meeting with Friar Tuck, Robin begins her adventure in earnest. Obviously Robin's priorities are to help the ordinary citizens ofNottinghamas she makes no attempt to free her imprisoned husband until the game has almost run its course. But this could be down to how the game's developers feel best suits the flow of the storyline.
As Robin makes her way to the various locations found in this game, a number of characters will be encountered. Strangely enough only the ordinary citizens, including those who join her band of Merry Men, recognise who she is. While the Sheriff's guards might block her way, they do not seem to realise she is an escaped prisoner who needs to be recaptured. It was also noticeable that once distracted, guards would remain permanently in that condition – draw them away from their post with the promise of pie and they never return.
Robin needs to have conversation with everybody she meets. Often the conversations consist of a complaint about being robbed and Robin's promise to help. Actor's voices, with accompanying text dialogue, are used for the conversation and the range of accents used makeNottinghamto be a very cosmopolitan area. Each promise of help sets Robin on a quest that ends when the funds belonging to the ordinary citizen are returned.
A wide variety of puzzles appear throughout the game. Some are more challenging than others. A Skip option becomes active once you have spent some time trying to solve the puzzle and can be used if the puzzle is too difficult. There are numerous hidden object sessions as you search for listed items in a close-up scene. Some of the located items will be automatically added to your inventory for use elsewhere in the game. A supply of Hints is provided and these can be replenished by catching fireflies.
As you move around the different scenes, your mouse cursor will change shape to indicate when investigation is required. While travelling around you need to be on the look-out for hidden cash, wanted posters for Robin and torn up pieces of pardons for various outlaws. Cash can be found under or in objects while posters and pardon pieces are scattered around.
True to the legend of this Sherwood character, this Robin is an expert markswoman with the bow using ordinary and fire arrows. Archery competitions can be entered to win prize money. Other skills will be required to successfully complete this game. However these skills can only be provided by other members of the Merry Men. In order to persuade Friar Tuck, Alan A Dale, Little John and Will Scarlet to join your band, you will need to find all the fragments of their individual pardons. They will each bring with them their special ability of persuasion, music, strength and sneakiness. Completing your band will be Maid Marion, a young girl, with the ability to charm others.
Robin's Quest has reasonable graphics with more than a fair smattering of animation. The combination of hidden object sessions and puzzle solving works well. While you are allowed a degree of freedom in your movement, quests do need to be completed in a specific order. Some elements of the storyline will be more acceptable to the younger members of the family but this should not interfere will any overall enjoyment of the game.
Available from Avanquest, Robin's Quest is priced at £10.20. The game will run on Windows XP and later with a 1.8GHx processor, 512MB of RAM and 400MB of hard disk or Mac OS X 10.4 with an 800MHz processor, 256MB of RAM and 400MB of hard disk space.
http://www.avanquest.com/UK/software/robins-quest-a-legend-born-150057