Salem Secrets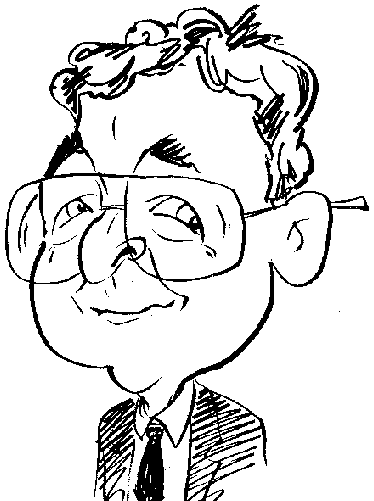 Missing girls, strange behaviour and tales of witchcraft are just some of the elements that can be found in a game based on Salem in the late seventieth century.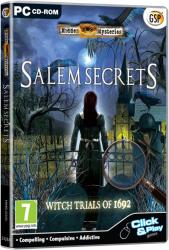 click image to enlarge
The year is 1692 and rumours are beginning to spread regarding the strange behaviour of four young girls in the village of Salem. In order to dampen down the hysteria that the rumours are causing, the Governor of Massachusetts sends one of his agents, that's you as the player, to investigate and bring matters to a successful conclusion. As a result you set out, in the role of Constable Hawthorne, from Boston to travel to the village of Salem and attempt to discover what has happened to the girls, who have suddenly gone missing, and uncover the explanation for the unusual happenings in this otherwise ordinary village,
So begins the GameMill Entertainment and Gunnar Games developed Salem Secrets. Now available as part of the Avanquest GSP Click & Play series, Salem Secrets is an adventure and hidden object game that contains a number of puzzles that appear at various points during the story.
Rather than restrict the player to a single path through the game, Salem Secrets gives you free reign to wander in and out of over 50 scenes as you solve riddles, collect evidence and, hopefully, track down the missing girls and uncover the mystery of Salem. A great deal of backtracking will be required as you explore areas and locate obstacles that can only be removed by finding items that are available elsewhere in the game.
Naturally there needs to be a starting point and this happens to be when you arrive at the outskirts of Salem and come across a carriage. An area of sparkles indicate that a hidden object scene is located here. You will find numerous such areas throughout the game. They are easily identified by an outbreak of sparkles. A hidden object session consists of a full screen view with a list of items to be found located at the bottom of the screen. In most cases you will need to find single items although occasionally you may need to find more than one instance of an item.
Many of these scenes are rather dreary (typical of a small community of the period) and this, along with the developers often placing similar coloured items on top of each other, means that picking out some items can be tricky. Fortunately there is no penalty for indiscriminate clicking (on one occasion I completed a sessions by keeping my eyes shut and clicking away merrily – only tried it once as this method took longer) and you also have access to a recharging Hint facility.
At the conclusion of each session you are rewarded with one of the found items which is automatically transferred to an inventory that remains out of sight until called upon. In a similar way other items, which can be collected when your mouse cursor changes into the shape of a hand, are added to the inventory. While most of these items are used individually, some automatically come together to form an object that serves a specific purpose. For example straw, tattered clothes, a wooden frame and a pumpkin come together to make a scarecrow.
Although not over-endowed with puzzles in the form of mini-games, those that do appear in Salem Secrets are challenging and a cut above the regular diet that features in games of this type. My particular favourite involved placing symbols of a 5 x 5 grid. You had to make sure that no duplicates appeared in the same row, colour or group set that spread over more than one row or column. A logically approach is needed to solve this one.
One thing that you do not need to bother about with this game is dealing with the inhabitants of the village. Apart from the game's conclusion the only characters you need to interact with are the missing girls. They each have their own story to tell and tend to use language that is more twentieth than seventeenth century.
As well as the Hint feature and inventory, you also have access to a journal. This sits in the lower left corner of the screen and automatically records your progress and discoveries. It also shows an outline map of the village with your current position marked by a pulsating red dot. Unfortunately you can not use this map to instantly transport yourself to a particular location.
As mentioned you will need to revisit locations, some several times. On numerous occasions each visit will involve a hidden object session which can result in some of the listed items being the same as with a previous visit
While not as visually impressive as some other games of the same type, Salem Secrets is certainly challenging. The lack of other characters, to hint or hinder the investigation, is a little disappointing but other than this Salem Secrets is well worth considering. Priced at £10.20, the game requires a 1.2GHz processor, 256MB RAM, 260MB of hard disk space running Windows XP and later.
http://www.avanquest.com/UK/software/hidden-mysteries-salem-secrets-150017