A Triple Dose of Samantha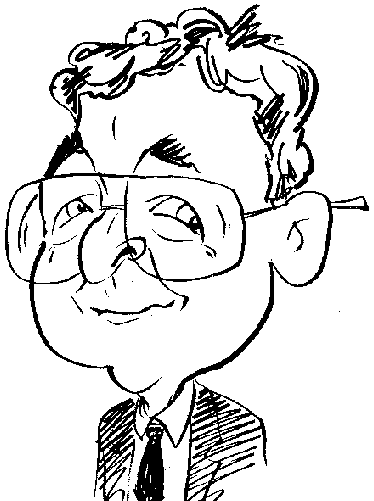 In what can be one of the bargains of the year for hidden object adventurers, Avanquest has bundled together three Samantha Swift titles from MumboJumbo priced at under a tenner.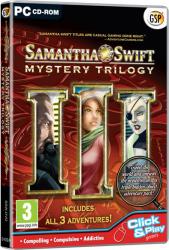 click image to enlarge
I first met up with Samantha Swift when searching for the Hidden Rose of Athena. Later we got together to explore the mystery of the Midas Golden Touch. Both of these MumboJumbo titles now come bundled together with the third instalment of the Samantha Swift series entitled Mystery from Atlantis. These three titles now form a single package as the Samantha Swift Mystery Trilogy which is available from the Avanquest GSP Click & Play catalogue.
The program's installation routine gives you the option of whether to install all three titles or cherry- pick those you want. The latter option could prove useful if disk space was a consideration. Together the three titles require 783MB of space. Taking them separately Rose of Athena needs 297MB, Golden Touch 249MB and Mystery of Atlantis slightly less at 236MB. Individual icons for each game that is installed will be placed on your desktop.
For those who have not encountered Miss Swift before I should explain that the lady in question is extremely apt at getting herself into dangerous situations and then extracting herself and any companions by various methods in her role as an archaeologist and adventurer. Based on a combination of hidden object game play, puzzle solving and more than a hint of adventure seasoning, Samantha sets out to collect artefacts and antiquities which are then put on display in the Museum of Secrets Lost.
The first of these three titles involves travelling to various locations in order to solve the mystery of the Roses of Athena. My full review of the Rose of Athena was published earlier on GadgetSpeak. The second title, introducing more humour into the story line with some homage to a couple of popular films, again has Samantha working for somebody who is no better than he ought to be. With various exotic locations, some of them underground, Samantha needs her wits about her as, with your assistance, she sets out to search for the Scroll of Wealth belonging to Alexander the Great only to find that this task develops into discovering the secret of the Midas Golden Touch. There's a full review of this Samantha adventure on this link.
This brings us to the third title of this package which is Mystery of Atlantis. Following the pattern established in the first two titles, Samantha arrives in dramatic fashion. This time she is driving a motorised sledge over the frozen wastelands near the North Pole. She arrives at what appears to be a deserted Eskimo village and various instructions appear on-screen explaining the basic of the game.
Lists of objects will need to be located in hand-drawn scenes. In some cases items in the various lists (each scene has at least two lists with the second one only appearing after the first list has been completed) will be coloured yellow to indicate that you are given a cryptic clue rather than the actually name of the object. These clues are hardly going to trouble you too much. A couple of early examples are "Ship's Brake" (anchor) and "Returning weapon" (boomerang).
Some of the located items will be automatically transferred to an inventory where they can be used as tools. Any items that are coloured blue in the lists will initially be concealed and will need to be revealed using one of your tools. Your mouse cursor will change shape when you are over a concealed item and you will need to select the most appropriate tool. Each scene also contains a couple of Swifts which need to be located to help unlock a bonus game that is accessed from the Main Menu.
As usual Samantha is quickly relieved of her first find, the Totem of Lights, by an unsavoury character who, in this case, is Colonel Tempestra. The rest of the game involves Samantha finding the various items that will work together to deactivate the power that can be released by the Totem. Her task will take her to several locations around the world as objects are located and puzzles solved.
Samantha Swift Mystery Trilogy will give you many hours of enjoyable game play. While the different scenes lack the realism of some other titles, they do suit the style of these games. Appropriate sound effects are used throughout the three titles but any dialogue is limited to printed text even during the linking sequences that appear between the chapters making up these titles.
The game requires a 1.0GHz processor with 512MB of RAM with support for DirectX 9.0. This collection of three enjoyable games is priced at £9.99 which is lower than the price being asked for the first title when it appeared originally.
http://www.avanquest.com/UK/software/samantha-swift-trilogy-145192