Farming in Madagascar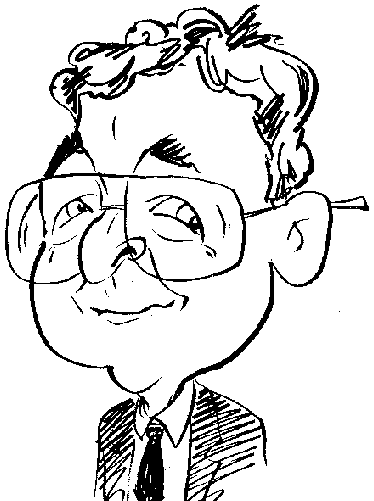 Review controls
When there are issues with growing crops and solving problems with sick animals there is only one person you can call upon. That person is none other than Scarlett the green-fingered lead character of Alawar Melesta Farm Frenzy series.
Buy Now!
Farm Frenzy 3: Madagascar
£5.45

$6.99

€6.53

direct from Alawar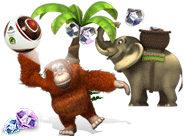 The latest title in the farm management game is Farm Frenzy 3 Madagascar. Not surprisingly the action in this game takes place in a Madagascan wildlife reservation where the animals have suddenly started to become sick for an unknown reason. Following an opening comic book sequence as Scarlett learns of the problems facing the reservation and offers to help, you get to start the game which has two modes. Initially you are restricted to selecting the Career options. After making the necessary progress Endless mode will be unlocked for your game playing pleasure.
As with the previous games in this series, the action takes place in open plan farms which initially consist of little more than scrub land with a nearby water hole that needs constant replenishment. Your starting group of animals, made up of guinea birds which are indigenous to the area, will always stay near the food source and do not wander off when the mood takes them. This does make matters easier and allows you to concentrate on more important tasks as you make sure there is enough grass and water to encourage the birds to lay eggs which you can collect and send to the market to build up your bank balance so that new equipment can be purchased.
Each of the 90 levels that make up this game set you a specific target which must be reached in order to move on to the next level. You start off with the simple task of looking after a small number of birds and collecting 20 eggs for sale. Later levels introduce the concept of purchasing various items such as an Egg Powder Plant, Cookie Bakery and Cake Bakery that will be required to achieve the designated target. Other pieces of equipment and resources, including a motor vehicle, plane, warehouse, cage, well, elephant, water buffalo, cat and dog are also available for purchase from the Shop module.
Initially you will just be concerned with making sure there is plenty of grass and keeping the supply of water replenished as you gather the eggs. A small window in the lower right corner of the screen will provide feedback as to your progress in the current batch of tasks. A progress report is issued on the completion of each level.
Later you will need to organise the sending of product to market. As well the eggs and other items you produce, you can also send any captured orang-utan that can be sold at a healthy profit. Orang-utans appear randomly and will cause a great deal of damage unless you quickly build a wooden cage around them by working overtime with your left mouse button. Left to its own devices, an orang-utan will bound about destroying products, throwing animals off the farm and demolish any constructions you have paid for.
At the conclusion of each level, you will be provided with a report on your achievements including details of any award you might receive. Some awards will be displayed in your trophy room where they can be admired at any time. Often you will need to replay a level in order to have enough funds to afford the items required so that you can make progress. In some cases, several attempts might be required as you vary your approach to tackling the necessary tasks.
As with the other titles in this series, I feel that Farm Frenzy 3 Madagascar is more suited to being played for short sessions rather than keeping you glued to the monitor for hours on end. Fast reaction time and the ability to be adaptable with your strategy are attributes that should hold you in good stead with this game. Fans of the early Farm Frenzy games will continue to enjoy the game play and amusing animations while others could easily be captivated. Requiring an 800MHz processor with 1024MB of RAM, 80MB of hard disk space plus support for DirectX 8.0 running Windows XP and later, this game is priced at