Trial of the Midnight Heart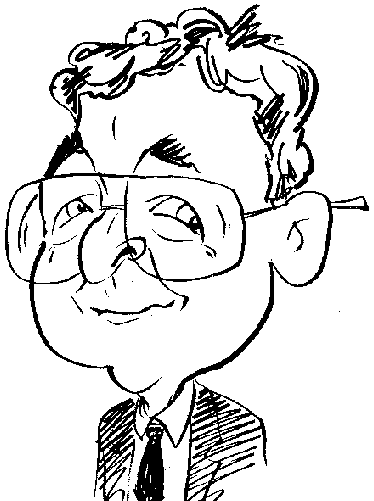 Combining hidden object game play, match-3 jewel boards and scrolling search windows is another addition to the Jewel Quest franchise of casual game titles.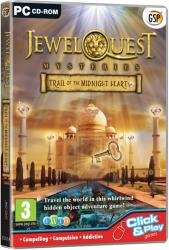 click image to enlarge
Following the success of its Jewel Quest Mysteries: Curse of the Emerald Tear, the Jewel Quest developers have now come up with the second Mysteries title,: Trail of the Midnight Heart. Described as a hidden object adventure game, Trail of the Midnight Heart takes you on a journey to locations such as the Taj Mahal and Old Shanghai as you discover hidden objects and complete various Jewel Boards with a new scrolling search screen feature thrown in for good measure.
This game casts you in the role of Eva Witheby, a young woman who takes up an invitation to join her Uncle Donald as he sets out on an Indian adventure in the company of those intrepid Jewel Board experts, Rupert and Emma Pack. However, on her arrival at the base camp, Eva discovers that her uncle has gone missing. So begins the search to find relics, pieces of Jewel Boards and, hopefully, discover the location of Eva's uncle on the Trail of the Midnight Heart.
Divided into 20 levels, the game takes you on a journey to various locations. Each level consists of a number of hidden object scenes and a Jewel Board that needs to be completed within specific time limits. The various locations in each level are displayed on an outline map along with the number of items that need to be found at each one. You do get some say in the order in which the locations are visited.
The items to be located are displayed in a list on the left of the scene with each one being crossed out as it is located. Occasionally one of the located items will be required elsewhere in the same, or different location, to reveal an important item such as a piece of a Jewel Board. In such instances, the item will be automatically transferred to an inventory and stored there until required. Help is available in the form of Specials (actually jewels) which can be used to pinpoint a difficult to find item. Initially you start off with just two Specials but you can replace those that are used and even increase the number you can hold at any one time. To discourage you from indiscriminate clicking to find objects, a time penalty is imposed after every three incorrect clicks so be careful when mousing around.
Following the normal pattern of Jewel Quest hidden object game play, scenes not only contain the various items but also coloured jewels and lion-embossed coins. While the jewels can be used to purchase upgrades from the game's shop at the conclusion of each level; the coins, when collected in groups of three, will replace a previously used Special. Items available for purchase include the ability to freeze time for a short period; increase the number of Special available to you; and cause a glimmer effect when the mouse cursor nears a jewel.
You will need to collect sections of Jewel Boards which then will need to be completed using match-3 game play by swapping two adjacent jewels to create a match. Failure to turn a Jewel Board to gold within the designated time limit will require you to try again and again until you succeed. At the conclusion of each level you are rewarded with a jewel and a report on your performance.
As mentioned earlier, this game incorporates a new scrolling screen search feature. At various times during the game you will need to take a journey by train, plane or boat to reach your next destination. When this happens, you will be shown a view of the scrolling scenery making up your journey and be asked to click on 20 examples of a particular object such as a star, cog wheel or shell. At the end of the journey you will be told how many you have clicked on and be given the option to try again and improve your score or cash in your total for a similar number of jewels. While an innovative feature, it was noticeable that mouse control was rather sluggish with this feature thus making it difficult to click on the designated items before they disappeared from sight.
This slight criticism apart, I enjoyed the challenge of this game. Available on the GSP Click & Play label and priced at £9.99, Jewel Quest Mysteries: Trail of the Midnight Heart will provide you with many hours of enjoyable game play. System requirements call for a 1GHz processor, 768MB of RAM, 80MB of hard disk space and support for DirectX 7.0 running Windows XP and later.
http://www.avanquest.com/UK/software/jewel-quest-mysteries-2-trail-of-the-midnight-heart-137012?meta=play&cat=casual-games