Three Jazz CD's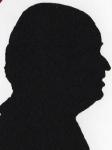 The first two are from Naim with recent offerings from Neil Cowley and Fred Simon. The other is a solo guitar album from a new name to me Chris Flegg, calling this Jazz stretches the definition a little but it is relaxing.

click image to enlarge
Regular readers will know Jazz is my passion, I am a fan of modern jazz, small groups and also love standards and ballads, here the first two do not offer any of the latter but are none the worse for that omission.
Since Forever Fred Simon Quartet NaimCD124
Fred Simon is a very lyrical pianist, Steve Rodby on bass, Mark Walker drums and precussion and Paul McCandles playling no less than five instruments at various times giving the whole CD a slightly classical feel.
I must admit I had to look up one of the instruments the Duduk. The duduk is a traditional woodwind instrument, popular in Caucasus, Middle East and Eastern Europe, the others he plays are more well known, the Soprano saxophone, Oboe, Bass Clarinet and English Horn.
There are twelve tracks with all apart from In A Silent Way being composed by Fred Simon. However for anyone trying to wind down after a hard day I would thoroughly recommend this 64 minutes of melodic music.
Available from shops or direct from the link below for £10.99 or somewhat less if you download it.
http://www.naimlabel.com/recording-since-forever.aspx
Neil Cowley Trio Radio Silence NaimCD147
This is the first time I have heard Neil Cowley, I know only the very limited amount printed on the sleeve about him, I assume he is British as it was recorded in London and Wiltshire last year. If this is his first CD it's a good debut.
Like the CD above all the tracks bar one A French Lesson are by Neil Cowley. This has a total of nine tracks and has a playing time of 56 minutes.
The trio are Neil Cowley Piano, Richard Sadler Bass and Evan Jenkins Drums. Neil is certainly a punchy pianist and Evan is a drummer that you know is there, this is not 'Dinner Jazz' but enjoyable nevertheless.
Available from shops or from the link below for £9.99 or less for downloads the price depends on the quality; you can hear samples of each track on the link. There is a sample track to download on the site and also a video of the CD being recorded.
http://www.naimlabel.com/recording-radio-silence.aspx
My Green Guitar Chris Flegg
This is something rather different, solo Guitar. Although it is marketed as Jazz I call it cool wind down music.
There are eleven tracks and I suspect most will know at least seven of them. A whole range of tunes that include Danny Boy, Classical Gas, Teddy Bears Picnic, Moonlight Serenade, The Entertainer, Cavatina and Round Midnight. The latter is the only truly Jazz tune, however all the arrangements are very pleasant listening.
The other four tracks are originals by Chris Flegg, Staircase, Chasing Cuckoos, Her Favourite Flower and Old Soldiers.
Not being a guitar expert – I just enjoy listening to it well played – I could not tell you it was a Gibson L4A instead Chris does in his notes. If I have a qualm it's that the total time is only 27 minutes, in this age of 80 minutes being available on a CD nothing less than twice that is really an acceptable amount to me to give the listener value.
My Green Guitar FLEGGCD 006 is available from www.chrisflegg.com for £10 plus £2p&p. There is a 2½ minute YouTube clip on this website link. http://www.chrisflegg.com/albums/my_green_guitar